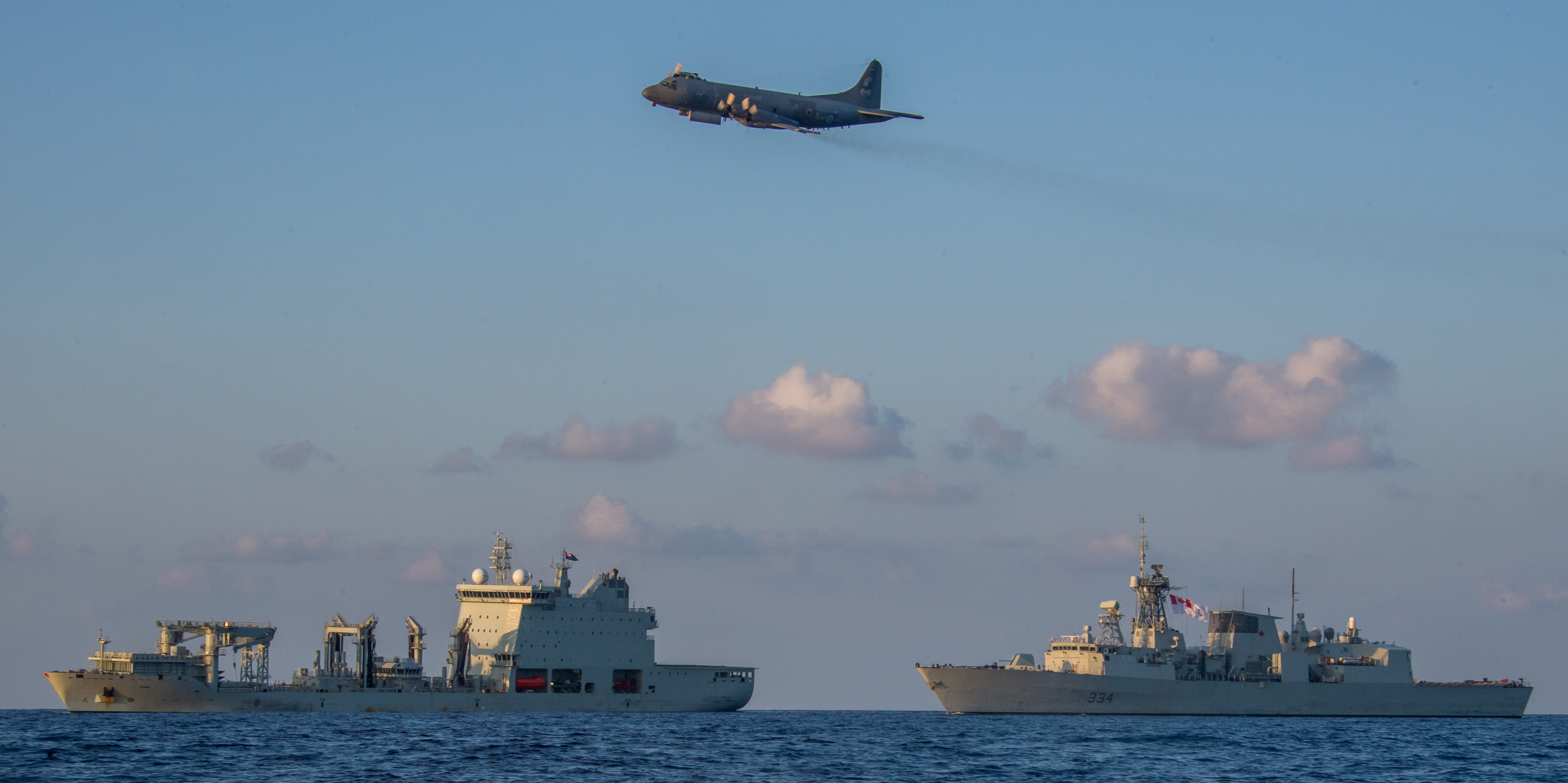 HMCS Regina departs Seychelles
By SLt Jonathan Fields,
BWK (UT), HMCS Regina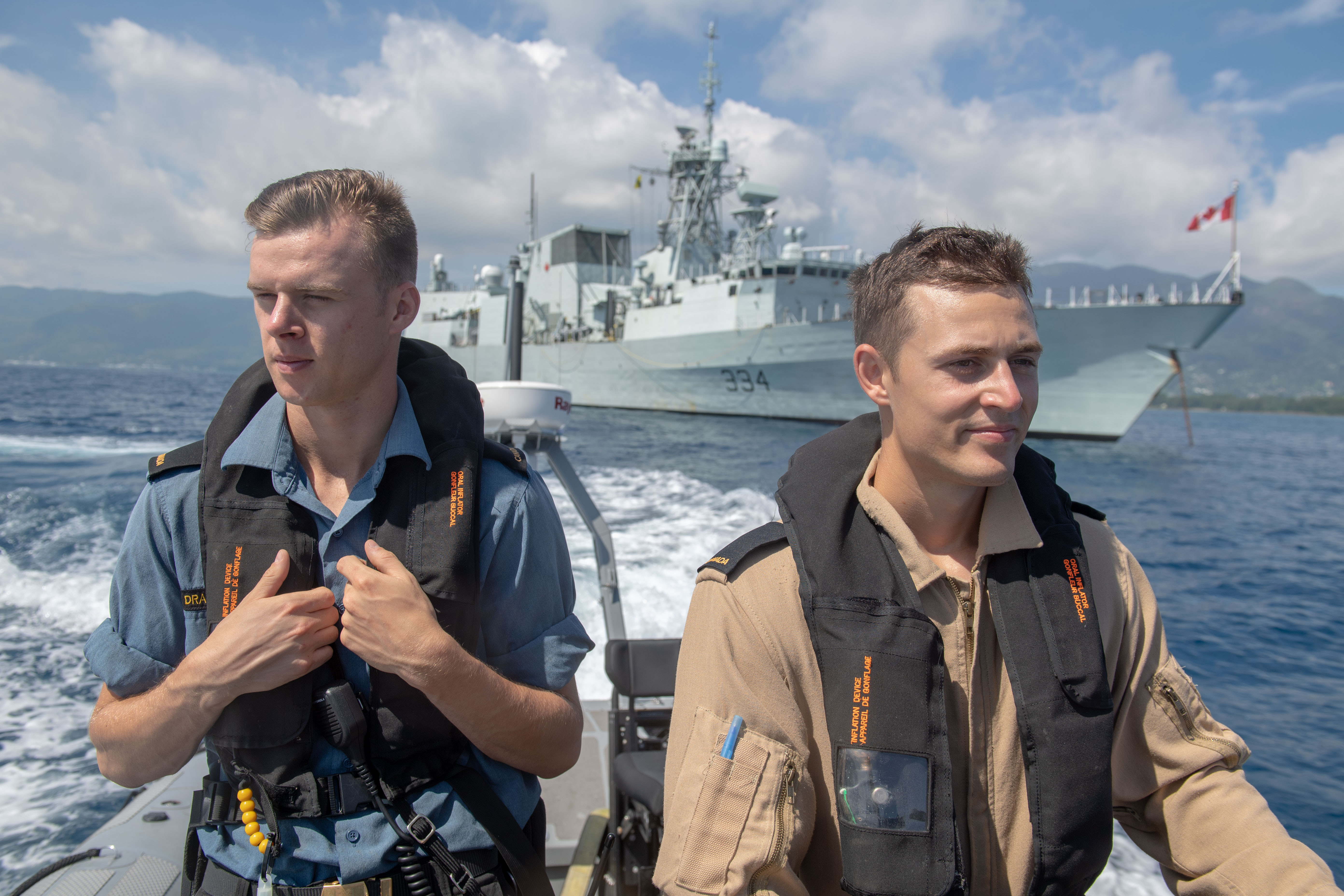 After a short visit to Victoria, Seychelles, HMCS Regina is in all aspects ready for the challenges ahead. While at anchor just outside of Port Victoria, the ship was joined by key personnel from Canadian-led CTF 150 and a CP140 Aurora in preparation for OP ARTEMIS, the part of our patrol for Regina during her six-month deployment.
While at anchor, departments conducted inter-agency training with local Seychellois Air Force and Coast Guard members; this was a key opportunity for cross-nation integration, training and diplomacy, creating the groundwork for future RCN operations in the region. One of the aforementioned training opportunities involved the Seychelles Coast Guard embarking Regina to conduct Naval Boarding Party training with the embarked Naval Tactical Operating Group. The training included team movement drills from the flight deck to the bridge and use of force training with sim-munition CEASS (Close Engagement Ammunition Simulation System) in various locations onboard. Personnel also conducted controlled handling & searching techniques in the hangar and on top part ship. In preparation for Regina's upcoming ARTEMIS patrols, the embedded NCIS agent assisted the two teams with regards to practical skills and general knowledge of the region. In addition to the training, the two teams shared many stories and experiences; the Coast Guard advised the boarding party on what to expect from local seafarers during the upcoming months while deployed in the region.
While in the Seychelles, Regina's crew took personal time to contribute to charity. Many sailors sacrificed time out of their visit to assemble and deliver shoeboxes filled with school supplies purchased with a donation from Boomer's Legacy Foundation, to a local orphanage called President's Village. Padre Hodson stated, "It leaves you encouraged that people are willing to embrace children from difficult family backgrounds. With their time and energy their focus is to invest into the children to help them to stand on their own two feet when they leave the Village. I was also encouraged to see how the group of 16 from HMCS Regina were willing to give up their time on a short port visit to assist with this community outreach."
The donation of time and effort demonstrates the determination and commitment of HMCS Regina's crew, to remain 'Ready to Help' whenever we travel in the world. The visit to the orphanage was reported on the local evening news broadcast, which will help strengthen the bond between Canada and the local community in this small East African country. These opportunities continue to demonstrate that the RCN and the CAF will always find ways to assist others in need, no matter where we visit.