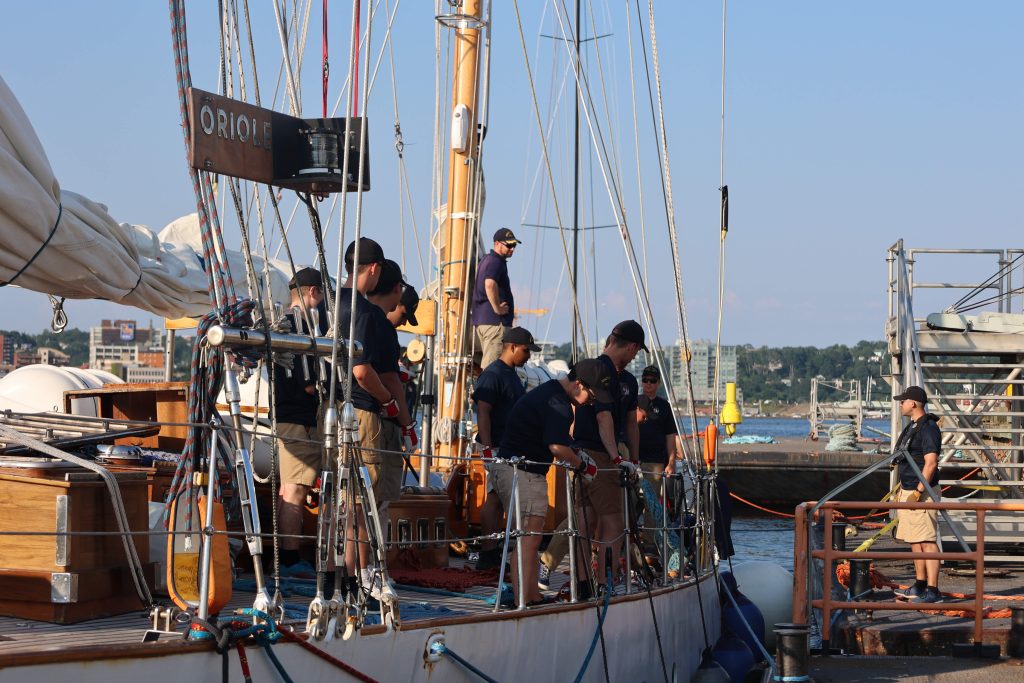 By SLt Wilson Ho,
Public Affairs Officer, HMCS Oriole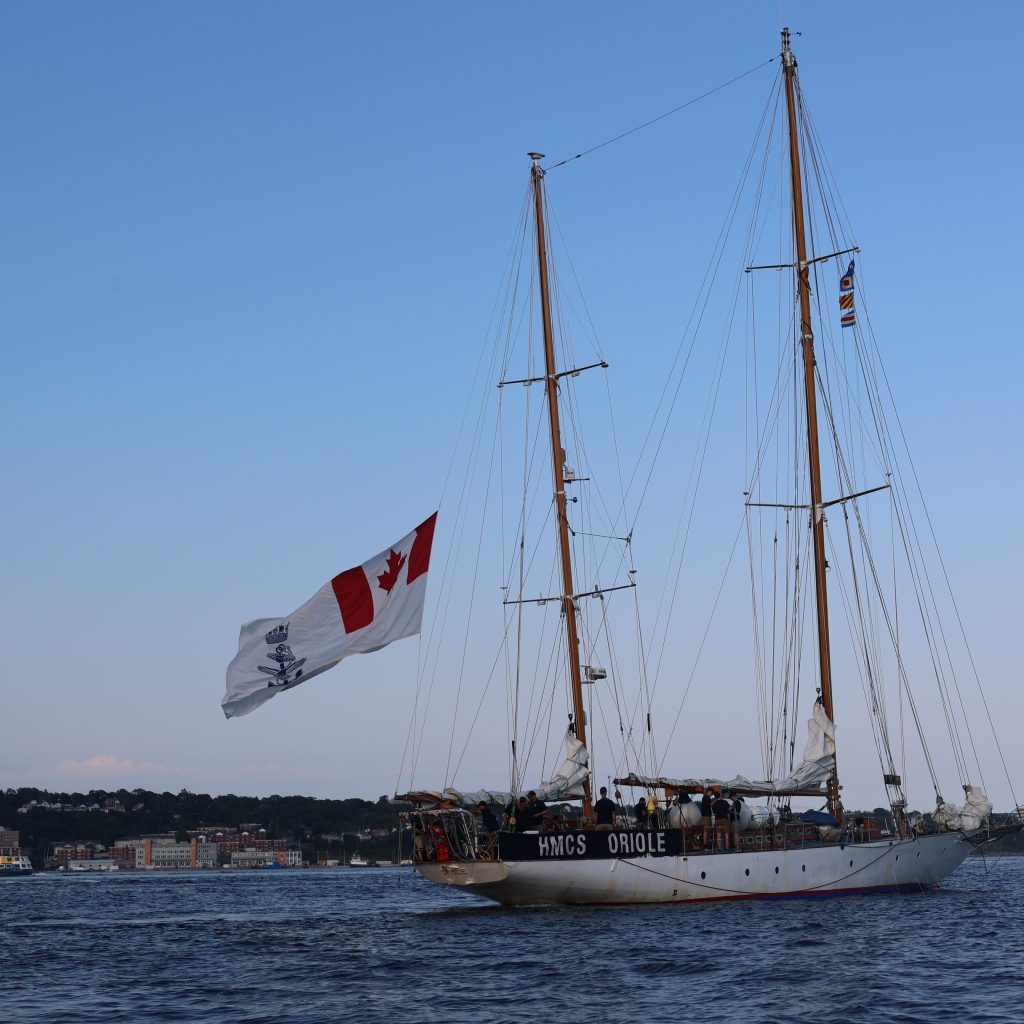 On July 13, 2023, His Majesty's Canadian Ship (HMCS) Oriole departed CFB Halifax and commenced its Great Lakes Deployment. This summer, HMCS Oriole will be visiting communities along the Great Lakes and St. Lawrence Seaway, bringing the Royal Canadian Navy (RCN) to Canadians. 
The ship will be open to visitors in certain ports along the way, and there will be plenty of opportunities to see the Navy up close and meet sailors who operate the RCN's tall ship!
HMCS Oriole is the oldest and longest serving vessel in the RCN. Launched in 1921 and commissioned in 1954, HMCS Oriole remains true to its original design as an ocean racing yacht. HMCS Oriole excels in its mission providing leadership training for sailors and visiting ports of call as goodwill ambassador for the RCN.
The Great Lakes Deployment is an annual deployment, bringing the RCN closer to Canadians. It is also an opportunity to showcase maritime life, service at sea, and conduct outreach activities and presence in Canadian communities.
For more information, and to follow HMCS Oriole along its Great Lakes Deployment, visit: https://www.canada.ca/en/navy/campaigns/hmcs-oriole-great-lakes-deployment.html