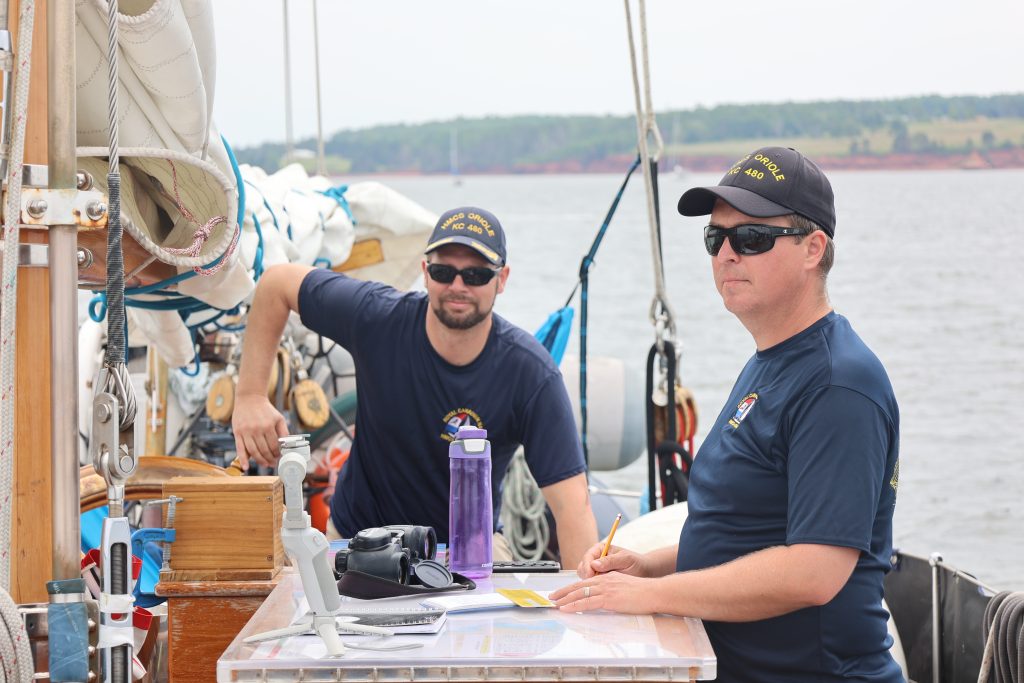 HMCS Oriole: 5 questions with Lt(N) Phillipe Noel
By Trident Staff
His Majesty's Canadian Ship (HMCS) Oriole departed Halifax on July 13 to commence its 2023 Great Lakes Deployment, with visits to 13 different communities along the Great Lakes and St. Lawrence Seaway planned from July to September.
Meet Lieutenant (Navy) Phillipe Noel, Oriole's Executive Officer, who joined the crew in April of this year.
How much sailing experience did you have prior to this deployment?
"I've been sailing for a long time. I've done my training onboard YAGs, MCDVs, and most recently on HMCS Margaret Brooke before joining HMCS Oriole as the Executive Officer."
What has been the most challenging aspect of this unique posting?
"The biggest challenge has been the management of personnel. Onboard the MCDVs and AOPs, I was a bridge watchkeeper (BWK). Coming to HMCS Oriole as the Executive Officer has allowed me to grow my leadership skills as an officer."
Are there any highlights from your time with Oriole so far?
"A personal highlight from my time on board HMCS Oriole so far is each time we raise the sails. I enjoy the calm and serenity that comes with raising the sails and really sailing a tall ship like the Oriole."
What's it been like becoming part of this small team?
"Everyone plays a critical role on board Oriole, regardless of rank. Becoming a part of the Oriole team and sharing the small space as I do my work has given me a greater appreciation for teamwork. Additionally, everyone has different backgrounds, and another highlight of this deployment is the ability for me to mentor junior officers and non-commissioned members."
Anything else you would like to add?
"Oriole will be your toughest day at sea. One thing about ORI that is different from the rest of the  fleet is that everything is done outside. As such, you stand your four-hour watches outside regardless of weather and temperature. However, it is still an amazing experience!"