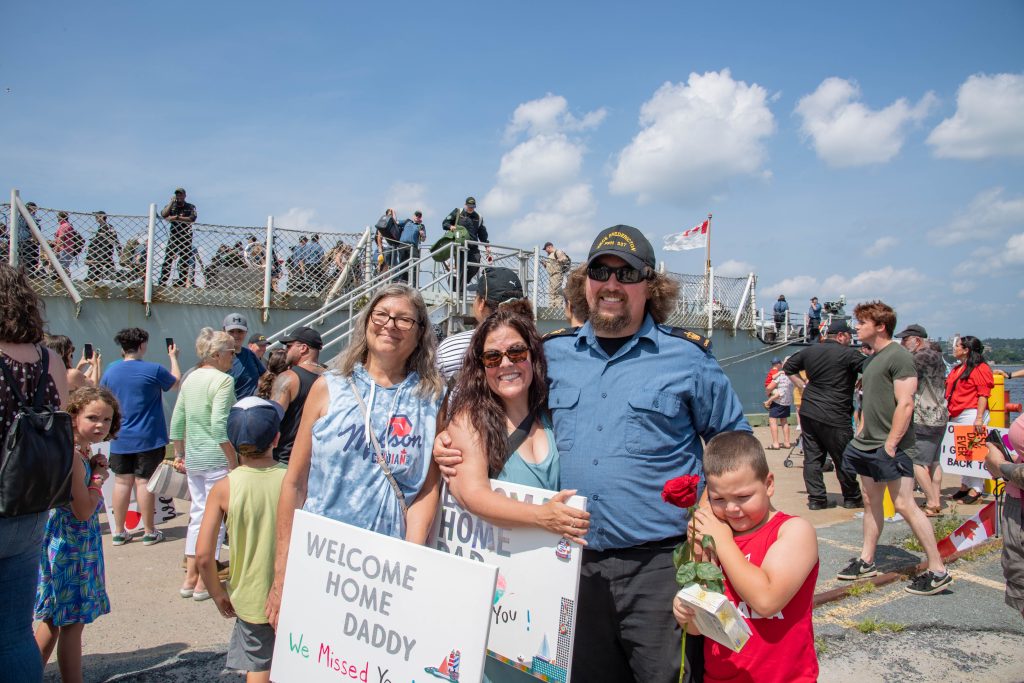 HMCS Fredericton returns from Operation Reassurance, receives Admiral's Cup
By Trident Staff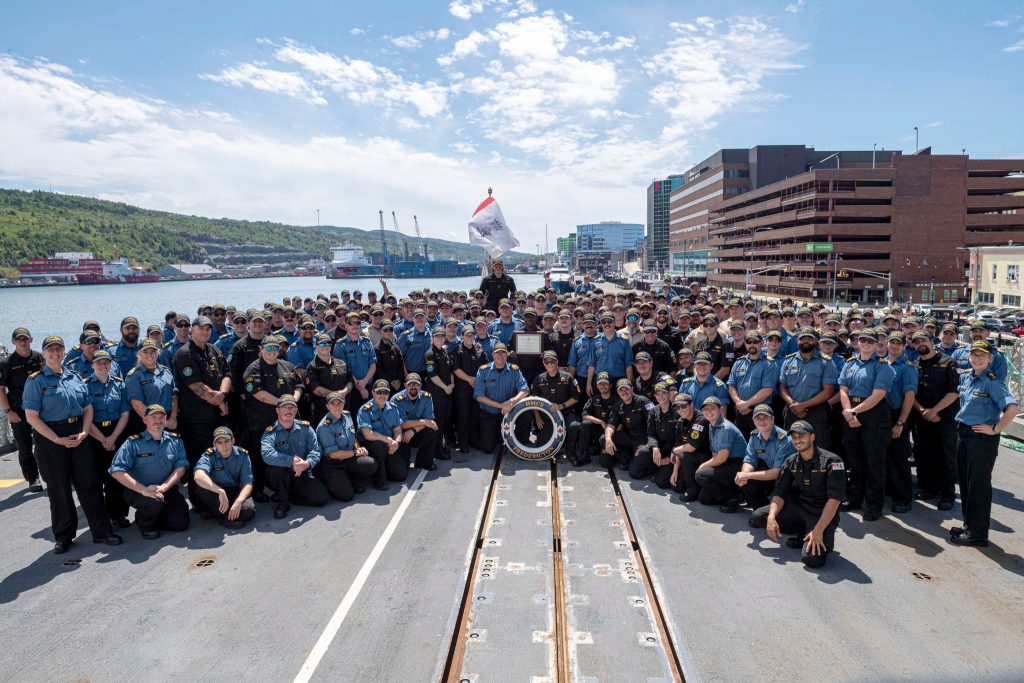 After a successful six-month deployment in the Mediterranean Sea, HMCS Fredericton returned home to Halifax, Nova Scotia on July 28. Fredericton departed in January 2023 under the banner of Operation Reassurance, participating in NATO assurance and deterrence actions in Central and Eastern Europe. 
In a press release, Rear-Admiral Steve Waddell, Deputy Commander of the Royal Canadian Navy, welcomed back the crew of approximately 250 personnel.
"I'm glad to welcome the crew of HMCS Fredericton home following their successful participation in Operation Reassurance…The Royal Canadian Navy will continue its work to ensure that we have the resources ready to support such tasks in the future," he said. 
 Rear Admiral Josée Kurtz, Commander of Joint Task Force Atlantic and Maritime Forces Atlantic, also expressed her satisfaction with the sailors aboard the Halifax-class frigate, as well as Fredericton's CH-148 Cyclone air detachment.
"I am extremely proud of the crew of HMCS Fredericton. The dedication and commitment of the ship and its crew during this mission shows the high level of training and professionalism that are the hallmarks of our Canadian sailors. By participating in joint deployments with NATO, the Royal Canadian Navy demonstrates its ability to achieve success in complex operational environments in partnership with allies."
RAdm Kurtz also lauded the crew during a visit while Fredericton was alongside in St. John's, NL just prior to arriving home in Halifax. Alongside outgoing Formation Chief CPO1 Alena Mondelli, RAdm Kurtz presented the 2023 Admiral's Cup to the ship's company. The award is presented annually to a ship from the fleet based on the criteria of overall efficiency, morale, and leadership on board.
Fredericton was assigned to operate as part of Standing NATO Maritime Group 2 (SNMG2) of NATO's standing Naval forces. The ship sailed 35,186 nautical miles and visited seven countries during the operation, including a stop in Tunis, Tunisia to support NATO's Mediterranean Dialogue initiative and a diplomatic visit to Split, Croatia in support of Canada-Croatia bilateral relations.
During its deployment, HMCS Fredericton also participated in three multinational exercises: Dynamic Manta 23, a NATO Maritime Command-led anti-submarine warfare exercise; Mare Aperto 23, an Italian navy-led maritime and amphibious exercise; and Flotex 23, a Spanish navy-led joint advanced exercise.
HMCS Shawinigan and HMCS Summerside have stepped in for Fredericton and are now operating as part of Standing NATO Mine Countermeasures Group 1 (SNMCMG1). The RCN says the switch demonstrates Canada's crucial contribution and commitment to NATO through Op Reassurance. Following Russia's invasion of Crimea in 2014, RCN ships have been deployed continuously and on a rotational basis.