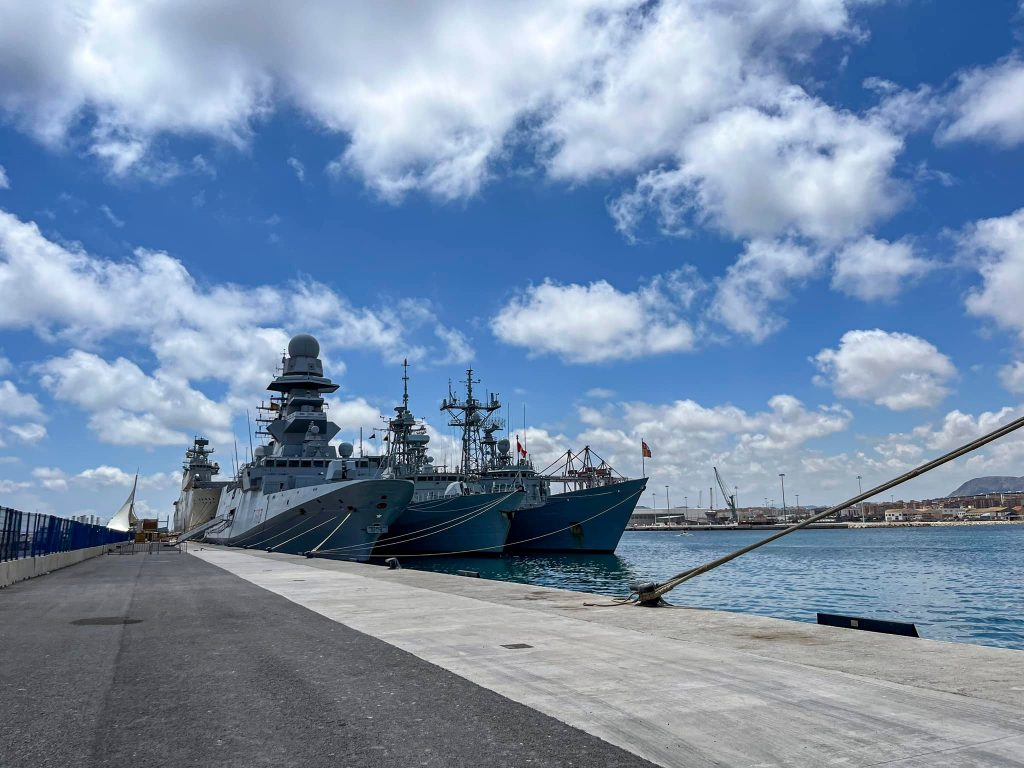 HMCS Fredericton participates in FLOTEX-23 with SNMG2
By NATO MARCOM PA
HMCS Fredericton and its Standing NATO Maritime Group Two (SNMG2) partners departed Naval Station Rota, Spain on Monday, May 29th, 2023 in anticipation of the start of Flotilla Exercise 2023 (FLOTEX-23) hosted by the Spanish Navy in the western Mediterranean Sea.  
SNMG2 entered Naval Station Rota, Spain on Thursday, with its flagship, USS James E. Williams (DDG 95) for the first time since the scheduled flagship turnover from the USS Forrest Sherman (DDG 98.) While in Rota, U.S. Navy Rear Admiral Scott Sciretta, SNMG2 Commander, engaged with senior NATO and Spanish Navy leadership to discuss future opportunities for maritime operations as well as exercise preparations. Additionally, he hosted a press conference with local Spanish media.
FLOTEX-23 is a Spanish Navy-led maritime exercise designed to provide joint warfare interoperability training in a Crisis Response Operation. It demonstrates the Spanish Navy's commitment to NATO. All NATO nations are invited to participate, and this year, the exercise will include units from Canada, France, Greece, Italy, Latvia, Portugal, Turkey and the United States, with about 5,000 personnel participating in total.
The exercise provides Allies with the opportunity to test and enhance their cohesion and interoperability in order to increase their ability to deter and defend if necessary. SNMG2 is scheduled to participate in FLOTEX-23 from early to mid-June.
As a NATO task group, SNMG2 prioritizes its mandate to enhance the collective readiness, responsiveness, deployable readiness, integration and interoperability of its forces. Its focus is on deterrence and defense against all adversaries in the maritime domain, upholding freedom of navigation, securing maritime trade routes and protecting the main lines of communication. 
HMCS Fredericton has been deployed with SNMG2 as part of Operation Reassurance since late January, and is expected back in Halifax later this summer.