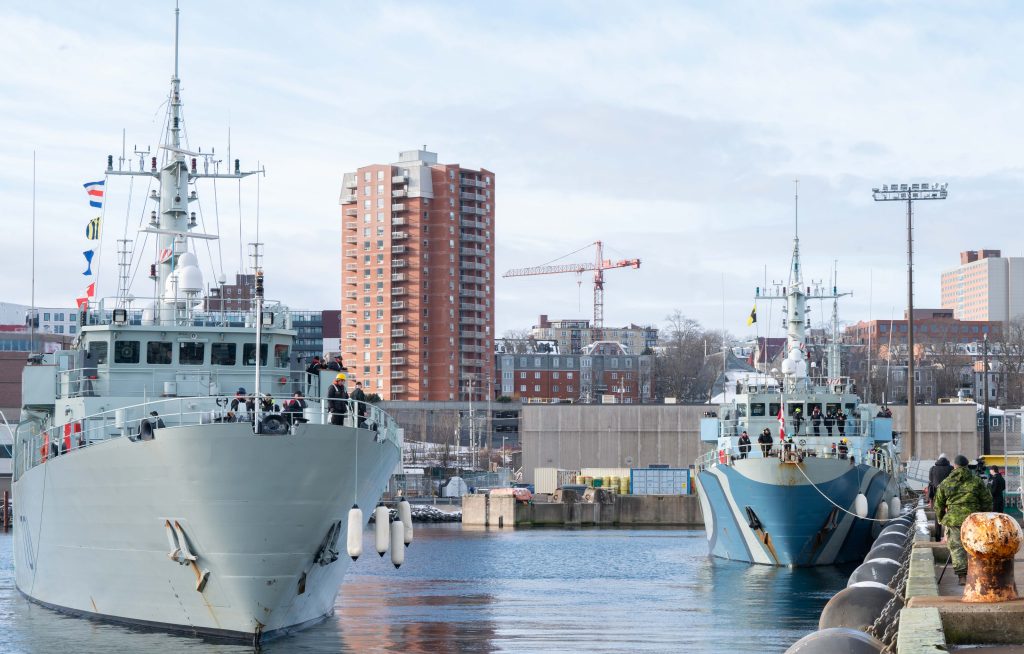 HMC Ships Moncton and Glace Bay deploy to West Africa  
By Joanie Veitch,
Trident Staff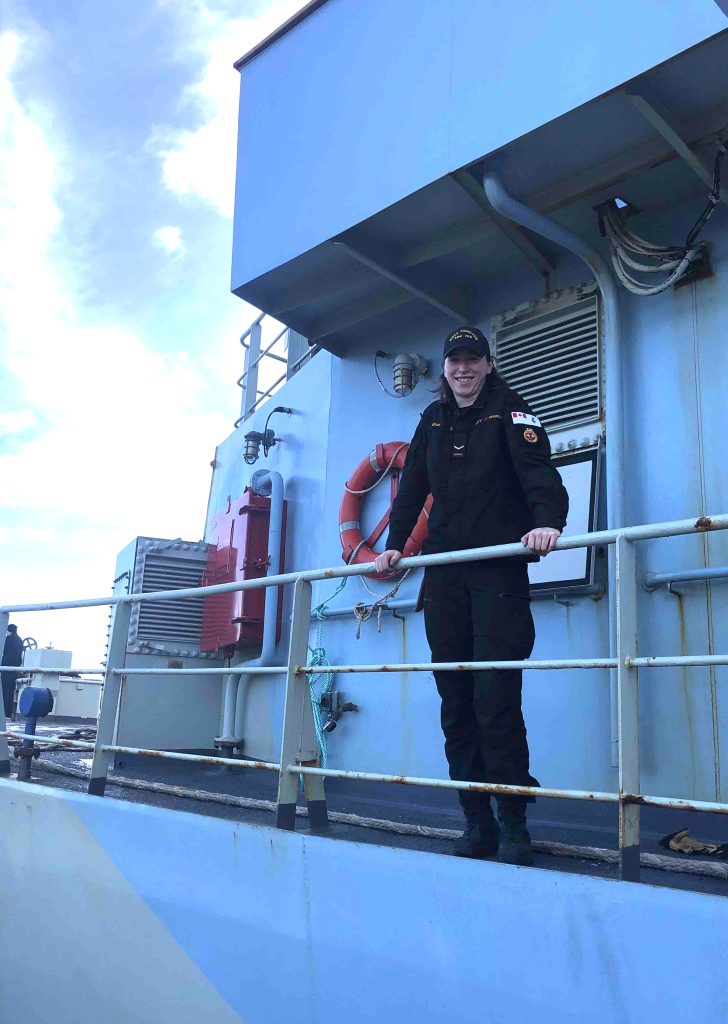 Two Royal Canadian Navy ships — His Majesty's Canadian Ships Moncton and Glace Bay — set sail from Halifax the morning of Monday, January 9, on deployment to Operation Projection West Africa 2023.
Operation Projection is a strategic deployment that sees RCN sailors — a mix of reservists and junior members of the regular force — work and train with partner nations to "promote regional stability" in the Gulf of Guinea, said Rear-Admiral Brian Santarpia, Commander Maritime Forces Atlantic and Joint Task Force Atlantic.
"This helps the Canadian Navy's ability to understand different regions and strengthens our ability to work with our allies. West Africa is a part of the world that is growing in importance, both in terms of economics and strategic partnerships," he said.
Operation Projection shows Canada's ongoing commitment to global peace and security, working with like-minded allies and partner nations in building capacity, and building relationships, he added.
While the crews of the two Kingston-class ships have several scheduled port visits and cooperative activities planned with partner navies, they'll also take part in Obangame Express 2023, a multi-nation exercise led by the US Navy's Africa Command, where participants focus on maritime security operations to combat illegal activities at sea.
The smaller Kingston-class ships are versatile warships for such military exercises, and an ideal RCN training platform for junior sailors, said RAdm Santarpia.
"Small ships are just the best way to create sailors," he said. "If you can work as a junior sailor, and as a junior officer, handling the weather and whatever challenges come your way… you can advance to larger ships later in your career. It's a great way to train sailors and officers in how to do the business."
Getting ready for her first deployment, and the long and challenging sail across the Atlantic, Sailor Second Class Victoria Burge, a bosun with HMCS Moncton, said she was excited and feeling good.
"I feel like the ship's company is ready and the chain of command has prepared us well. We've put in the time and done our training, and we've become a very close team," she said.
A reservist based out of HMCS Provost in London, ON, S2 Burge joined the RCN in March 2019 and is currently working full-time with HMCS Moncton.
"I'm looking forward to gaining more experience, working with the rest of the crew to put all our knowledge and skills to use," she said.
This deployment marks the sixth time since 2017 that the RCN has sent two ships to West Africa – the deployment was called off in 2021 due to the pandemic environment at the time, but returned in January 2022 with Moncton and Goose Bay taking part.
The two ships are expected to return to Halifax at the end of March.