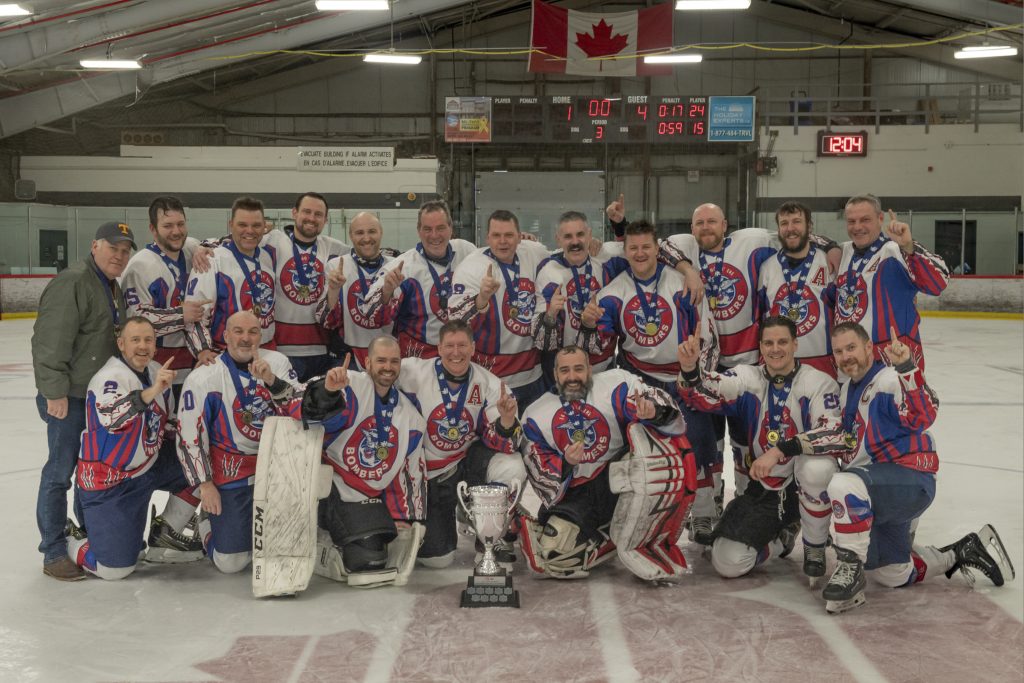 Greenwood wins more hockey gold at Old Timer's Regional tournament
By Ryan Melanson,
Trident staff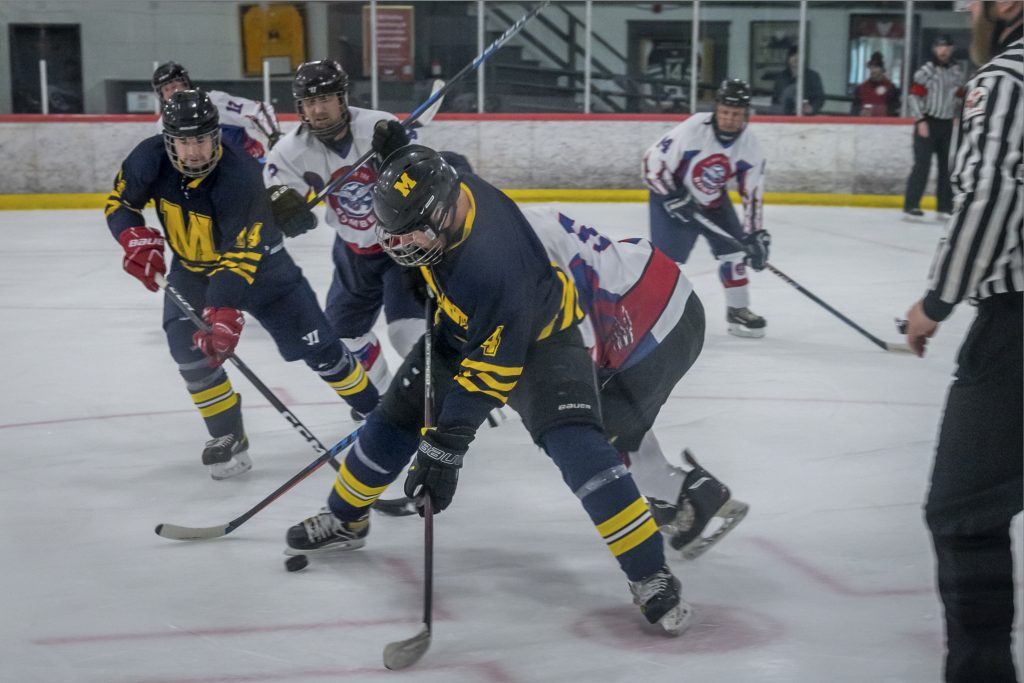 Another Greenwood hockey team is headed to nationals, after the 14 Wing Bombers squad captured gold at the CAF Atlantic Region Old Timer's Hockey Championship hosted by 12 Wing Shearwater, downing the CFB Halifax Mariners 4-1 in the championship game on February 17.
While Greenwood actually lost their first game of the week, a close 1-0 match against Halifax, it would be their sole loss of the tournament. They went on to claim victories against Gagetown (9-2) and Shearwater (6-3), with another 3-2 win over Shearwater in the semi-final to secure their spot in the gold-medal game.The finals saw Greenwood take an early lead and hold it throughout. Halifax got on the board late in the second period to make it 2-1, but another Greenwood goal in the third, followed by an empty netter to seal the deal, made for a 4-1 finish.
The gold medals and trophy were presented by 12 Wing Commanding Officer Col Patrick MacNamara and CWO Kevin Wezenbeek. 
"Our staff have been involved with hockey for a long time and they clearly still know what it takes to put on a great tournament. I know there were long hours and a lot of preparatory work, and that all paid off this week," Col MacNamara said.
The tournament MVP award went to Greenwood's goaltender, Capt Jeff Brooks, who was solid through the week and kept his team in the lead with a number of highlight-reel saves in the final game.
The win comes after Greenwood's younger team also took gold at their Atlantic Region tournament, which was held in Gagetown in January. That team attended nationals from February 26 – March 3 at CFB Wainwright, while the Old Timer's will also be heading west for nationals from March 12-17 at CFB Esquimalt. On the women's side of CAF hockey, the Halifax Mariners were crowned regional champions earlier in February, and will be representing the region at nationals from March 20-25 at CFB Trenton.