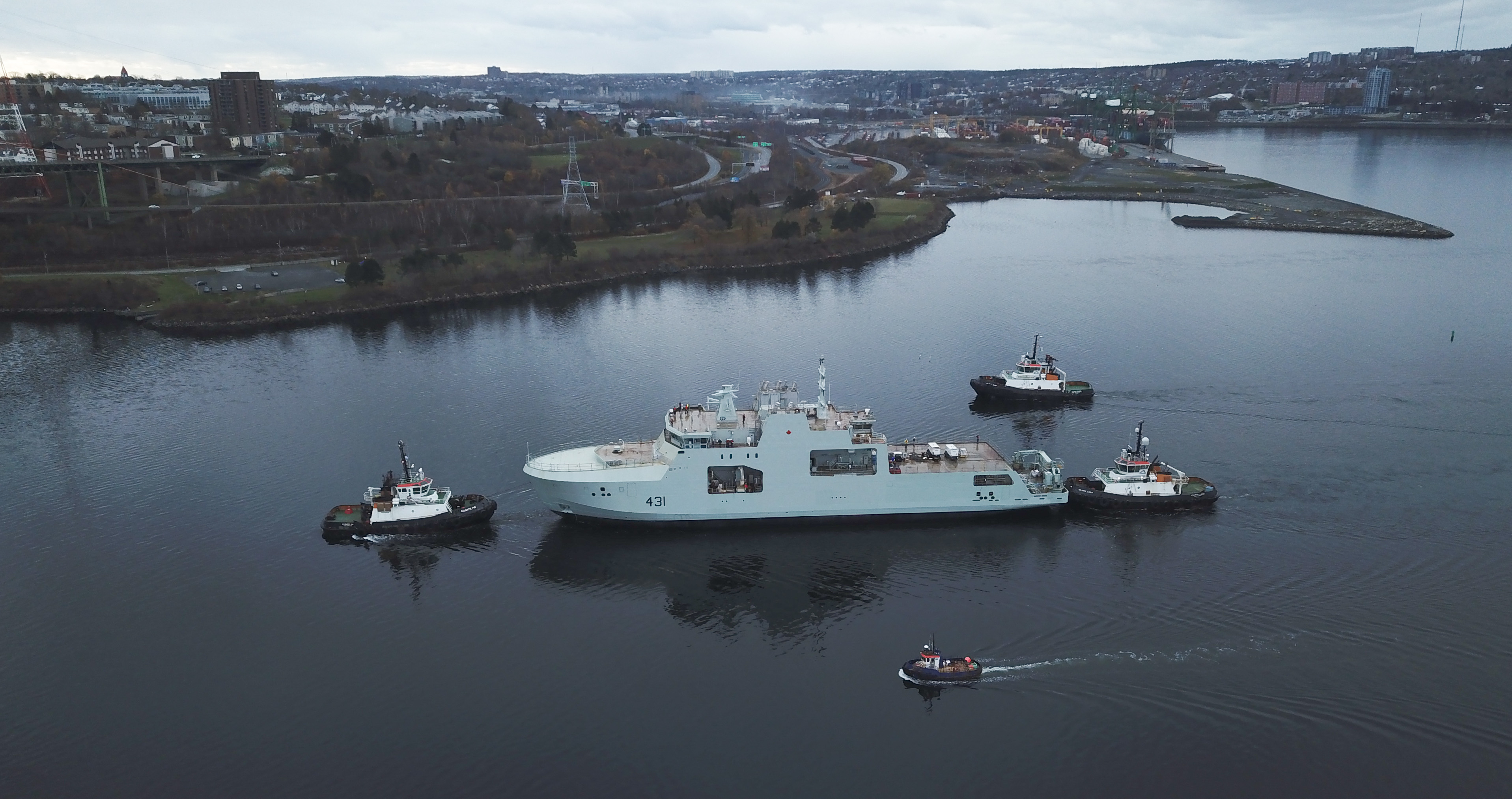 Canada's second Arctic and Offshore Patrol Ship (AOPS), the future HMCS Margaret Brooke, was successfully launched in Halifax on November 20. An important milestone in the construction of the Royal Canadian Navy's (RCN) future fleet, the launch marked the first time the ship was put in water. The ship will be berthed alongside in the Halifax Shipyard until its remaining construction work is completed.
Designated the Harry DeWolf-class, these ships were designed with a thick and robust hull that will allow them to operate in up to 120 cm of first-year sea ice.
The ships will also be able to operate with a Cyclone helicopter and embark small vehicles, deployable boats, and cargo containers, which will support expanded RCN surveillance activities and operations while patrolling Canada's three coasts.
The construction of these new AOPS is essential for supporting Canadian Armed Forces operations at home, and abroad, and will provide greater capability to patrol in the Arctic. Work to finalize the construction of the future HMCS Margaret Brooke is ongoing, and an official naming ceremony is being planned for 2020. The ship is expected to be in full service in 2021..