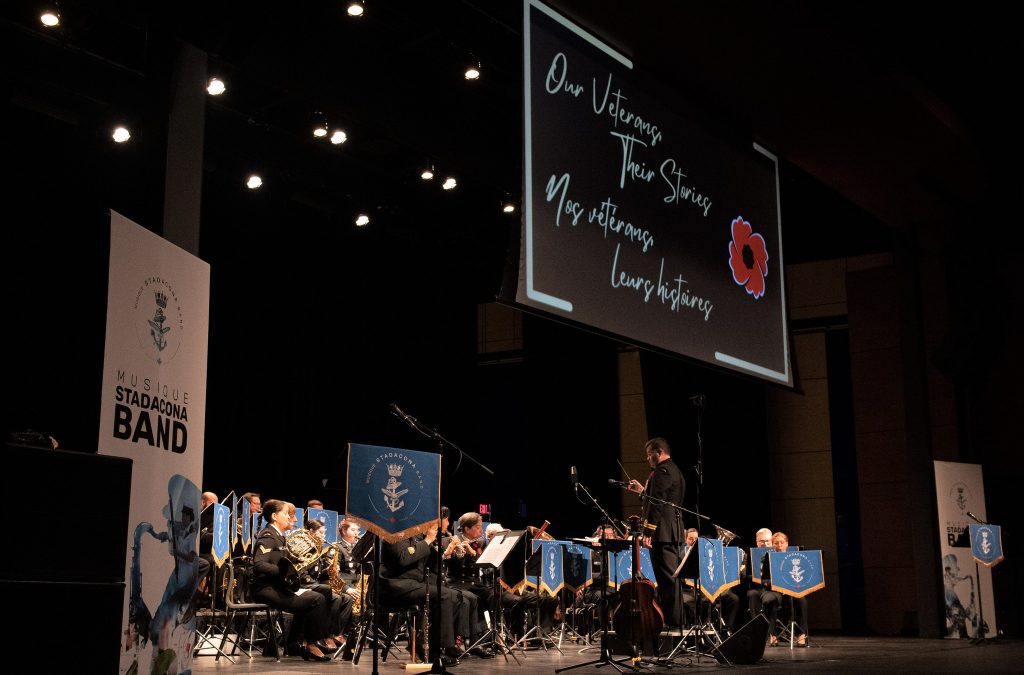 Free Veterans' Week concert set for November 5
By The Stadacona Band of the Royal Canadian Navy
Defence Team members, their families and members of the public are invited to attend The Stadacona Band's annual Veterans' Week Concert 'Our Veterans, Their Stories' on Sunday, November 5 at 2 p.m. at the Light House Arts Centre in downtown Halifax. Admission is FREE!
This concert is an opportunity to commemorate and celebrate our veterans, focusing on our past, present and future members' stories. Through the powerful medium of music, we pay tribute to the dedication and sacrifices of those who have served, allowing us the opportunity to reflect on their invaluable service to our country.
This year's programme includes an arrangement of 'Shoes' by Maritime singer-songwriter and blues artist Matt Anderson, and the band tips its hat to the 100th anniversary of the Naval Reserve with a tableau of naval themed pieces, including 'Marching Upon The Seas', the official march of the Naval Reserve centennial.
Incredible musical diversity will be on full display by the Stadacona Band's professional musicians with a diverse programme of selections for traditional concert band, big band, and east coast classics. Once again., this is a FREE, general admission, public concert. Simply arrive on-site for the show; no tickets or reservations required!
The Stadacona Band will present the same programme the day before at Amherst Regional High School, on Saturday November 4 at 2 p.m.