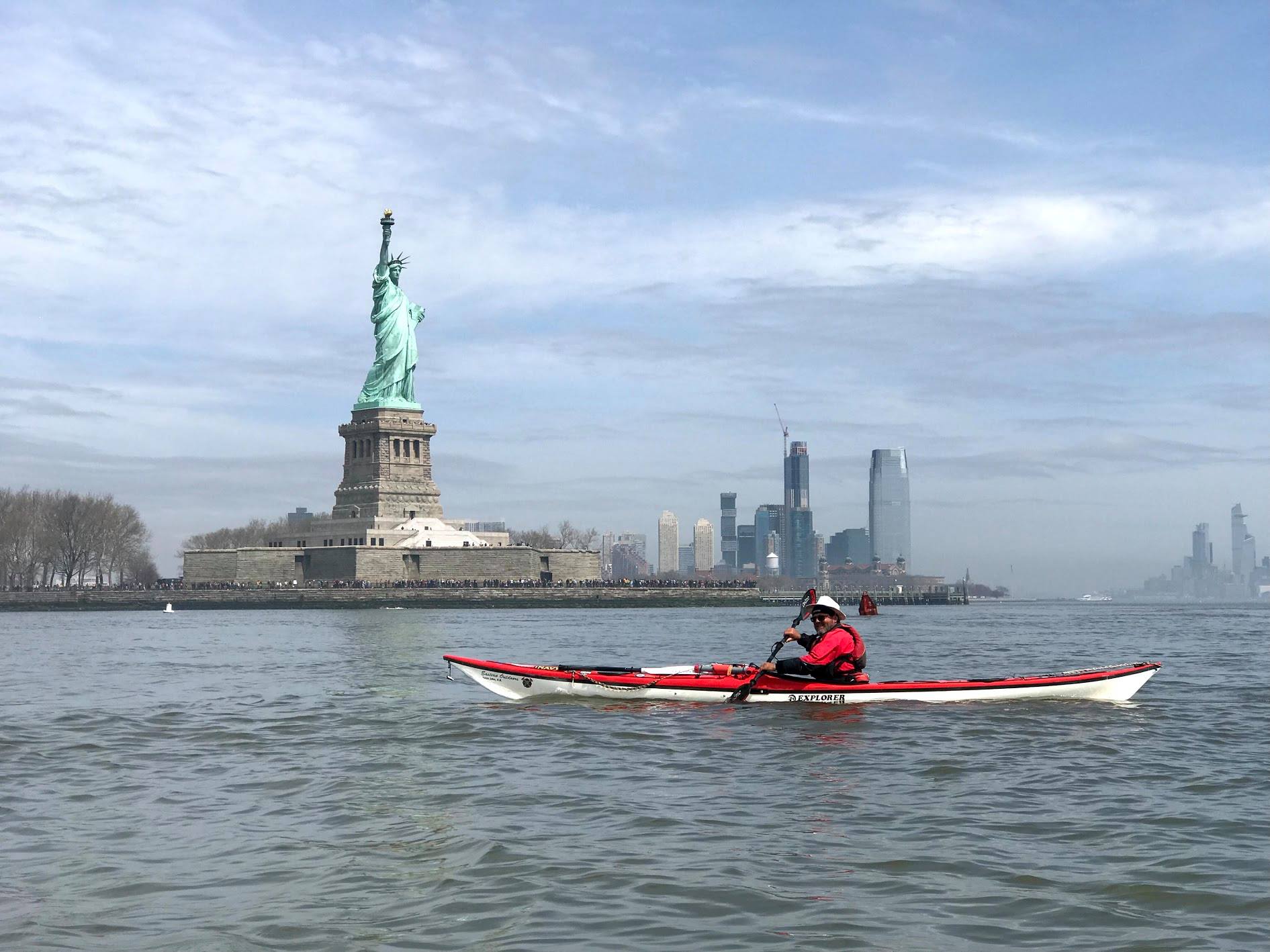 Former submariner completes Great Loop in aid of HMCS Sackville
By Phil Chard,
Leading Writer (ret'd), Royal Navy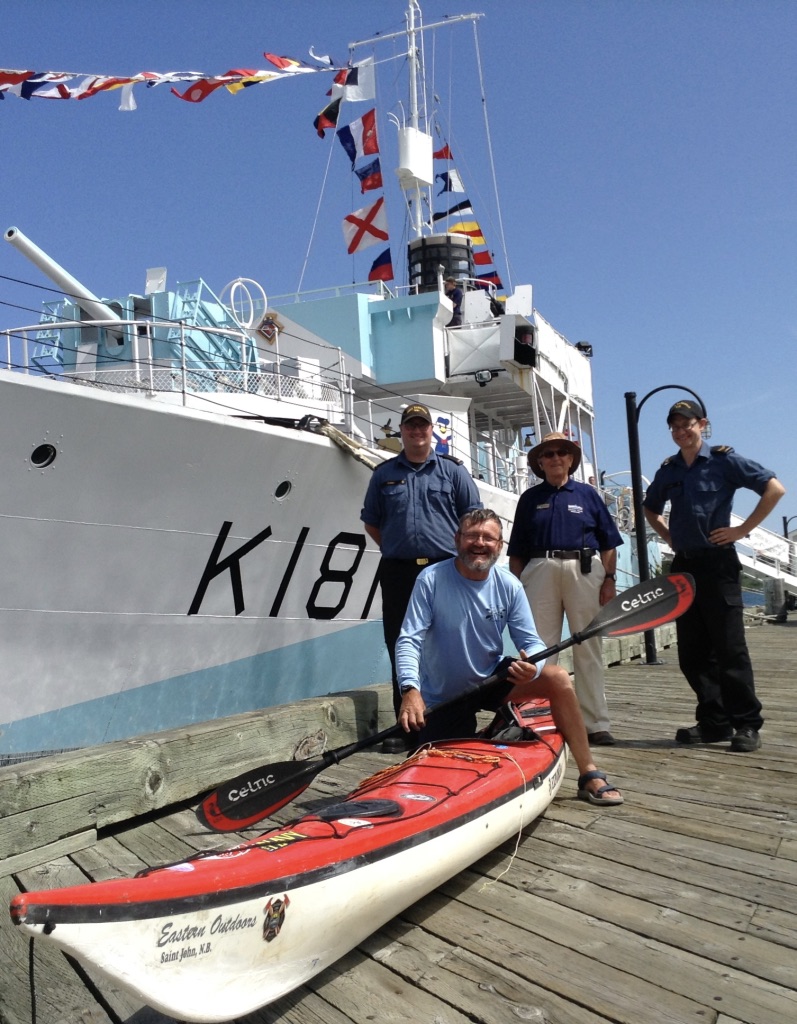 Supporters of HMCS Sackville gave Steve Chard a special reception when he completed a 10,000 kilometre kayaking challenge to raise funds for one of Canada's oldest warships.
The veteran submariner finished his mammoth 'Great Loop' of Canada and United States inland and coastal waterways by paddling alongside the old warship in Halifax harbour on August 16.
He had set off from the same spot in Nova Scotia on June 1 last year — waved goodbye by Cdr (ret'd) Wendall Brown, chairman of the Canadian Naval Memorial Trust, and other ex-sailors.
Chard's anticlockwise route saw him paddle as far north as the St Lawrence River, head over to Ottawa, down the Mississippi River, to Florida and up the Eastern Seaboard back to Halifax.
To mark the former Royal Navy Petty Officer's return at the end of his 15-month journey, the crew of Sackville pulled out all the stops in tribute to the British adventurer's staggering efforts.
First, off the aft bow they flew a Canadian national flag, which had once fluttered above the Peace Tower on Parliament Hill in Ottawa.
They also vertically flew the naval flag signals 'Bravo Zulu' and spelt out 'Steve' by flag, which, in non-naval terms, means 'well done, Steve'.
Then, the traditional British Royal Navy command 'splice the mainbrace' was ordered by Cdr Brown during his speech onboard Sackville welcoming Chard back from his trip.
Chard, who undertook the challenge to mark his retirement from work aged 60, drank a tot of rum in front of a gathering of about 30, comprising Sackville crew and volunteers, and his friends and family.
The Cold War veteran — who served in submarines off the Russian coast during his RN service in the 1970s and 1980s — was then made an honorary life member of the CNMT.
Cdr Brown, who watched the Brit's return from Sackville's bridge, told Chard: "You deserve that tot of rum.
"Splice the mainbrace is the naval way of saying 'a job well done' and you've certainly completed a job well done."
Asked why Chard had been bestowed honorary life membership, Brown added later: "Any fella who shows such pluck and determination like he did, it's only fair we award him that. He's earned it.
"Steve's journey has been a very exciting one for us. It was a big challenge for him to think he could leave here 15 months ago and paddle that kayak that far. But damn, he's done it.
"It's been a major, major effort Steve has put in, so I'd like to say 'very well done, Steve', and we really appreciate your efforts made for our benefit."
Online donations in appreciation of Chard's efforts can be made until December 31, and Brown's message is: "Please make a donation. We are a charity. We find now the ship is 79 years old and requires very major repairs to keep it in perpetuity, so any donations, large or small, are greatly appreciated.
"We have to get some big donations to repair the hull plating so we can keep afloat the ship, which is basically an icon and memorial to those sailors who lost their lives during the Second World War, and also to the ones who came back from service.
"The Battle of the Atlantic was the most crucial of the war. It kept the islands (of Britain) on the go and enabled preparations for the invasion of Europe to go ahead.
"If that supply line had been cut, it would have been disastrous to us here in Canada and the United Kingdom.
"So Sackville, the last remaining of 269 corvettes built, is an apt tribute for us as a country, and to the Canadian Navy."
Chard has been raising funds for nine charities, four British, three American, and two Canadian.
You can make a donation to HMCS Sackville, CNMT, or his other Canadian charity, the Kidney Foundation of Canada, by logging on to https://www.canadahelps.org.
You can read Chard's blog about his trip by logging on to his Facebook page, Kayak 'The Great Loop' – paddle with Steve.