CFAEP brings back memories for recruiter
By Ryan Melanson,
Trident Staff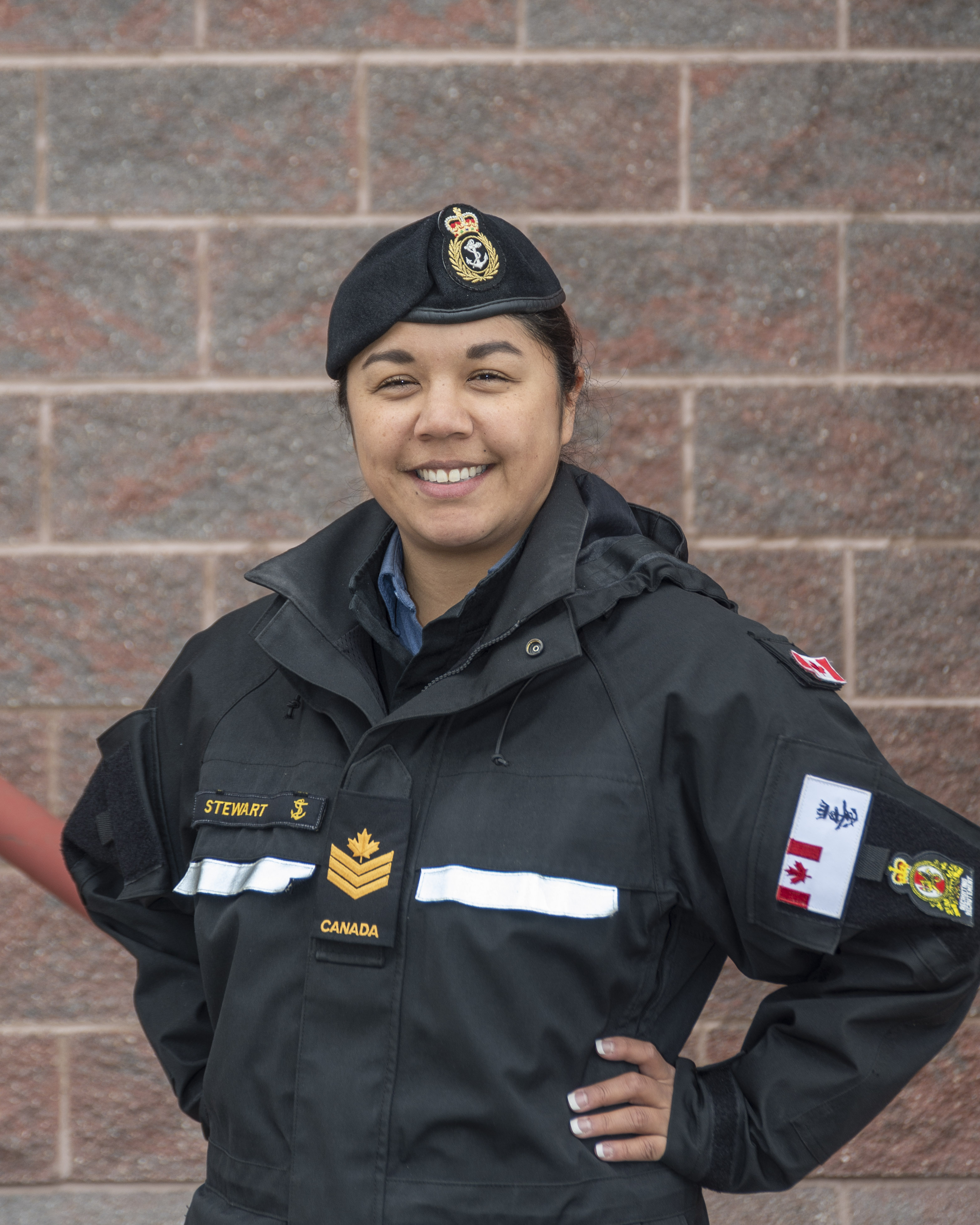 When PO2 Katerina Stewart signed up for the Aboriginal Pre-Recruit Training Course in 2002, she was young, unsure about her future after high school, and just looking for a taste of what military life might offer.
"I decided to sign up to see what it was all about, and I ended up really liking it," said PO2 Stewart, who grew up in the village of New Aiyansh in British Columbia.
"I thought I would only do three years and then go back home, but my career brought me to so many places I never thought I would go, and I ended up enjoying it even more than I expected. Now here I am almost 17 years later."
She recently had the chance to give back to the Indigenous-focused program that launched her own CAF career, serving as one of the attached recruiters for this year's Canadian Forces Aboriginal Entry Program (CFAEP) in Halifax, and supporting a group of young people following a similar path to the one she took. The 16 participants received an introduction to the three CAF elements and saw many different trades and jobs in action during their three weeks in the Halifax area. As they try to make sense of everything they're taking in during the busy days, talking with recruiters can help narrow down potential career choices.
"We're here to guide them, answer questions, and see how different jobs might fit with what they like to do," PO2 Stewart said.
"It's all about showing them what the military has to offer, and what kind of options are available to them."
Though she's currently employed as a recruiter with CFRC in Toronto, PO2 Stewart is a Boatswain by trade and has had a busy career on the west coast, highlighted by a deployment in support of the mission in Afghanistan in 2006/2007 to the Arabian Sea and Gulf of Oman. She's getting ready for a return to sailing with an upcoming posting to HMCS Toronto, and said she's excited to get experience sailing on the east coast.
Supporting the CFAEP was a great way to get introduced to Halifax while getting to know the young recruits, she said, and added that seeing the personal growth in the participants through the program reminded her of her own experience.
"It's definitely brought back a lot of memories. It's nice to be able to meet them at the beginning and then to see the huge difference now as we get toward the end of the program. They really open up and gain confidence in a short amount of time; it's rewarding to be a part of it."