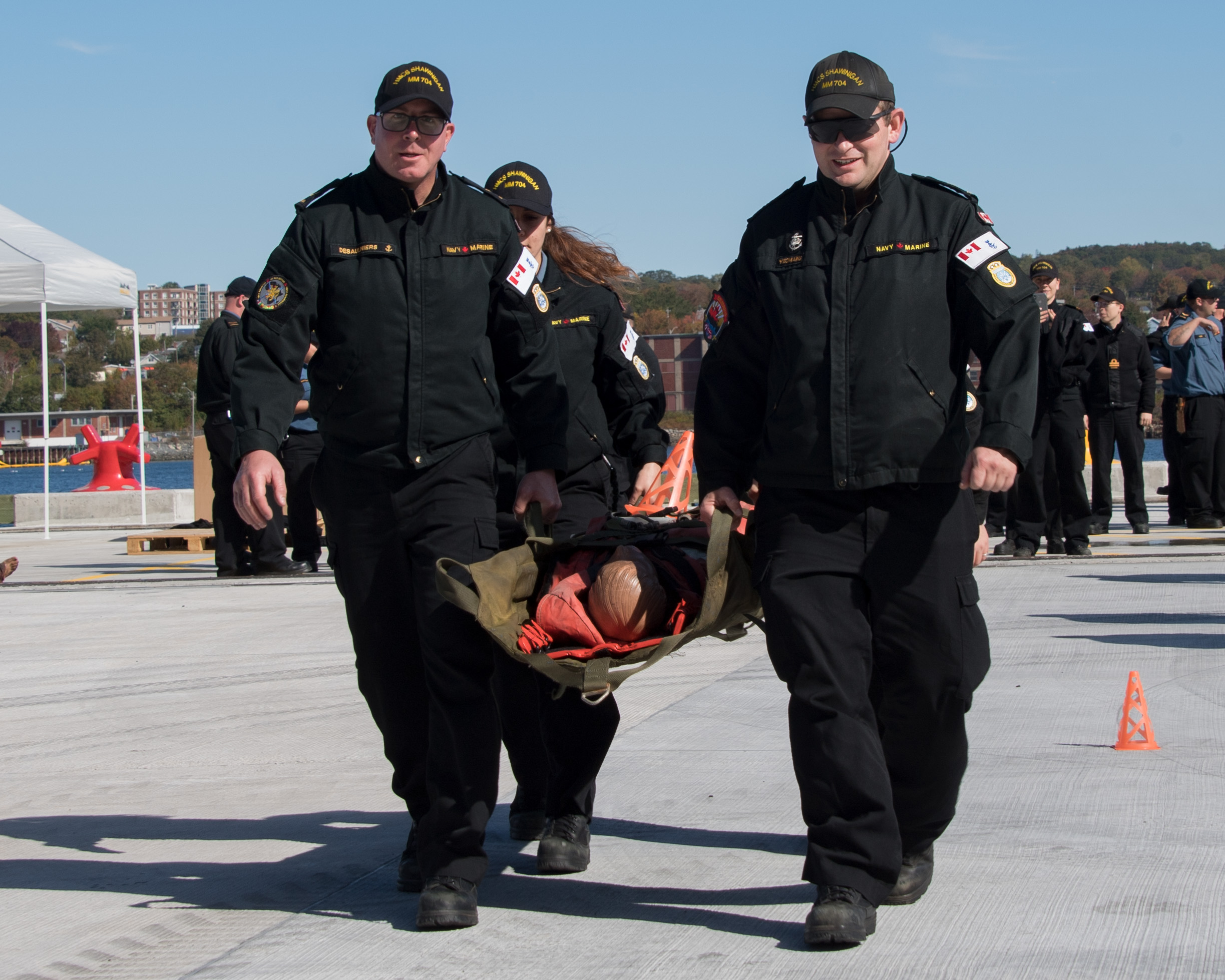 Fleet kicks off NDWCC with chili contest and Olympics
By Samantha Steele,
MARLANT PA intern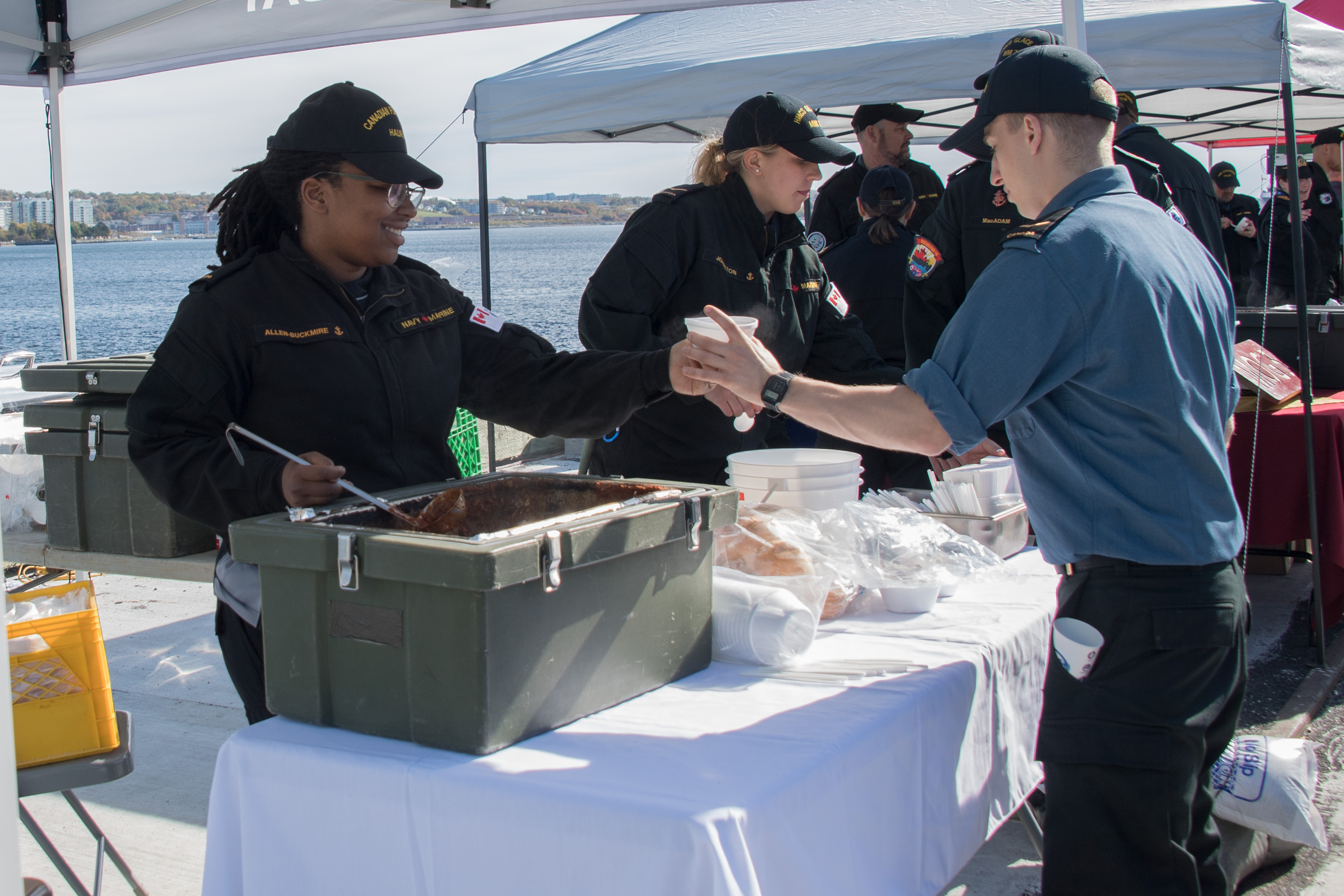 It was all sunshine and smiles on Wednesday, October 9 in HMC Dockyard for CANFLTLANT's first Chili Cook-off and Olympics in support of the National Defence Workplace Charitable Campaign (NDWCC). 
Competitors in the event included Sea Training Atlantic, Maritime Operations Group 5, and crews from HMC Ships St. John's, Toronto, Charlottetown, Ville de Quebec, Glace Bay, Fredericton, Kingston, Shawinigan and Harry DeWolf.  Each eager participant set up a tent on NJ Jetty that featured their own unique take on chili.
The Olympic events ranged from seamanship skills, such as damage control, first aid and boatswain calls (on the bosn's pipe), to communicating in Morse code.
LCdr Melanie Lahey from HMCS Charlotttown came up with the idea in an effort to maximize donations and give the sailors a great opportunity for some friendly competition.
"We figure it would be a big event that all the units could be involved in and be afforded the opportunity to donate."
Events such as this raise awareness of the NDWCC and encourage members to canvass for a charity of their choice. Cmdre Richard Feltham, Commander CANFLTLANT, came out to show his support for the event and also had the opportunity to try a bowl of chili from each of the contestants groups. "It's important for members of the Fleet to get opportunities to support their community." he said.
Following a successful afternoon of friendly sports and numerous bowls of chili, enjoyed by attending members of the defence community, it was determined that HMCS Ville de Quebec won the Chili Cook-off while HMCS Fredericton reigned victorious as winner of the first Fleet Olympics.
The NDWCC provides Defence Team members easy access to over 86,500 charities, including those focused directly on supporting CAF members and veterans.
The NDWCC campaign theme this year is "standing shoulder-to-shoulder against veterans' homelessness."  Officially launched on October 2, this year's campaign will conclude on November 29