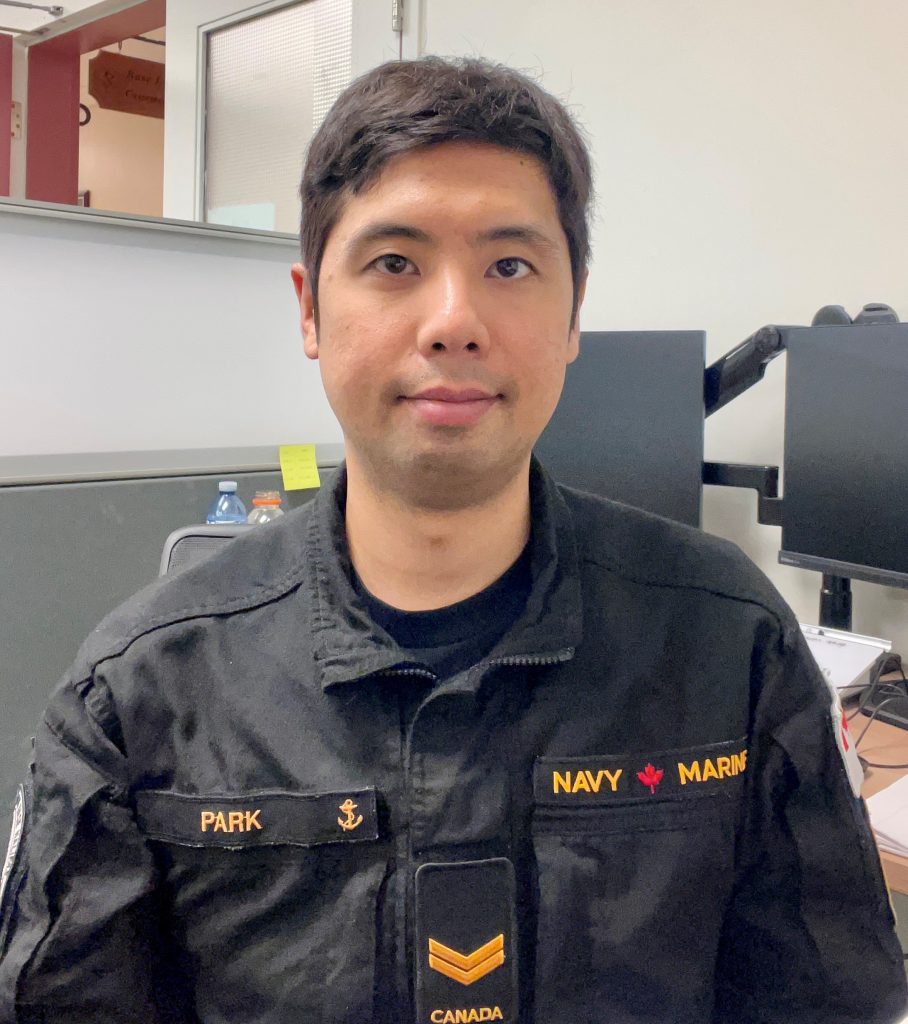 Face of Base: S1 Junhyeong Park
By CFB Halifax Public Affairs
Originally from South Korea, Sailor 1st Class Junhyeong Park made the journey to Toronto, Ontario, in 2001 before embarking on his military career, ultimately leading him to CFB Halifax in 2019. 
So far, S1 Park's impressive career has seen him serve aboard Royal Canadian Navy (RCN) ships HMCS Montreal and HMCS Charlottetown. Now on a shore posting, he is a vital member of the Base Logistics (BLog) branch at CFB Halifax, dedicating almost a year to the stocktaking cell. 
S1 Park takes charge of customer account administration and ensures meticulous inventory control in his role. His responsibilities  include processing customer requisitions, promptly addressing inquiries, skillfully managing serial number accounting and control,  adeptly handling miscellaneous loss reports, facilitating material transfers between accounts, prioritizing high priority requests, investigating stocktaking discrepancies, effectively resolving entitlement violation reports, conducting thorough customer account verifications, and meticulously preparing and processing ammunition-related documentation. 
 Among the highlights of S1 Park's career was his recent role as liaison officer for the Republic of Korea (ROK) Navy Symphonic Band during the 2023 Royal Nova Scotia International Tattoo. This experience involved translation services and overall assistance to the ROK band to ensure they were able to navigate an enjoyable trip to Halifax and successful participation in the Tattoo.  
Another career achievement for S1 Park was his six-month deployment on Operation Reassurance ROTO 16 with HMCS Montréal in 2022 during which he played an important role in supporting NATO assurance in the Mediterranean Sea. This commendable contribution earned him two esteemed medals, OP Sea Guardian and SSM-NATO. Overall, his experience with the Department of National Defence (DND) and the Canadian Armed Forces (CAF) has been remarkable, immersing him in a world of thrilling adventures and new horizons. 
Looking ahead, S1 Park plans to pursue a university degree in accounting and finance. Simultaneously, he aspires to become a commissioned officer, driven by his unwavering commitment to personal growth and his desire to further contribute to the CAF.