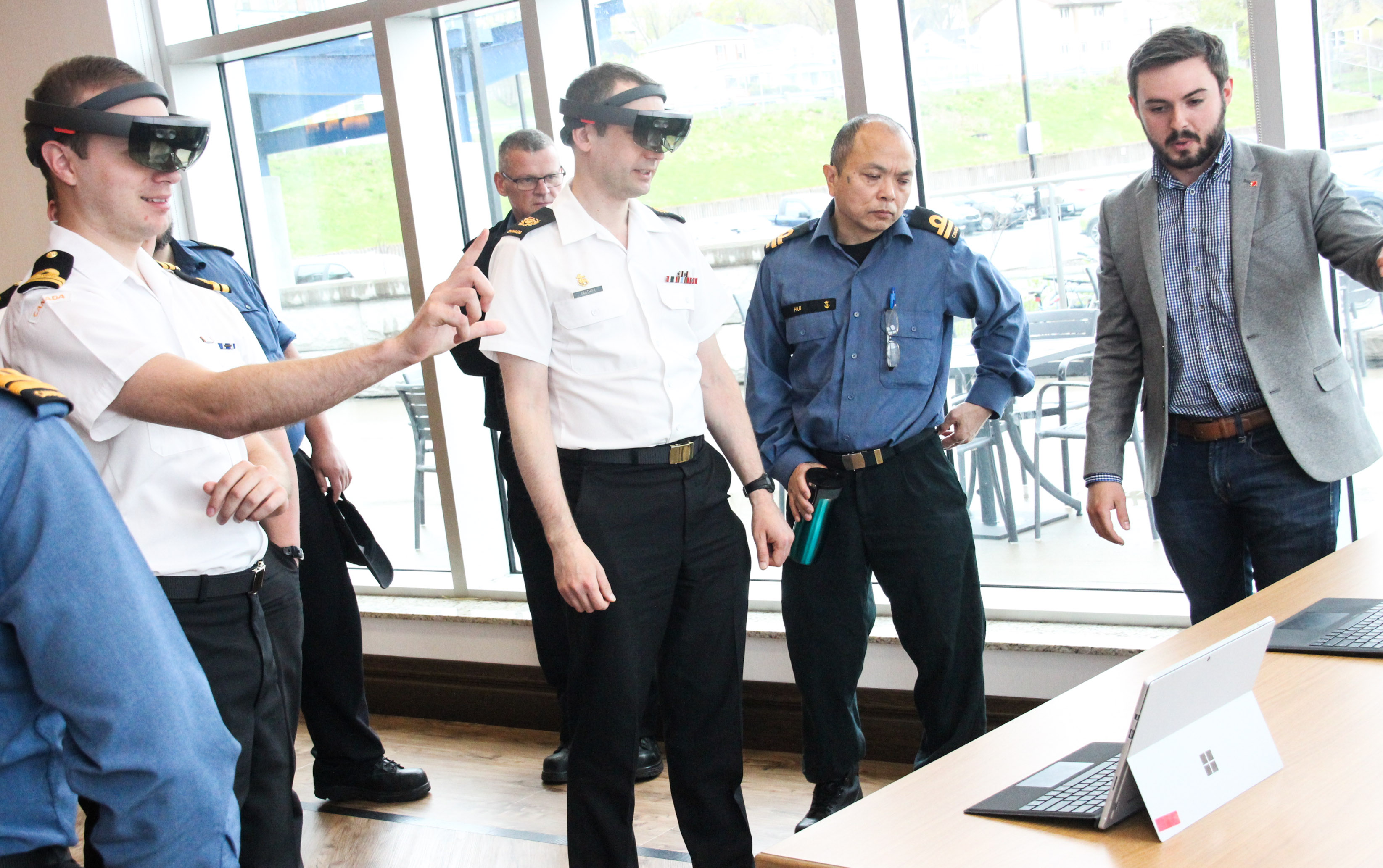 Naval Technical Officers explore new ideas, technologies at seminar
By Ryan Melanson,
Trident Staff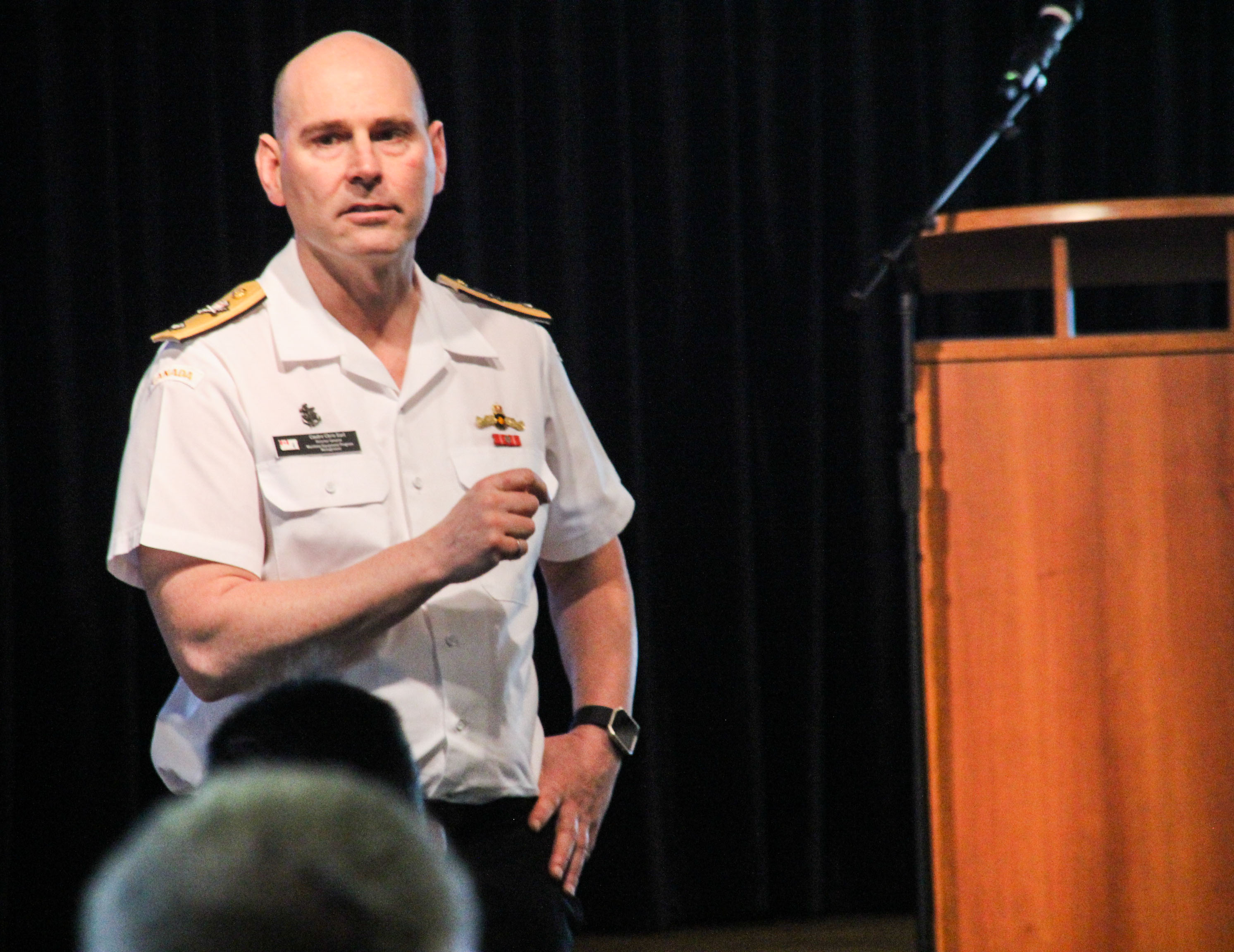 Members of technical occupations from across MARLANT recently held their two-day leadership, mentorship and networking sessions designed to bring members of the engineering community together, explore new, innovative ideas for moving the Navy forward, and identify issues and concerns.
The East Coast Naval Technical Seminar was held from May 29-30 at Tribute Tower. The event is held annually and occurs on both coasts and in the National Capital Region as an opportunity for Naval Technical Officers, but was opened up recently to encourage and enable junior sailors and NCOs to attend and offer their input.
Topics ranged from personnel-focused matters like the ongoing MARTECH trade creation, as well as career management and retention strategies for NTOs, to the Naval Technical Innovation Program, demonstrations from DRDC, and presentations on other topics like Arctic operations, wireless internet, and agile engineering concepts. Senior leaders attending the seminar included Cmdre Christopher Earl, Director General Maritime Equipment Program Management, Capt(N) David Benoit, CO of FMF Cape Scott, Capt(N) Jaques Olivier, Director Naval Platform Systems, CFB Halifax Base Commander Capt(N) David Mazur and Base Chief CPO1 Kent Gregory, as well as others.
The seminar also brought in industry representatives, including industrial augmented reality firm Kognitiv Spark. The company recently partnered with the RCN to start a test project for its Mixed Reality Remote Assistant Support (MIRRAS) system, and Operational Support Manager Devin Patterson was on hand to demonstrate the software. The goal is to use the mix of augmented and mixed reality, combined with artificial intelligence, to improve training and add efficiencies in repair and maintenance during ship operations.
Sessions and presentations took place through the morning on both days, while the first afternoon saw interested members tour through the Submarine Shed, CFAD Bedford, and the DRDC Dockyard Lab, and the second afternoon included the screening of a video on the 2014 fire aboard HMCS Protecteur and a town hall event with Cmdre Earl.
Cmdre Craig Skjerpen, Commander CCFL, spoke to members to kick the seminar off on May 29, and said these kind of opportunities for networking, breaking down silos and solving problems can be hard to come by. He encouraged the members to make the most of the two days.
"When we're trying to find solutions to some of the challenges we have, we have to talk about some of the impediments that are in place within our organization, the things that are hindering from getting to where we want to be," he said.
"I'm always envious of the ability of a team of people to get together and talk about how to improve things in their area of responsibility. This seminar does a fantastic job of that," Cmdre Skjerpen added.
Capt(N) Benoit thanked the team for putting together the event and the East Coast NTO Mess Dinner, including main organizers LCdr Dominic Dupuis, Lt(N) Dale Molenaar, Lt(N) Chris Chang, and Lt(N) Eric Pitre.