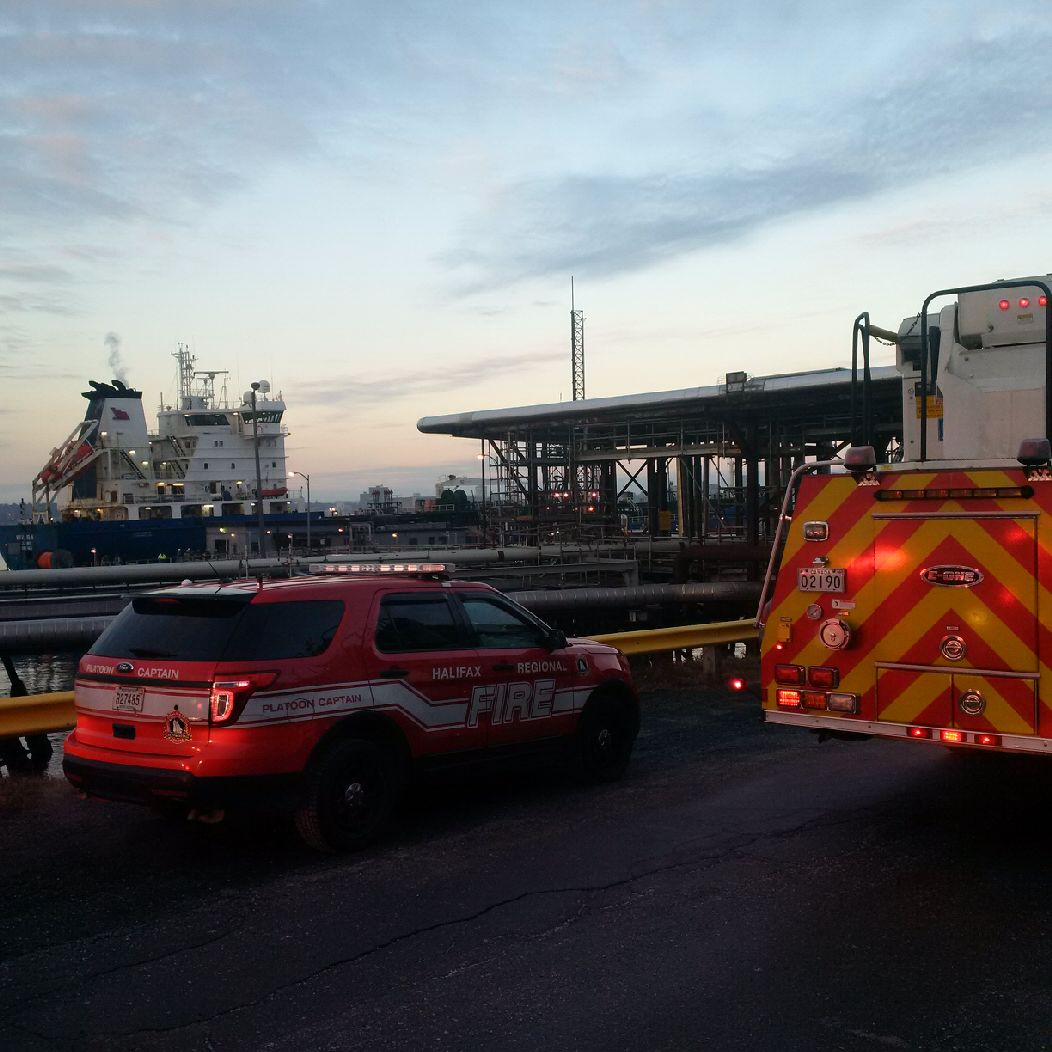 DND Fire Services responds to shipboard fire at former refinery site
By Brian MacDonald,
Deputy Fire Chief, CFB Halifax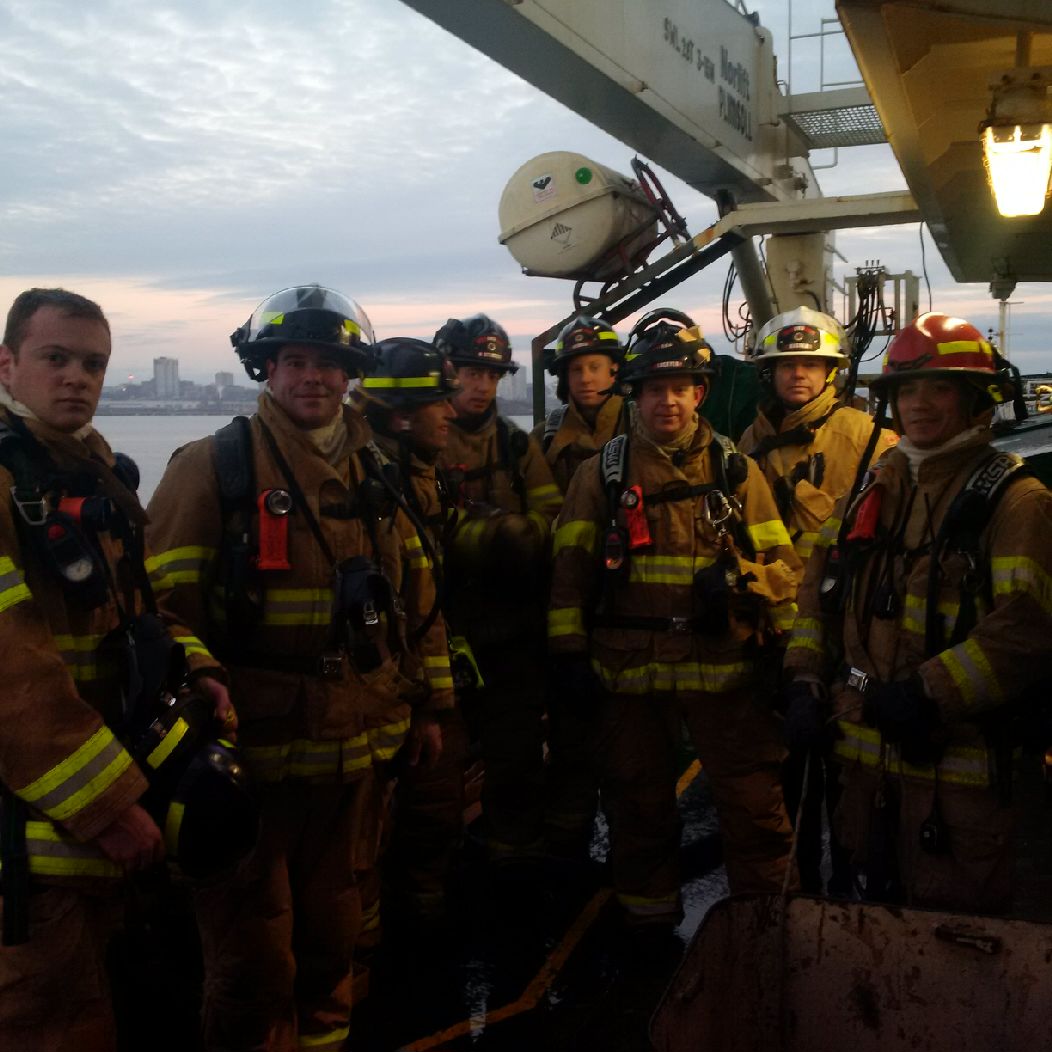 I received a phone call at home in the early hours on Sunday January 27, from Senior Platoon Chief (SPC) Chris Wagner requesting permission for the Dockyard Fire Department to respond to a shipboard fire at the Imperial Oil refinery site in Dartmouth.
A decision was taken to dispatch one fire truck from HMC Dockyard and a support vehicle from each of HMC Dockyard and CFAD Bedford. Responding Platoon Chief Randell Davidson, who is himself both a senior member of the CFB Halifax Fire Department a volunteer Fire Captain with the Hantsport Fire Department, recognized the need for additional DND support and made the request to have a utility crew from 12 Wing Shearwater meet the dockyard firefighters on site.
Living in Dartmouth, I responded from home and met the duty crews onboard the ship as they arrived from Halifax. SPC Wagner, in close cooperation with the HRM Fire Department and ship crew, was able to provide valuable insight into shipboard firefighting systems and made critical recommendations that resulted in the timely activation of fitted fire systems onboard the ship. The activation of the fitted systems immediately reduced the threat posed from the fire and made entry into the space safer for the Dockyard Fire Department.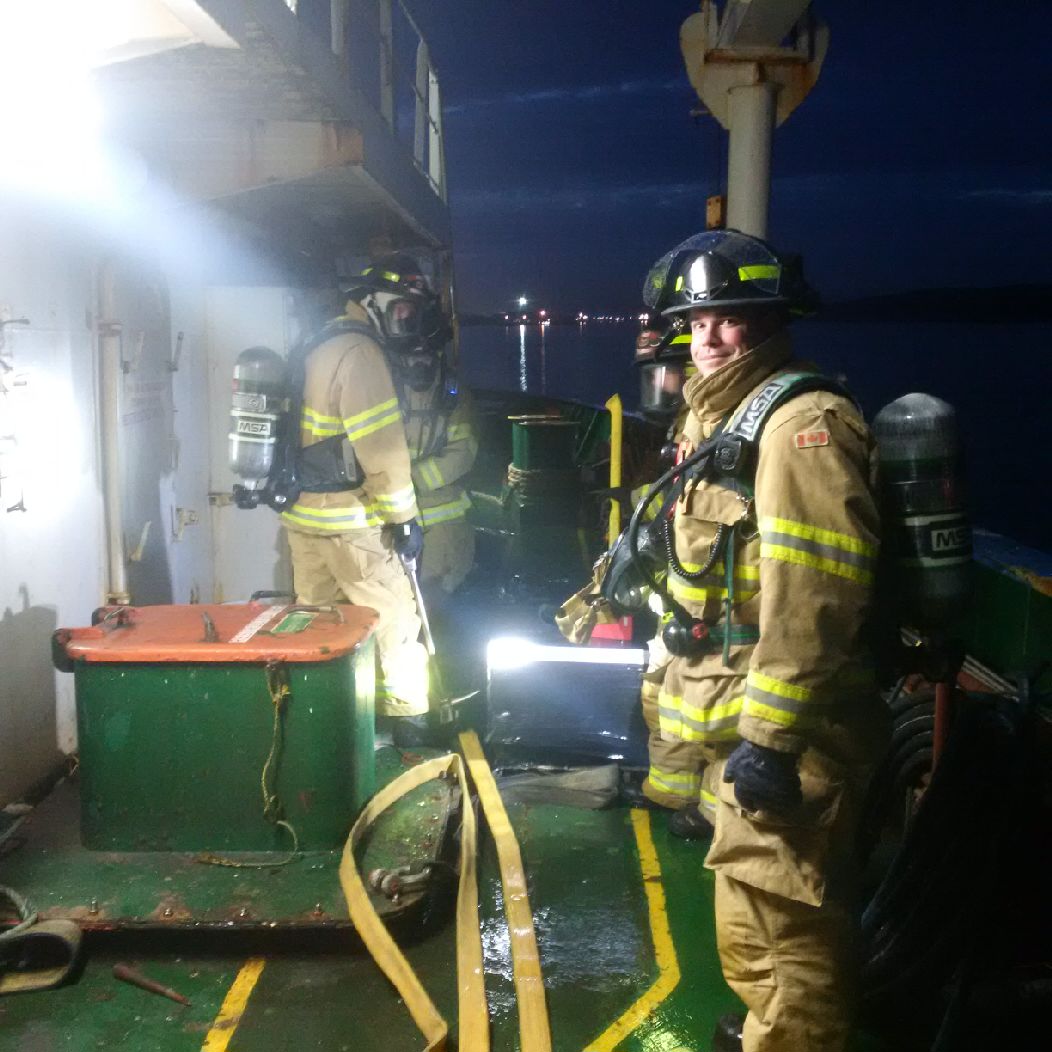 As the HRM Fire Department prepared a water supply the Dockyard Fire Department prepared to enter the space as the primary attack team. In a coordinated effort with HRM above and the Dockyard Fire Department below, the fire was quickly brought under control and reported as extinguished in short order. The Dockyard Fire Department conducted salvage and overhaul within the fire space and confirmed that the fire had not spread beyond the generator room. In the overhaul it was noted that significant fire debris had spread to the engine room and the situation could have been far worse.
Senior Officials from the HRM Fire Dept noted that it was an "exciting morning" and a call that went well.
According to the blog Halifax Shipping News, the fire was aboard the tanker Kivalliq W. The blog noted that the fire started in a generator compartment.
When the Imperial Oil refinery was operational, there was a fire department on site but when the refinery was shut down, that department also was closed and its fire engines were sold.
Kivalliq W is operated by Coastal Shipping, part of Newfoundland's Woodward Group.