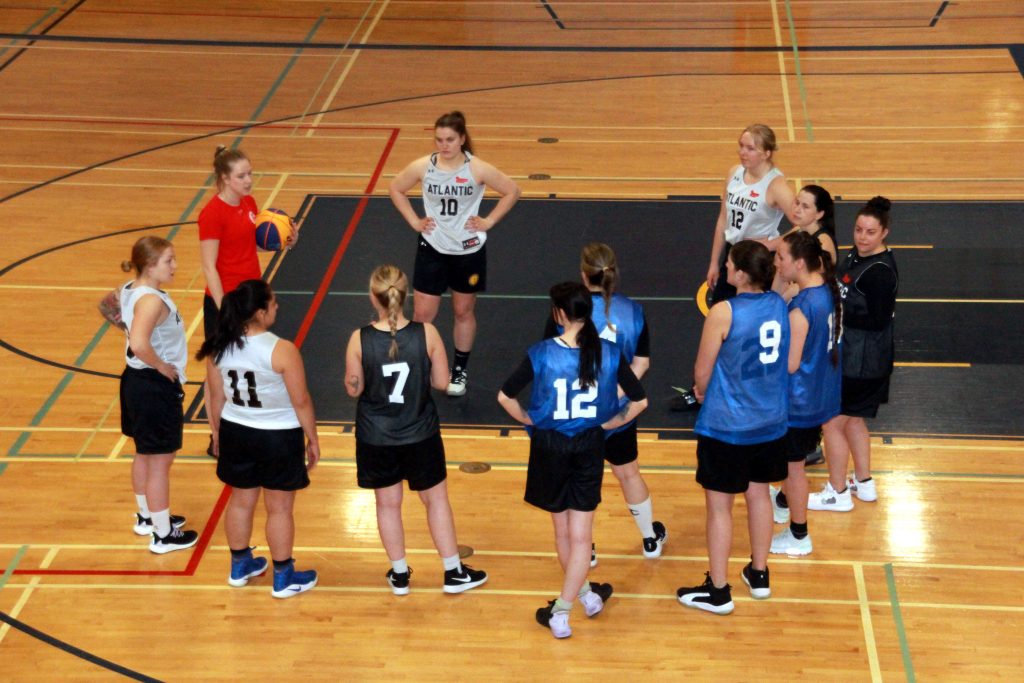 Development camp helps build momentum for women's basketball
By Ryan Melanson,
Trident Staff
The Canadian Armed Forces doesn't currently have a full women's basketball program, but efforts to develop the sport are growing, as shown by a recent skills camp held at CFB Halifax.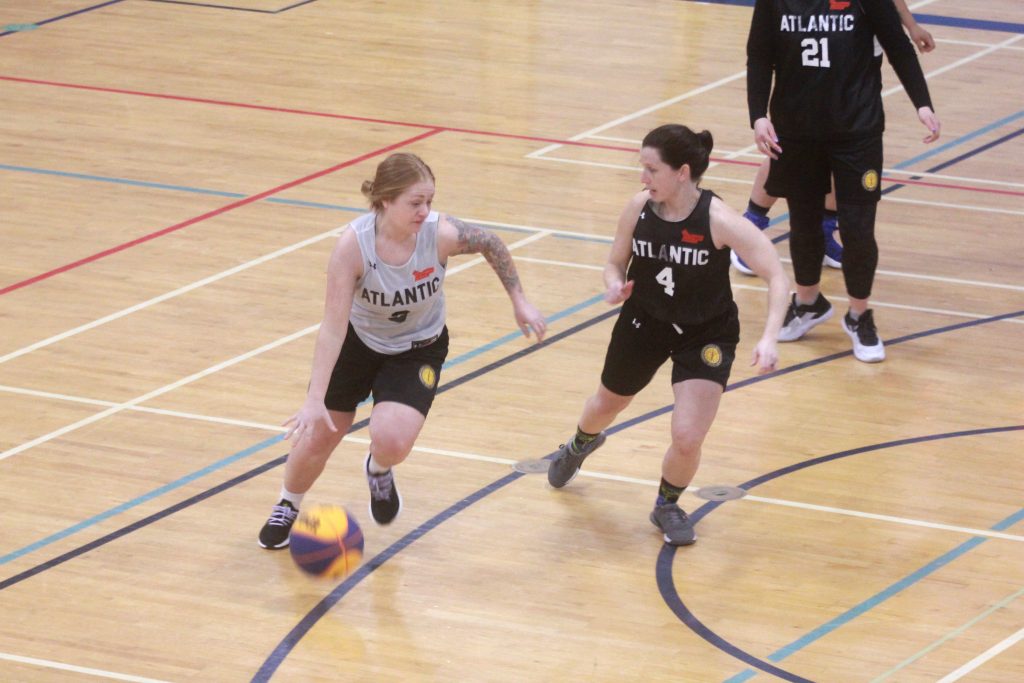 Personnel Support Programs (PSP) staff on base hosted 15 recruits from across Atlantic region bases from March 27-30 for four days of drills, exercises, and 3-on-3 play, with a goal of growing to the point of a full women's regional tournament in the coming years.
"Things have gone very well. We have a lot of really positive attitudes and different skill levels, and everyone has been open and wanting to learn new things," said PSP Sports Coordinator Alyssa Platt, who works at 14 Wing Greenwood but came to Halifax for the week to support the regional development camp.
"Some of the girls have a basketball background, but maybe haven't had a chance to play since joining the military, so it's been fun to see some people getting back into it."
Platt also recently joined Canada's CISM Women's basketball program as an assistant coach. That team is preparing for this summer's World Championships in Lithuania, which follows the same 3-on-3 format that was focused on during the camp in Halifax.
"I'm excited to be working with CISM, but I'm also trying to push women's basketball here on the east coast as well and help grow the game," Platt said.The event came together after bases were granted funding to develop local initiatives to promote women's sports, and Atlantic bases chose to focus on basketball. Halifax last hosted a similar development camp in 2018, and though momentum fizzled out afterward, local PSP coordinator Isaac Habib said hopes are higher to build off of this year's camp.
"We had a great week with a number of players who are already at the level needed for competitive play," he added.
Halifax is also ready to keep the basketball focus going on the men's side, as the base is set to host the CAF Men's National Basketball Championship starting on April 30. After a win at regionals earlier this year, the Halifax men will be looking to capture their first national title since 2014.