Designated lactation spaces support service members and their families
By Joanie Veitch,
Trident Staff
When Lieutenant (Navy) Rudee Gaudet went back to work in September 2021 — a year after the birth of her second child — she knew she wanted to continue breastfeeding. A Public Affairs Officer (PAO) at Maritime Forces Atlantic Headquarters, Lt(N) Gaudet didn't have a designated space where she could pump breast milk, so she used her boss's office.
"It was private and I appreciated it, but to pump you need to be in a comfortable space. It wasn't ideal," she said.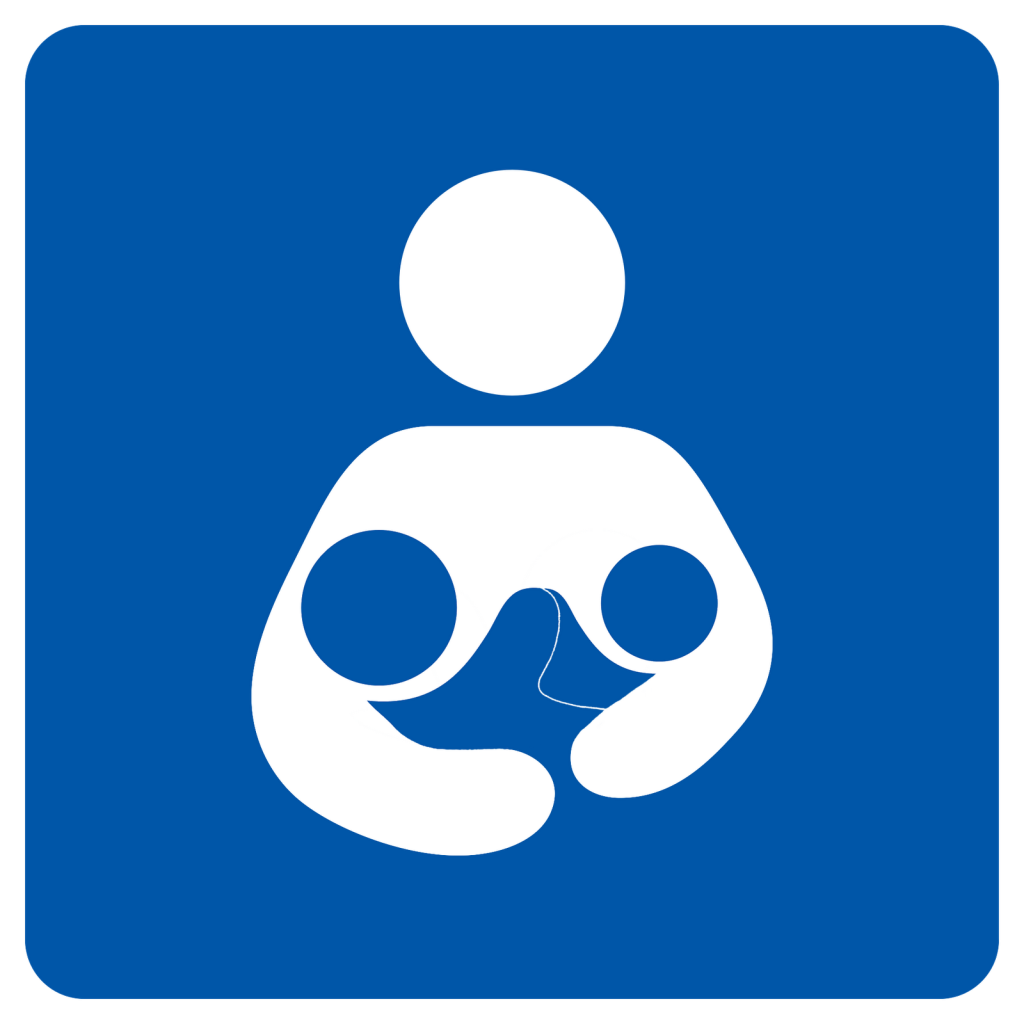 A room in her building had already been identified as one that would meet the requirements of a lactation space and shortly after Lt(N) Gaudet returned from her maternity leave, a dedicated lactation room was set up — a private space with a chair and a fridge, and near a washroom.
"To have a place to safely and privately pump and store my breast milk… it was like having a weight lifted off my shoulders," she said. "The facility managers were great. This was clearly a priority for them and at no point were any of the conversations uncomfortable or difficult in any way."
Breastfeeding provides a myriad of health benefits for babies and their mothers. Health Canada and the Canadian Paediatric Society recommend breast milk only for babies from birth to six months, and that breastfeeding continue after the introduction of solid foods for up to two years or more. 
In July 2021, recommendations for developing designated lactation spaces were laid out in two general messages: CANFORGEN 116-21 and MARLANTGEN 016-21. These messages support Defence Team members who need to pump breast milk or breastfeed their children on site.
According to the general messages, the space should be located in a safe, central and accessible area, with a door that locks, a comfortable chair in close proximity to a power outlet, a cooler or mini fridge for storing milk, a sink for washing up and a storage area for equipment and supplies.
The need for lactation spaces across CFB Halifax and 12 Wing Shearwater had been an "action" item on the meeting agendas of the local Defence Women's Advisory Organization (DWAO) for some time before the general messages were released, explained Sherry Fraser, who works at Real Property Operations (RP Ops) and is the DWAO member heading up the lactation space initiative at CFB Halifax.
One of several advisory groups that provides information to senior CAF leadership on matters of equity, diversity and inclusion, DWAO identifies issues that may pose barriers and advocates for positive change in support of women service members.
"We know breastfeeding matters. Having lactation spaces means that people returning to the workplace can continue to pump breastmilk and store it for later use, or have a safe and quiet space to breastfeed their child," said Fraser.
While work was already underway to set up spaces at 12 Wing Shearwater, Fraser took the lead on the project for DWAO. Tapping into her network of contacts from RP Ops, Fraser, along with other DWAO members, created a detailed form to guide units through the necessary steps — both from a "must have" and "nice to have" perspective — and to streamline the process and track progress.
The work took cooperation across many sections, Fraser added. "It was a true team effort that involved a lot of people: DWAO members, 12 Wing, RP Ops staff to complete the work orders, the other DAGs, the home units, and the Public Affairs staff. It was their work that ensured these spaces were created, and will be used."
The CANFORGEN states that there should be a minimum of one lactation space for every 400 personnel. With as many as 10,000 regular force and civilian employees across CFB Halifax and 12 Wing Shearwater, that translates to approximately 20 to 25 lactation spaces, Fraser added.
To date, 16 such spaces have been established across the base, with several more in process and under construction.
The growing number of lactation spaces across the base gives women, and families, "space and support" when they need it, said Ariane Guay-Jadah, a Public Affairs Officer at CFB Halifax who returned from maternity leave in June 2022, a year after she and her partner had their first child.
"For our family, it was definitely a way for me to return to work and not have to stop breastfeeding. Because of COVID, I worked from home all through my pregnancy, so I was more than ready to return to the office, but this allowed us to go at my son's pace and for it to be a transition, rather than having to abruptly stop pumping during the day," she said. 
Almost as important as the space itself, is the sense of encouragement knowing these spaces are being set up, Guay-Jadah added.  "Coming back when I did, knowing the work DWAO was doing and knowing about the CANFORGEN on lactation spaces, I felt comfortable and grateful that these inclusive measures were being put in place. This is how change happens."
The social benefit the initiative has spurred on is significant, Fraser said, reflecting on how the project has sparked important conversations.
"Way back when, the view used to be that you chose to have kids, now you need to figure it out. That's changed, thankfully, and conversations about spaces like these are part of that change. It normalizes what families deal with. This gets us talking about real life issues and how to support one another," said Fraser.
For more information about lactation spaces at CFB Halifax and 12 Wing Shearwater, or any other DWAO projects, contact DWAO at Halifax.DWAO@forces.gc.ca
Lactation Spaces List:
Click here for the most up-to-date list of lactation spaces at CFB Halifax and 12 Wing Shearwater (DWAN only)
Dockyard, Bldg. 201– Room 240, MARLANT HQ

Dockyard, Bldg. D126 – 2nd Floor, Unit EAP

Willow Park, Bldg. WL07– Room 217, Unit RP Ops

Willow Park Armoury, WL-56 – Room 2300

Stadacona, Juno Tower – Room 303, Base Administration

Stadacona, Bldg. S80 – Room 4082, Unit Health Services

Stadacona, Bldg. S37 – Room 218, Unit NFS(A)

Stadacona, Bldg. S17 – Room 0-31, Unit NFS(A)

Stadacona, Bldg. S15 – Room 132B, Unit NFS(A)

Shearwater, Bldg. SH251 – Rom 105, Unit 12 Wing

Shearwater, Bldg. CDU4 (SH100) – Room 36, Unit Health Services

Shearwater, Bldg. SH242 – Unit 12 Wing

Shearwater, Bldg. SH330 – Room 144, Unit 12 Wing

Shearwater, Bldg. SH344 – Room 123, Unit 12 Win

Shearwater, Bldg. SH342 – Room 160, Unit 12 Wing

Shearwater, Sea King Club