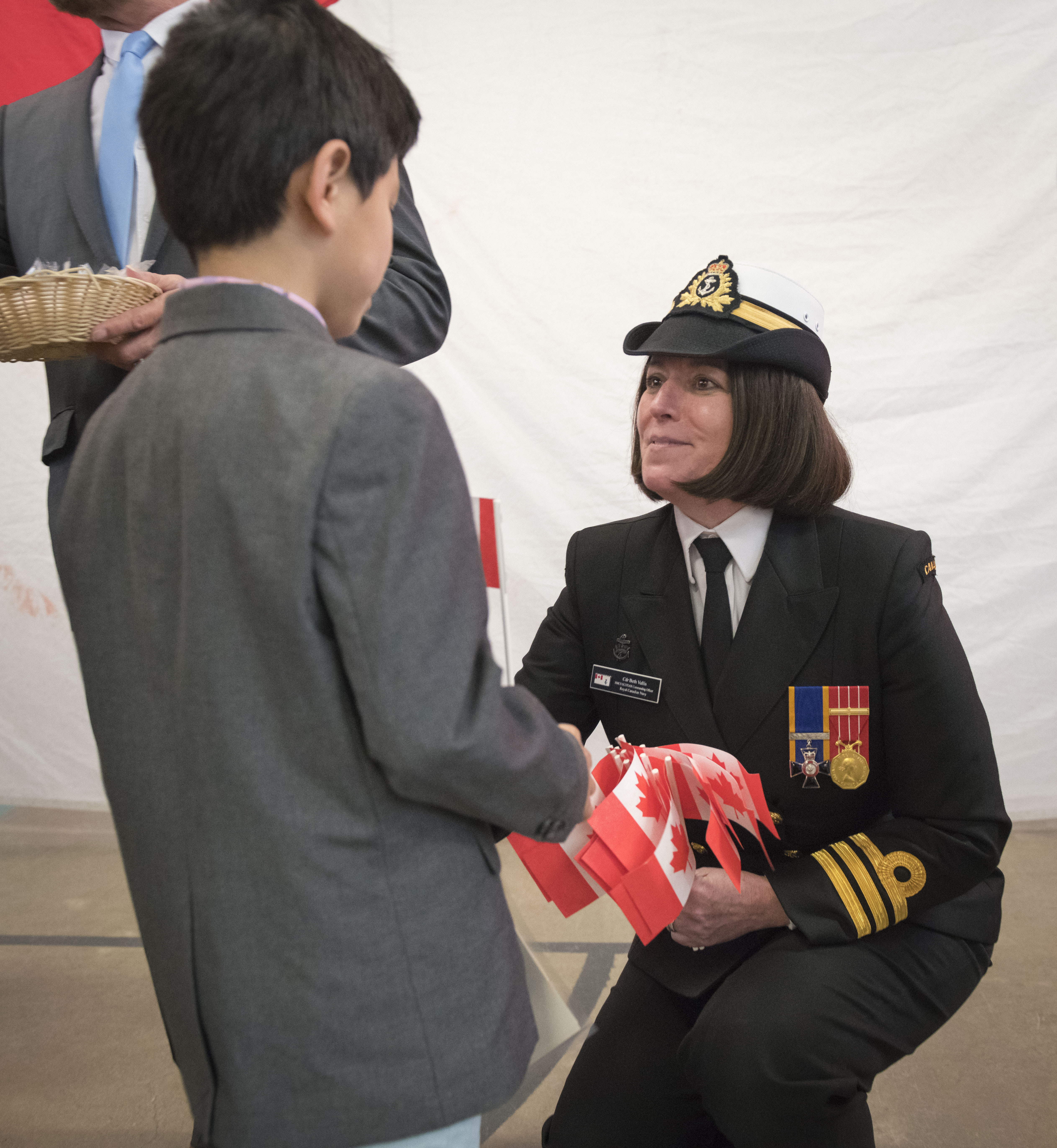 HMCS Scotian welcomes more than 200 new Canadians
By Paul Service,
MARLANT PA
A sea of more than 200 faces from 59 different countries greeted Cdr Beth Vallis as she took the podium in HMCS Scotian on May 27. Cdr Vallis had the distinct honour to welcome the new Canadians to their Oath of Citizenship ceremony. A giant Canadian flag, stretching from floor to ceiling, served as the backdrop.
The Oath of Citizenship ceremony was the final step for the newly minted Canadians in attendance. Attendees had all previously passed a citizenship test and an interview. Immigration, Refugees and Citizenship Canada organized the event.
"This is your Royal Canadian Navy, A navy that is diverse, inclusive, agile, and a Royal Canadian Navy that will now serve all of you as Canadians" shared Cdr Vallis, before continuing "Canadian citizenship is a choice. You have all worked very hard for this day and have chosen to take this oath. I am deeply honoured to play a small part in today's proceedings.  This is a proud moment for all of you and it is a pleasure to host you on the day you all officially become Canada Citizens."
The ceremony concluded with the singing of O Canada, which was led by children of those that had taken the oath.