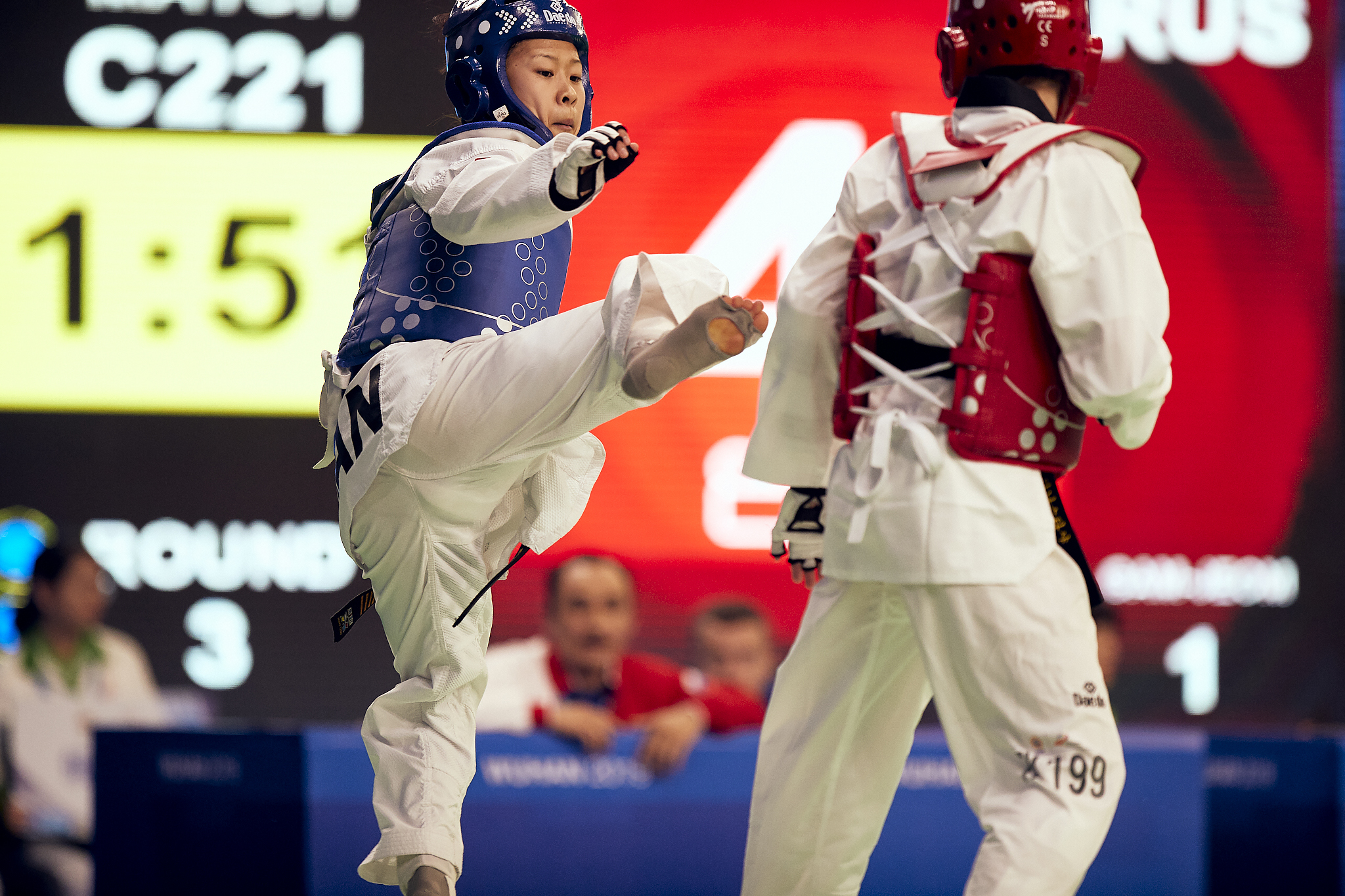 CISM athletes bring home six medals from Military World Games
By Trident Staff,
Canada's CISM athletes have returned from ten days in Wuhan, China participating in the 7th Military World Games from October 18 to 27. The CAF sent 172 athletes, coaches and supporting staff to the event, with participation in nine different sporting events.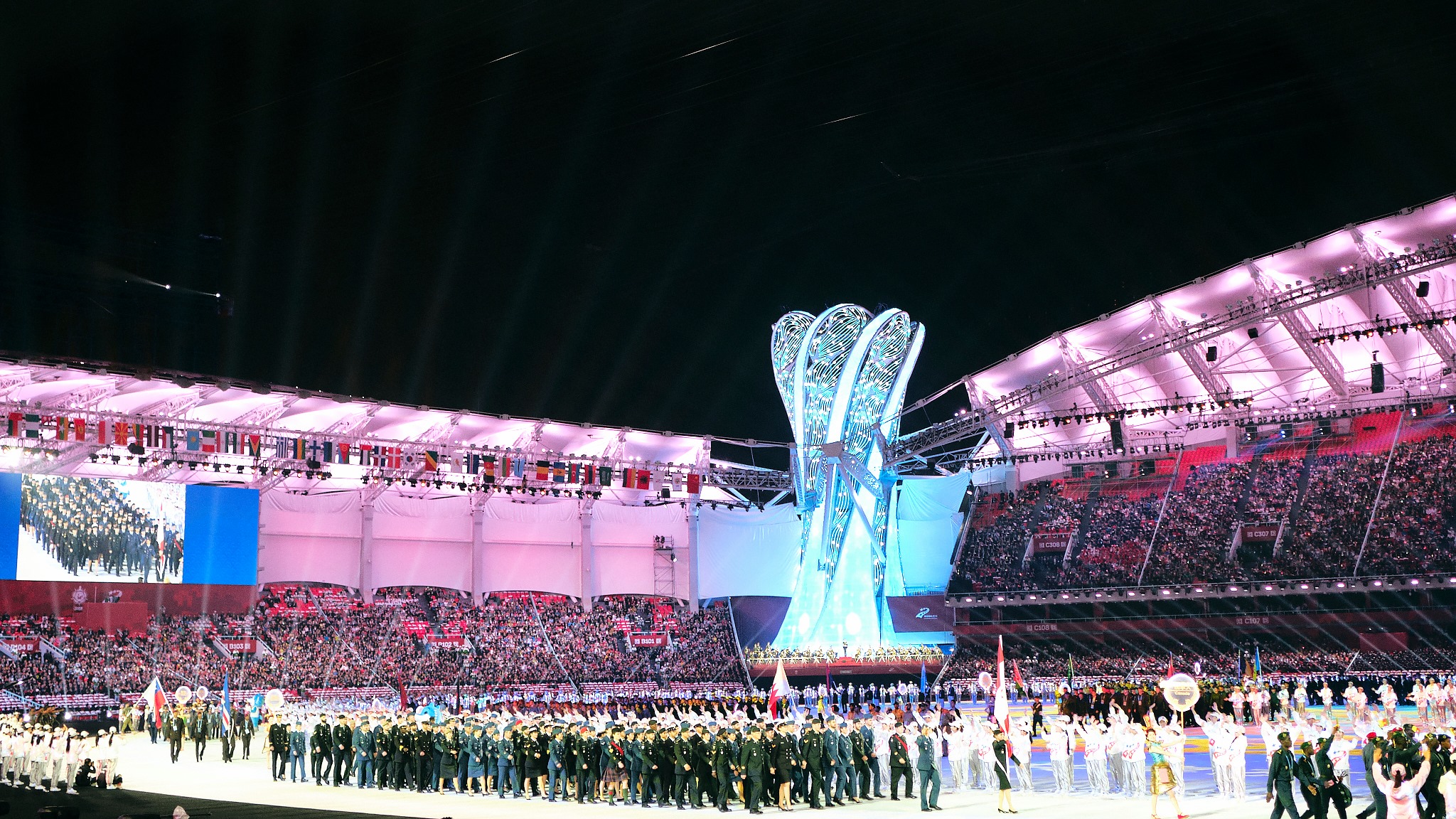 Team Canada's strong results included an impressive six medal wins. In the triathlon event, MCpl Alexandre Boule of 5CDSB Gagetown won gold with a time of 1:57:10 in the Seniors Men Individual division, while he teamed up with Maj David Simpkin and Capt Lesley Quinlan for another gold medal in the Seniors Mixed Team event with a time of 4:10:05. Capt Quinlan also won a medal of her own, securing the silver in Seniors Women Individual with a 2:11:02 finishing time.
The CAF's additional three medals came from the Taekwondo event, with 2018 Military World Champion AB Yvette Yong taking silver after falling to China's Wu Jiayi in the -46kg finals. Cpl Jordan Stewart of 32 Svc Bn in Toronto (-87kg) and Pte Ashley Kraayeveld of 25 Fd Amb in Toronto (-62kg) each won bronze medals in their division.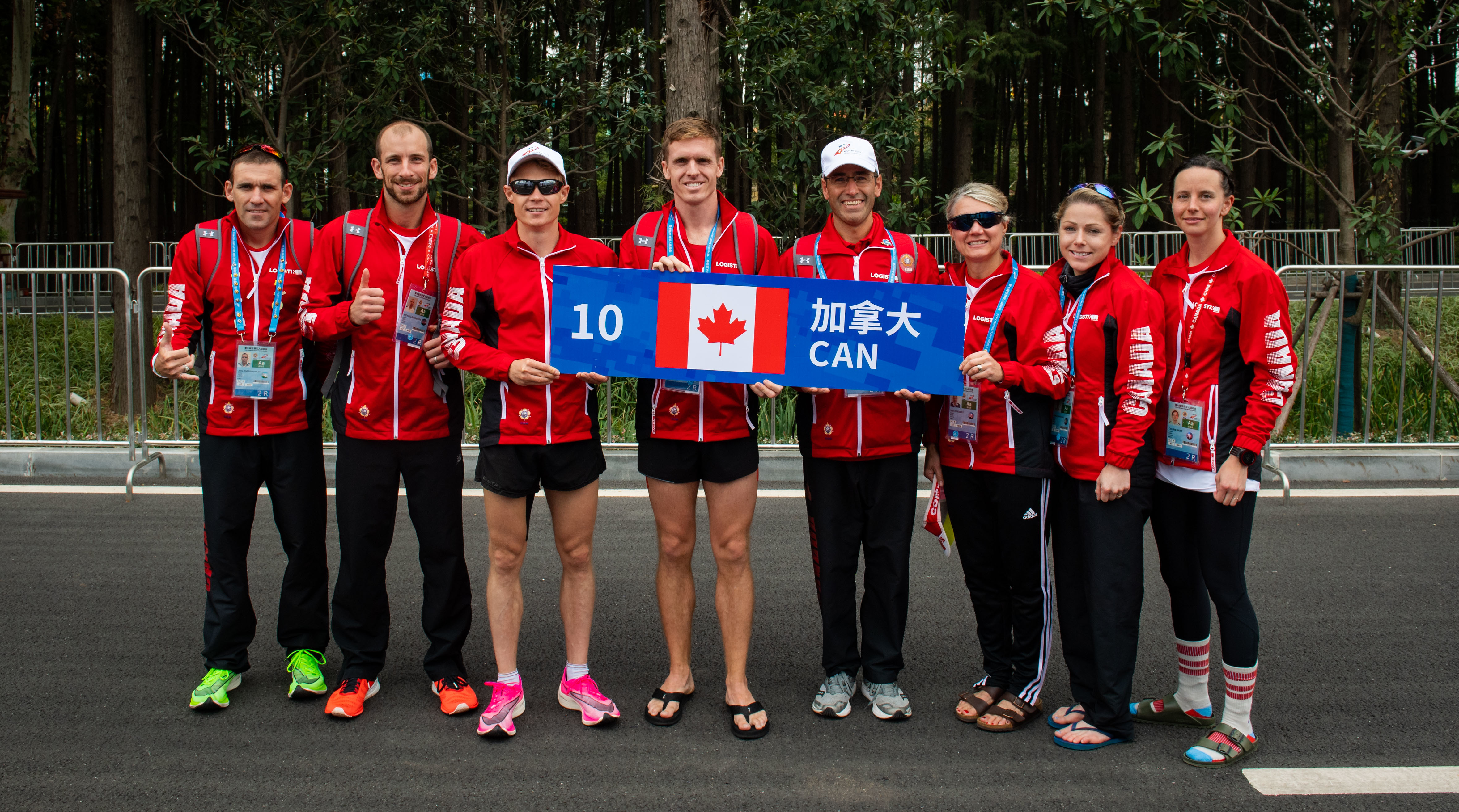 The national team also included local RCN members from the Halifax area and Atlantic region, including MS Mark Brown of HMCS Shawinigan, OS Sarah Mason of HMCS Scotian and Lt(N) Michael Bergeron of HMCS Queen Charlotte, who were in China as part of the eight-person CISM Running team. OS Mason ran the 5000 metre event with a time of 19:54.07, while MS Brown and Lt(N) Bergeron each competed in the marathon, with times of 2:32:34 and 2:50:55, respectively.
Lt(N) Olivia Clarke, an NWO posted to HMCS Fredericton, travelled to China with the CISM Women's Volleyball team; the squad didn't win any medals, but still found success with victories over Team USA and the Netherlands. The team lost matches against China and against the Brazilians, who went on to take the gold medal.
The full list of events with Canadian participants includes the aforementioned Taekwondo, Triathlon, Track&Field, and Men's and Women's Volleyball, along with Women's Basketball, Men's Soccer, Golf and Fencing. Congratulations to all CAF members who participated.