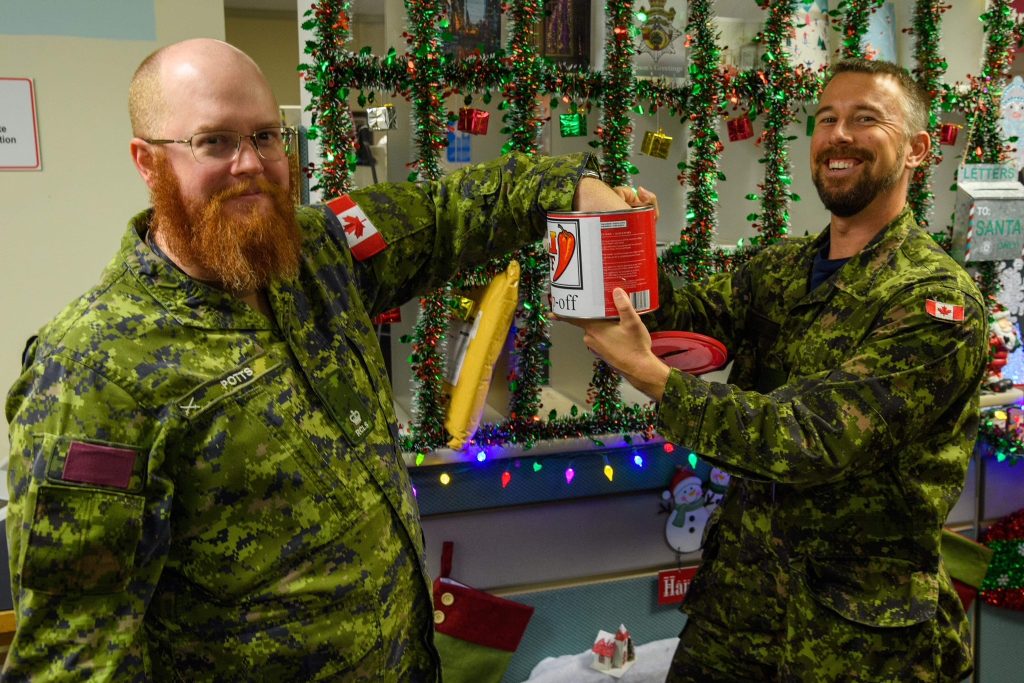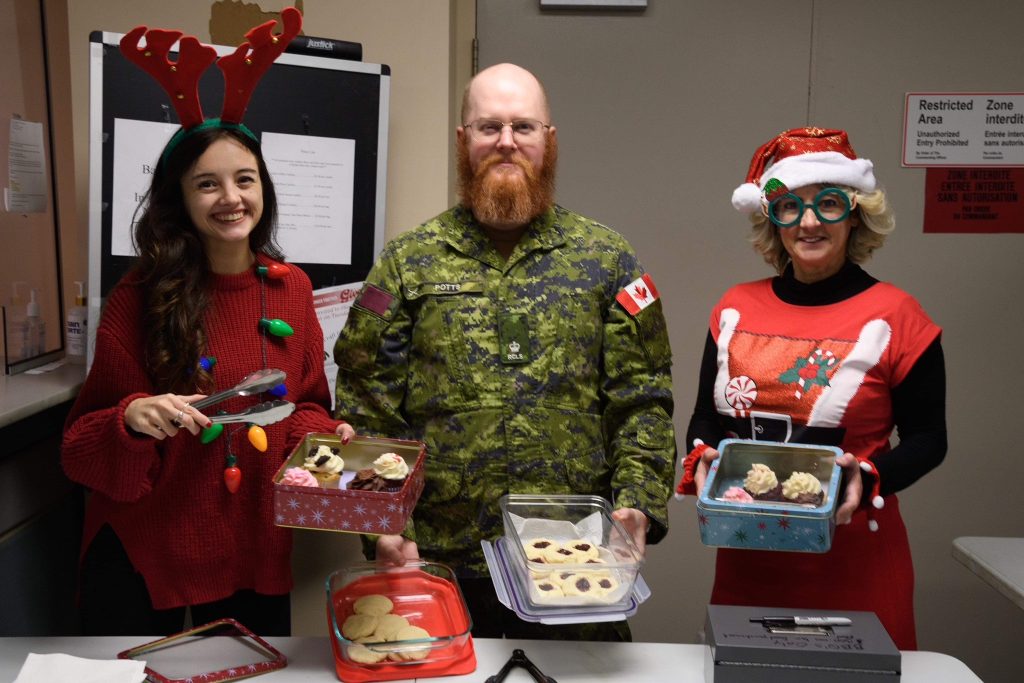 Charity Starts at Home
By Capt Michelle Noseworthy,
5th Canadian Division PAO
If you visit 5th Canadian Division Headquarters during the holiday season, you may be greeted by some strange sights. You may see the Grinch walking around, or soldiers working at their desks dressed as Tarzan or Mickey Mouse. Cubicles could be decorated as haunted houses, or bedazzled with Christmas garland. Do not be alarmed, I assure you it is for a good cause. These soldiers have paid to take part in these fun opportunities to dress up for Halloween, or enter Christmas cubicle decorating contests to raise money for the National Defence Workplace Charitable Campaign (NDWCC).
"We collectively show great generosity each year, helping to ensure the GCWCC remains the most successful workplace fundraising campaign in the country with 29 Million dollars raised in 2021," said Dr. Jaspinder Komal, the current NDWCC champion. "Last year, contributions from DND totaled $2.5 million. I know the past year was difficult, but for the most part Defence Team members have continued to support their communities as volunteers."
For over 50 years, the Defence team has supported the government of Canada's initiative to raise money for the United Way and other worthy charities across Canada through the NDWCC. Last year, thanks to our donors and the amazing efforts by volunteers behind the scenes, the Defence Team raised more than $2.5 million for our registered charity partners. Every dollar helps to make a difference, and every donation is an opportunity to make a real and positive change in our communities.
Per Dr. Komal: "This year's NDWCC slogan is 'Stronger Together'. The slogan was chosen with the theme of inclusivity and the sentiment of togetherness. A great reminder that, despite the hardships of the past year, the community ties that bind us, remain in place."
And why not make the fundraising fun and interesting? Each unit within our division finds their own way to have a good time with their fundraising. From collecting perishable food items to bake sales, or 50/50 ticket raffles, the soldiers from 5th Canadian Division enjoy working together to help support our communities and prove that charity really does begin at home.