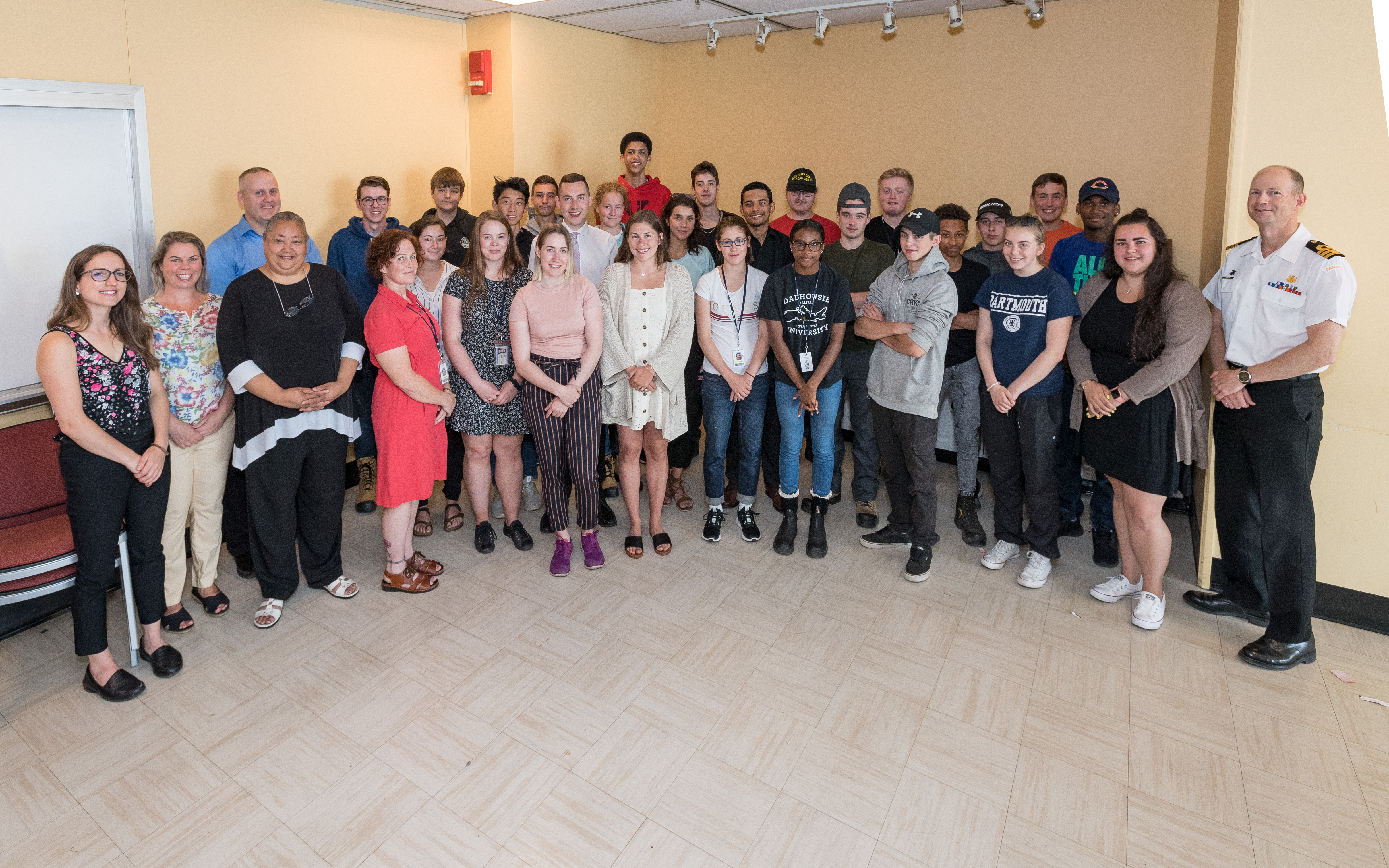 Welcome students, to the Defence Team Halifax
By Colleen MacKinnon,
Learning and Performance Management Specialist, Atlantic Learning and Career Centres, DND
The Learning and Career Centre hosted two Student Orientation to the DND Workshops on June 26 at the Piers Military Community Centre in Windsor Park, and July 16 at D200, FMF Cape Scott. We delivered this training session to many of the 89 students working in and around CFB Halifax this summer, with 54 students attending one of the dates. Many others have attended alternative Student Orientation events at Canada School of Public Service or internal training sessions delivered by their Units. The students are a very diverse group, ranging from high school to graduate students involved in the Federal Student Work Experience Program and Post-secondary Co-op Education and Internship programs.
This informal information session was an opportunity to formally welcome the students to our integrated Military-Civilian Team, and so we had speakers from both branches discuss the important role that Civilians play in supporting Military Operations at home and around the world. They were welcomed by RAdm Baines, Commander JTFA and MARLANT; Capt(N) Lafrance, MARLANT Chief of Staff; Cdr Jason Lawton, Deputy Commanding Officer, Fleet Maintenance Facility Cape Scott; and Patrick Hunt, Manager of National Staffing Operations for ADM HR-CIv.
In addition, students learned about part-time employment opportunities in the Reserves, and the training, experience, and leadership opportunities that they could develop on the weekends while they continue to study. Students also learned about the importance of building a professional network during their summer employment, and maintaining that network throughout the school. Staffing experts de-mystified the Public Service Staffing process and informed students about how to find opportunities, how to apply, and what to expect. They also heard from former students who were lucky enough to turn their student experience into an indeterminate position with our Team.
We hope that our students will continue to learn about the range of job possibilities across the Defence Team and bring their talent to our Team in order to support the Initiatives of Strong, Secured, Engaged.