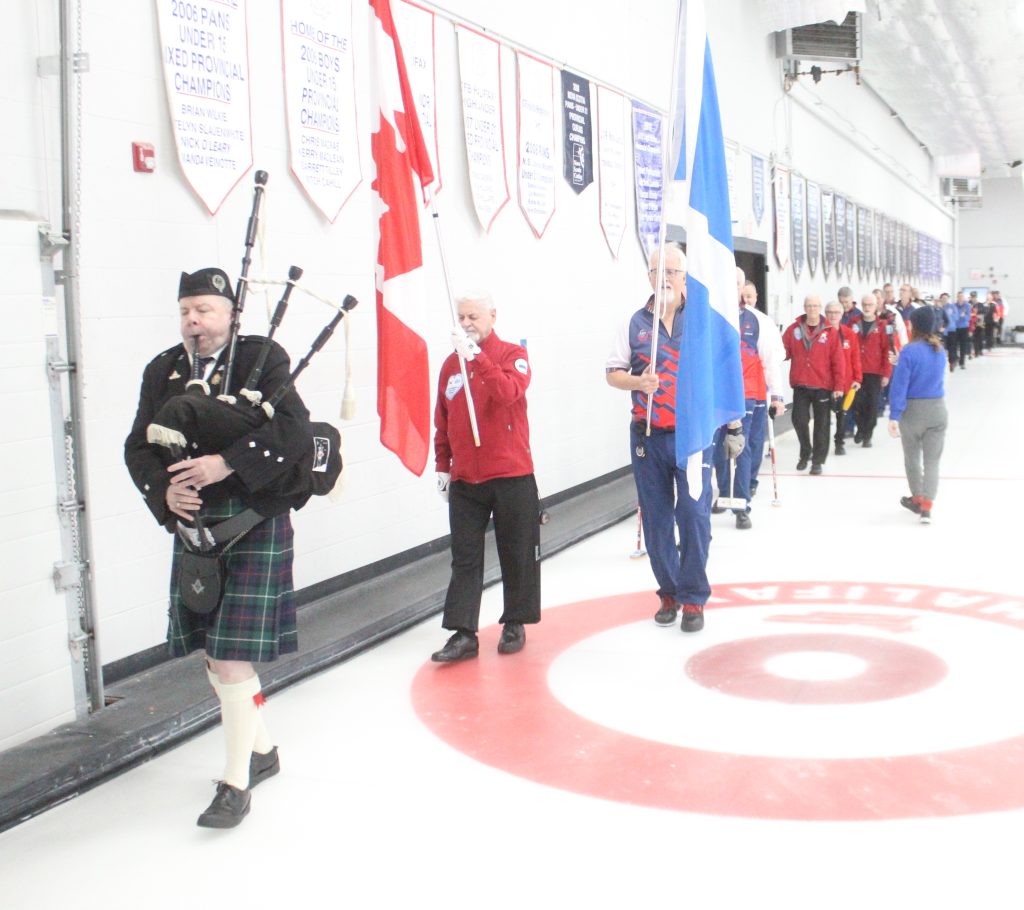 CFB Halifax Curling Club hosts historic Strathcona Cup
By Ryan Melanson,
Trident Staff
The oldest running international bonspiel in the world recently made a stop in Halifax, with the CFB Halifax Curling Club serving as host for participants in the Strathcona Cup on January 18.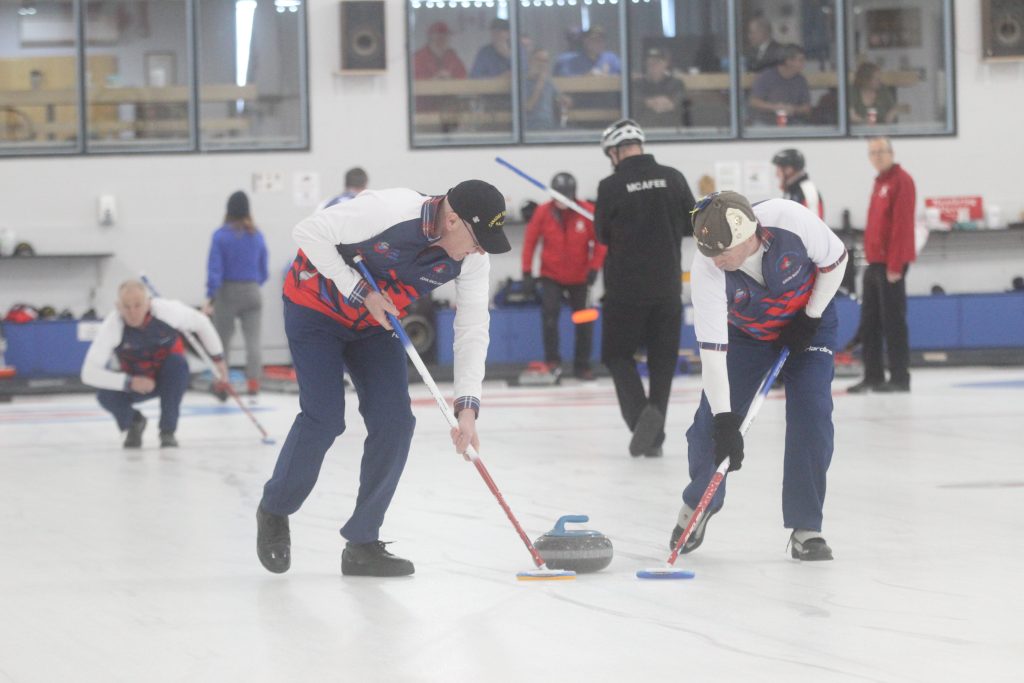 The friendly competition between Canadian and Scottish curlers has taken place every 3-5 years since 1903, and hosting duties alternate on each occasion. The previous 2018 edition saw Canadian curlers travel to Scotland, and this year, the Canadian teams welcomed 60 Scottish "tourists" for the event.
The full Scottish group is broken down into smaller East, West, and Central cohorts of 20 curlers each, and the teams have been traveling to various curling clubs across Canada since January 11.
Commander Nick Buxton, President of the CFB Halifax Curling Club, said the venue being chosen as a stop for the prestigious tour speaks to the quality of the facility and its reputation among local curlers. While the Strathcona Cup is a civilian event, a number of former military members were on the ice competing against the Scots.

"Our CFB Halifax Curling Club is unique in that it serves our military members, but also the wider community, so this is a great way to contribute to local curling and also to showcase the club. We're honoured to be part of it."
The three legs of the tour will play more than 350 games, with the winners decided from the total accumulated points. The Canadians are hoping for a repeat win after hoisting the titular cup in Edinburgh in 2018, though the Scottish teams had the better day at the CFB Halifax club, scoring 25 points to 23 over four games.
Military curling

Military curlers are welcome at the base club anytime, and there are plenty of opportunities for both new and experienced curlers. Cdr Buxton said a goal as club president has been to increase military participation in curling, and he encourages units to get in touch to set up their own bonspiels, which can be a great low-cost team-building activity. The club also has frequent drop-in and learn-to-curl events.
"I try to spread the word about the club and support it whenever I can – the more people who are aware of us and the opportunities that exist to come curl, the better we can keep the club thriving into the future," Cdr Buxton said. Contact the club at 902-455-1444 or visit https://cfbhalifaxcurling.com for more information.