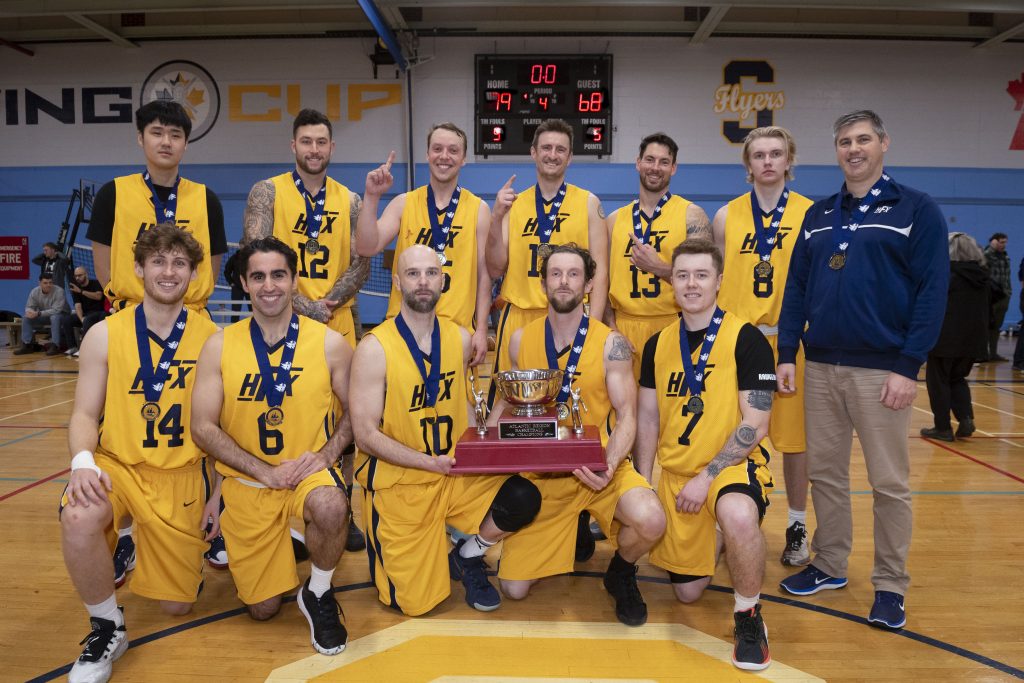 CFB Halifax back to winning ways at CAF Basketball regionals
By Ryan Melanson,
Trident Staff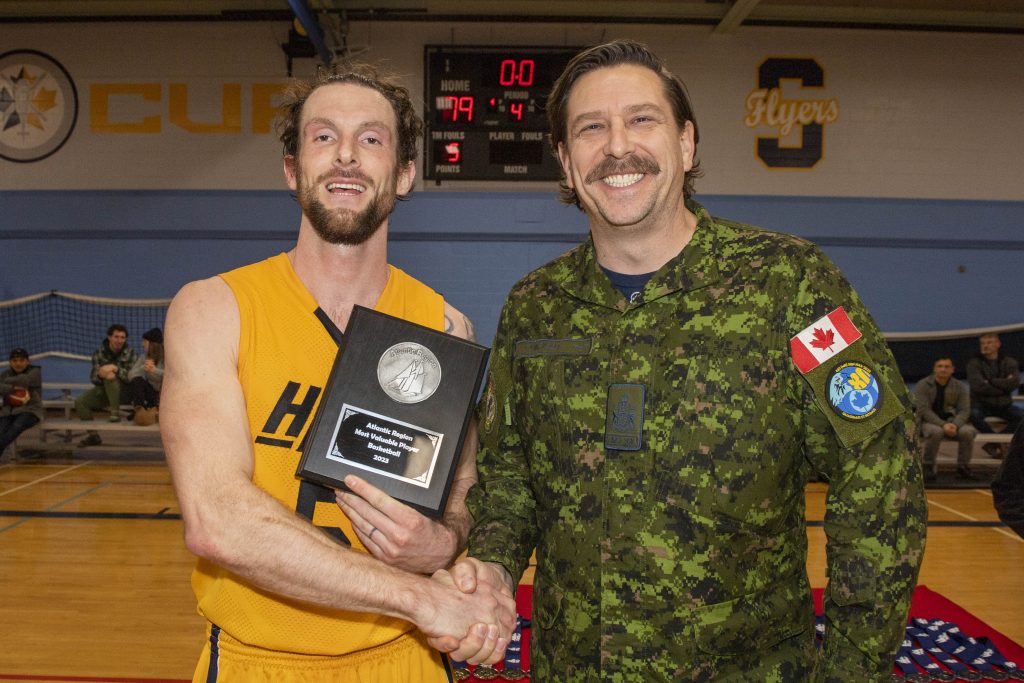 After nearly three years of waiting, the CFB Halifax men's basketball team has finally retaken the title of CAF Atlantic Region Basketball champions. The Mariners took down teams from 12 Wing Shearwater, 14 Wing Greenwood, and their rivals from 5 CDSB Gagetown to win gold at the 2023 Regional Championship tournament, held from January 24-27 at the Shearwater Fitness and Sports Centre.
There was plenty of pressure on the Halifax squad to win gold after being defeated in the finals by Gagetown in 2020, the last time regionals were held. The loss broke an impressive 17-year gold streak for the team under coach Kevin Miller, a Fitness and Sports Coordinator with PSP Halifax.

Captain Nic Leger, Halifax's team captain and winner of five previous regional titles, said that pressure provided extra motivation, leading to a lossless record through the week. The Mariners claimed victories against Shearwater (66-24), Gagetown (73-59) and Greenwood (76-29) in the round robin, and again defeated Shearwater 74-37 in the semifinals.

"It was great to see everybody step and commit to their roles. We really came together as a group and everyone had a part to play," Capt Leger added.The championship game, once again against Gagetown, was far from a blowout. The visitors were up by 12 points at halftime before Halifax rallied in the third and fourth quarters, shutting down their opponents and ending with a 79-68 victory.
"They couldn't miss in the first half and their défense was causing us all kinds of problems," Capt Leger said. 
"It felt so good because our team stuck together, stayed positive, weathered the storm in the first half and then played suffocating team defense in the second half, forcing turnovers and getting us extra shots."
The Halifax team is now slated to represent the Atlantic region at the CAF National Basketball Championship later this year. The last time a national CAF basketball tournament was held was in 2019.
Post game medals and awards, including the MVP trophy to Capt Leger, were awarded by Chief Warrant Officer Jason Dunfield and Atlantic Region Sports Manager Jason Price, who shouted out all those who worked hard to make the week run smoothly after the long break between tournaments due to the COVID-19 pandemic.
"It's nice to have the tournament back and to see some fierce battles on the court. I'm just glad everybody was able to be here, and our staff did a great job putting the tournament together," Price said.