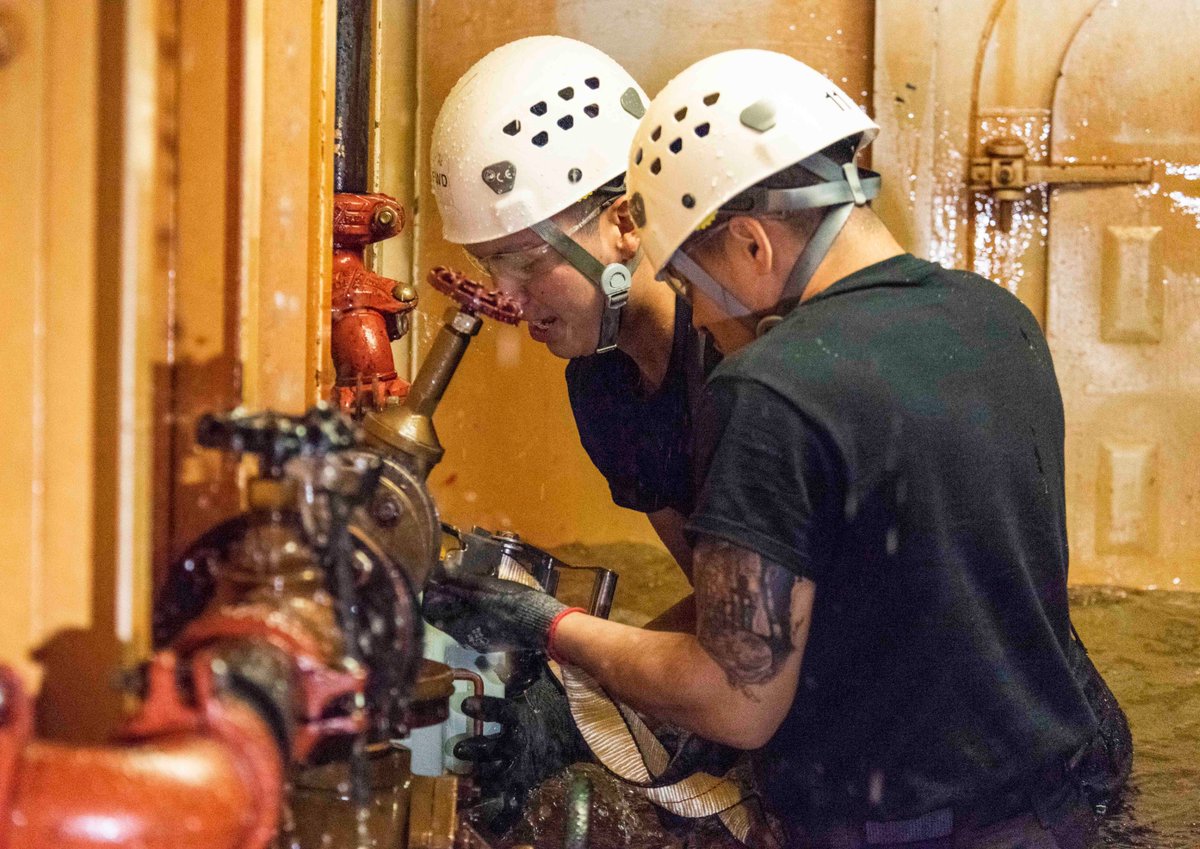 CFAEP offers a taste of different CAF careers
By Ryan Melanson,
Trident Staff
A group of 16 Indigenous youth from across the country have been in Halifax for the past three weeks getting a crash course in life as a member of the Canadian Armed Forces.
The Canadian Armed Forces Aboriginal Entry Program (CFAEP) is an intensive three week recruiting course for Indigenous Canadians that offers hands-on military experience in an open-ended way. It opens the path to joining the CAF in the Regular or Reserve Force upon completion, but it's not a requirement.
"The program is designed to give these Indigenous Canadians an opportunity to understand the different Canadian Armed Forces occupations available under all three elements," said PO2 Joe Dickie, an instructor with the program. In addition to the introduction to the CAF lifestyle through things like tours, exercises, drill, day sails and meeting with CAF members of various ranks and trades, the program also emphasizes the CAF"s push to be an inclusive employer. Instructors and mentors stress that individuals can lead a successful CAF career while embracing their Indigenous culture and identity.
"We want to have a diverse force that represents all Canadians and this is part of working toward that," PO2 Dickie said.
On May 10, the CFAEP participants visited Damage Control Training Facility (DCTF) Kootenay for an introduction to the way sailors fight floods at sea. The facility conducts crucial training that all sailors must complete before being trusted as a member of a ship's company, and the recruits entered the simulated flood tank to experience one aspect of that training.
Instructors said the group did a good job by following the instructions they were given, working together and staying calm as the water in the simulated ship space slowly rose up past their waists. They emerged from the tank soaking wet and tired from the exercise, but they were all smiles.
"The point isn't to make it easy," said Lt(N) Daniel Chamberlain, the acting Division Commander during the visit.
"If they come away feeling like they worked hard and accomplished something, that's what we want."
Participant Cassidy Carlson, from La Ronge,  Saskatchewan, said she wasn't afraid to get a little wet and deal with the frantic damage control scenario.
"It's intense. That's what we're here for," she said, adding that she enjoyed the hands-on parts of the CFAEP experience. She has a special interest in Army trades, and said the program's visit to 5 CDSB Gagetown, including artillery demonstrations, was also a highlight.
"The program has really opened things up and given me a better view of the different jobs I might be able to do. I'm interested in anything that involves serving and helping people."
The CFAEP participants finished up the program with a graduation ceremony on May 17. It's expected that some will continue on to Basic Military Qualification, while others will return to civilian life with a better understanding of opportunities available in the CAF. All who complete the program receive pay of $1,200 and a Certificate of Military Achievement.
Whatever comes next, Carlson said she's had an unforgettable experience, and made friendships with her peers and mentors that are sure to continue beyond the program.
"We've become like a family. We've grown so much closer than I thought we would in this short time."