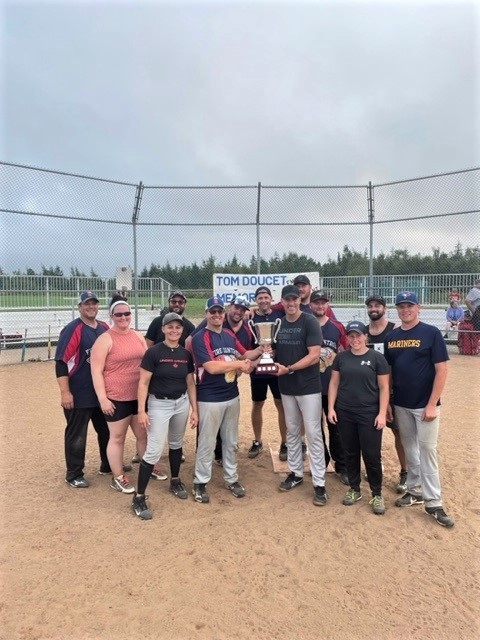 Cape Scott remembers colleagues at annual Softball tournament
By Gabrielle Brunette,
Fleet Maintenance Facility Cape Scott
The Fleet Maintenance Facility Cape Scott (FMFCS) Softball Tournament was created 16 years ago out of a strong desire to bring people in the workplace together – today, it has become a means to honour and remember the coworkers we have lost along the way. 
When Matt Power started working in the dockyards in 2005, he met a man named Tom Doucet. 
Tom started working at FMFCS at the same time as Matt, after 25 years working as a pressman at The Daily News. Tom spent most of his time at the printing press working nights, submerging large rolls of paper into ink, and ensuring the machines ran smoothly. 
Tom was a kind and candid man. "You always knew where you stood, which is good for a young man coming into the trades," Matt said. 
Working in the Metal Finishing shop together, the pair quickly became close friends.
After a few years at FMFCS, Matt teamed up with some coworkers and decided to start a softball tournament at FMFCS. Softball has always been an important part of Matt's life – he grew up playing the sport along with his wife of 23 years. 
"In junior high, my friends and I would take our pedal bikes up to the field so that we could throw rocks into the pond, and I could watch my girlfriend play ball," he said.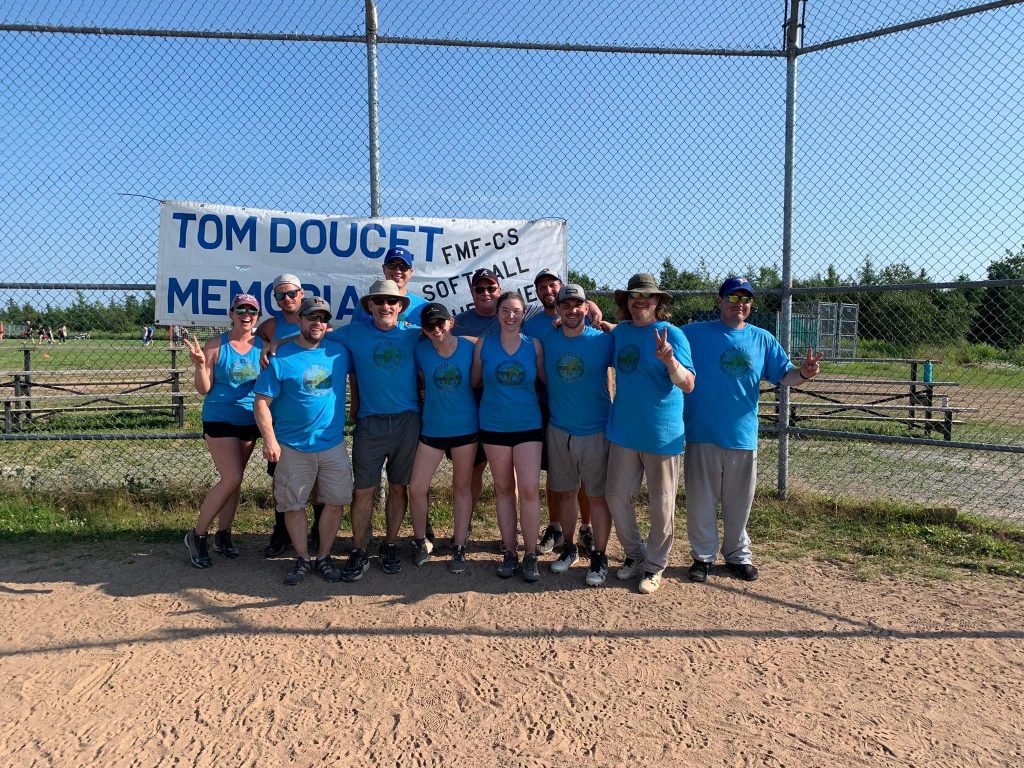 As a new employee Matt found it difficult to connect with people across the different trades and departments – the softball tournament became the perfect opportunity to build relationships in a casual environment. But when Tom was diagnosed with cancer in 2011 and passed away, the tournament became so much more.
"From that moment on, we started doing the softball tournament in his memory," Matt said. "There's no one better to name it after than him."
Matt has helped organize the tournament every year since.
Teams from across the facility come together to play over a weekend in the summer. This year, the tournament was held on September 10, with the Fire Control team winning the trophy. The day also includes a Home Run Derby which is held in honour of a team member who has passed away at FMFCS in the past year. Fifty percent of the Home Run Derby funds go directly to the family of the person it honours – this year they choose to pay tribute to John McDonald from the Plate Shop. 
Matt hopes to continue the tournament until he retires. 
"I have 17 years left in the dockyard and I'm hoping to do this tournament for those 17 years, honouring Tom's memory," he said.