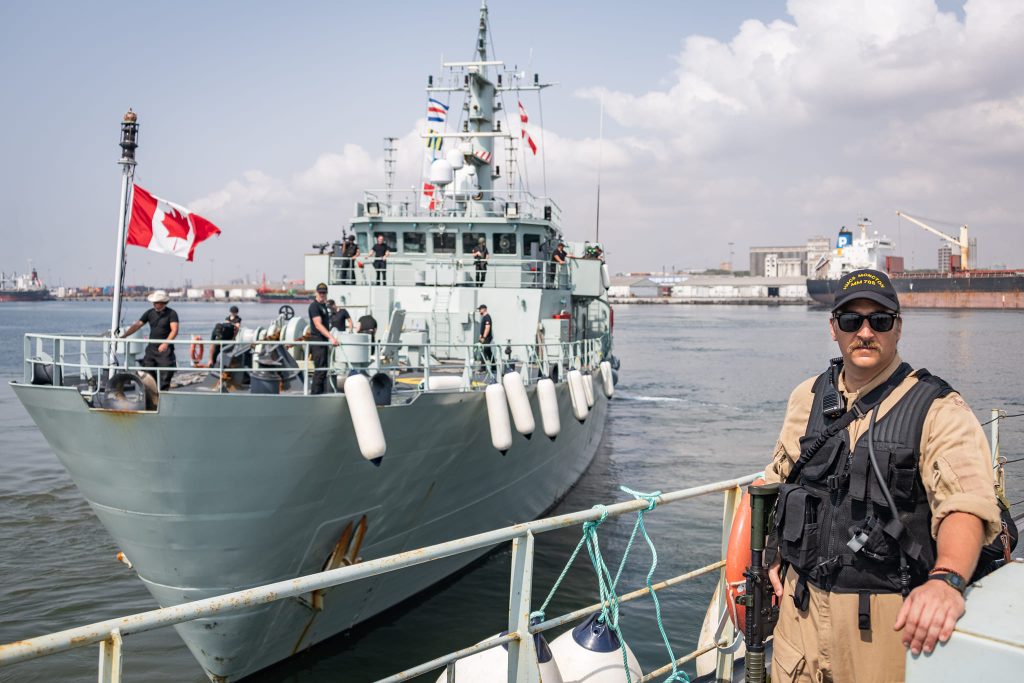 Canada deploys two Kingston-class ships to Haiti in response to the worsening security crisis
By DND,

On February 16,  the Government of Canada announced the deployment of two Royal Canadian Navy Kingston-class Vessels to Haiti in light of the worsening security crisis in the country. Canada is providing this assistance in response to Haiti's request for assistance as violence continues to escalate in the country.
His Majesty's Canadian Ships (HMCS) Glace Bay and Moncton, with a combined company of over 90 Royal Canadian Navy sailors, will conduct presence patrols in and around Haitian waters in the coming weeks, focusing on the waters in the vicinity of Port-au-Prince.
The deployment to the region will contribute to Canada's maritime situational awareness and will seek to bolster efforts to establish and maintain peace and security for the people of Haiti.
The Kingston-class Maritime Coastal Defence Vessels (MCDVs) are multi-role vessels with a primary mission of coastal surveillance and patrol.
HMCS Glace Bay and Moncton have been deployed since mid-January on Operation Projection in West Africa, building security relationships and capacity with nations in the Gulf of Guinea.  They are expected to arrive in Haitian waters in the coming weeks and remain in the region for a number of weeks.
Security assistance is one of four pillars of Canada's whole of government response to the crisis in Haiti, which also includes diplomacy, sanctions, and humanitarian and development assistance.
The Canadian Armed Forces will also deliver to Haiti an additional three Mine-Resistant Ambush Protected (MRAP) armoured vehicles purchased by the Haitian government. These vehicles will support the Haitian National Police's efforts to combat gang violence. This will be the third such delivery in less than six months.
Earlier this month, a Royal Canadian Air Force (RCAF) CP-140 Aurora long-range patrol aircraft conducted two overflights also in support of Canada's efforts to disrupt the activities of gangs in Haiti. This Canadian patrol aircraft provided intelligence, surveillance, and reconnaissance capability to bolster efforts to establish and maintain peace and security for the people of Haiti.