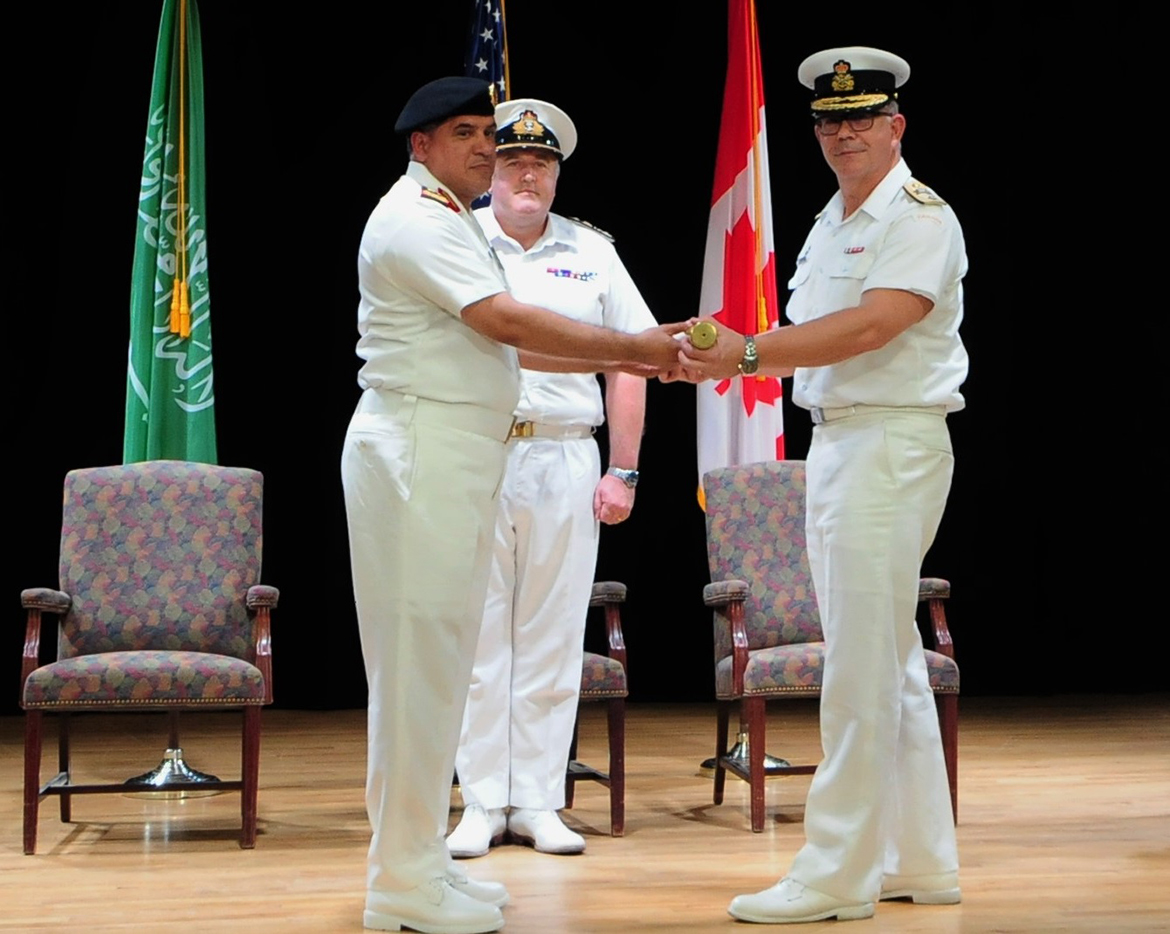 Canada assumes command of multinational naval task force
By RCN
Cmdre Darren Garnier of the CAF officially assumed command of Combined Task Force (CTF) 150 on December 6, 2018 during a change of command ceremony held at Combined Maritime Forces (CMF) Headquarters in Manama, Bahrain.
Through maritime security operations, regional engagements and capacity building, CTF 150 works to deter and deny terrorist organizations from using the high seas for smuggling weapons, illicit cargo and narcotics while ensuring the safe passage of merchant ships in some of the busiest shipping lanes in the world.
Gen Jonathan H. Vance, Chief of the Defence Staff expressed his support and confidence in Cmdre Garnier's ability to fulfill the requirements of this command.
"I'm extremely proud of our commitment to counter-terrorism through enhanced maritime security in the Middle East, which ultimately makes us safer at home" said General Vance.
"This is another example of Canada's strong military leadership on the world stage, and I have the utmost confidence in Cmdre Garnier's ability to command this task force with the highest levels of excellence for which Canadian military leaders are well-known."
The Canadian command contingent consists of 29 CAF military personnel and one Department of National Defence civilian employee. They will join over 100 coalition members currently supporting the CMF.
The command contingent will be supported by personnel of the Royal Australian Navy. The combined nature of this team demonstrates the close relationship between Australia and Canada.
"On behalf of Canada and the entire incoming CTF 150 staff, I am honoured to assume command of CTF 150 and I can assure you that our joint Canadian and Australian Task Group has worked extremely hard to prepare for this important counter-terrorism mission," said incoming Commander Commodore Garnier.
"This deployment is a team effort and we will engage tirelessly to enhance regional cooperation and coalition interoperability, while helping to ensure maritime security and the free-flow of international trade and commerce in some of the world's busiest and most challenging waterways."