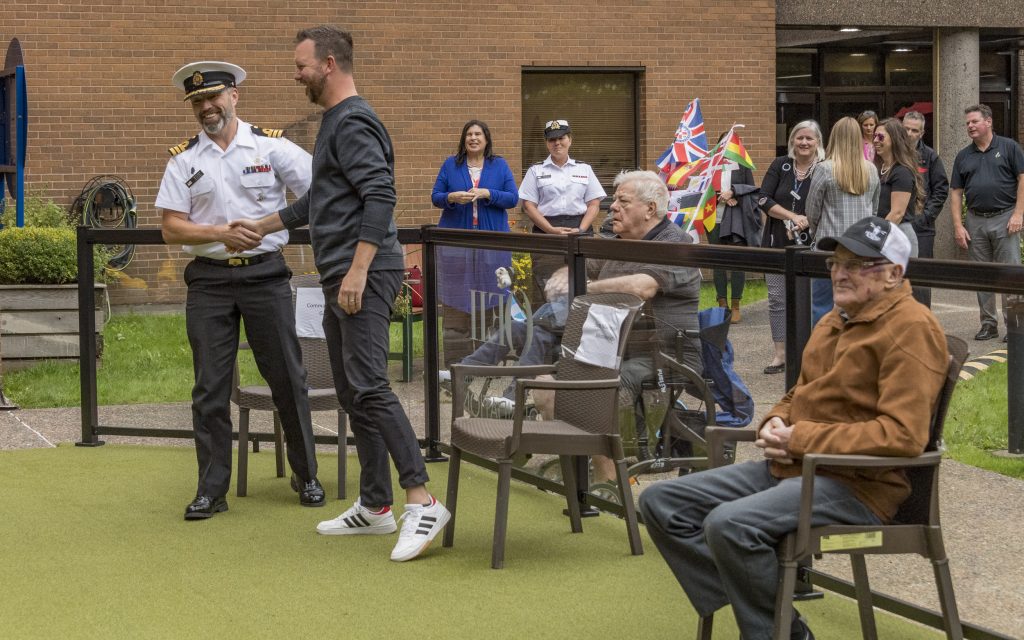 Camp Hill thanks Mooseheads and CFB Halifax as new activity pad unveiled
By Ryan Melanson,
Trident staff
The residents at Camp Hill Veterans' Memorial Building are always a friendly and welcoming group, but be warned – they take their bocce games very seriously.
Some special guests from CFB Halfax and the Halifax Mooseheads organization found that out first-hand on September 20, when they joined in on a game of bocce ball to mark the opening of Camp Hill's new outdoor activity pad.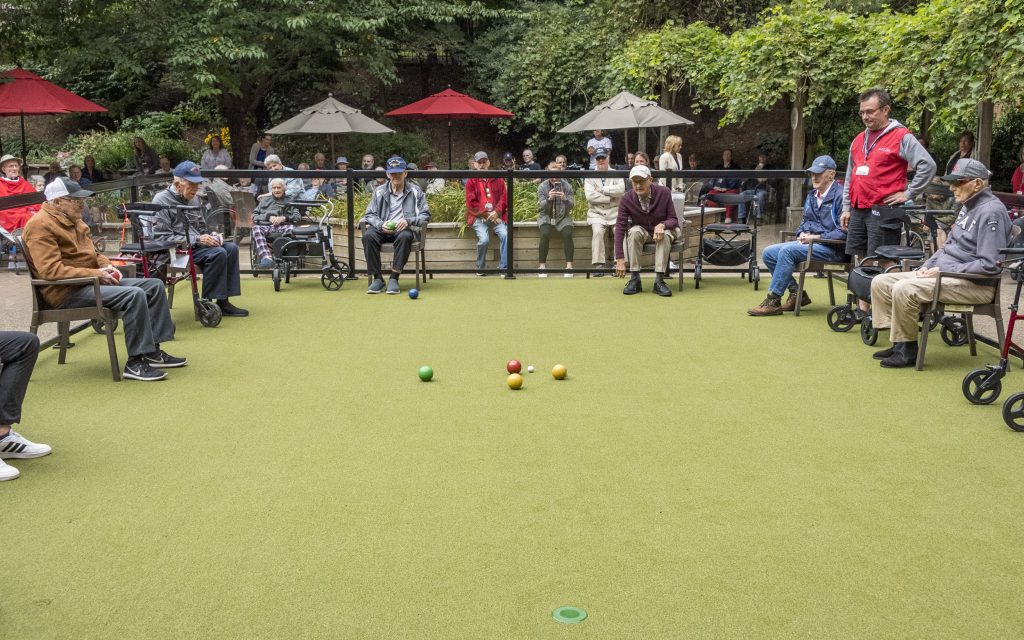 A fresh addition to the popular Veterans' Memorial Garden just outside the building, the activity pad adds new recreation opportunities for the veterans who call Camp Hill home, with games like bocce ball no longer confined to indoor spaces.
"It's wheelchair accessible, so this is going to allow us to play outdoor games and have a little bit more physical activity outside, which is great. It opens up options for us," said Heather White, Camp Hill's Director of Veterans' Services.
Funds raised for the project came largely from the generous support of Halifax Mooseheads fans, through the raffle and auction of limited edition Mooseheads jerseys following the team's annual DND Appreciation Night. Each year, designers with Personnel Support Programs (PSP) at CFB Halifax assist in the development of special Canadian Armed Forces (CAF) themed Moosehead jerseys for the occasion, and local CAF members volunteer their time to sell raffle tickets for a chance to take home a game-worn jersey. The partnership between the Mooseheads and the Canadian Armed Forces has been ongoing since 2008.
"The proceeds from DND Appreciation Night have made many projects possible. I can't stress enough how grateful we are for that support from the Mooseheads and the Mooseheads fans," White added.
Money has also gone toward general upkeep and maintenance for the Memorial Garden, which is described as an outdoor sanctuary for Camp Hill residents, as well as a spot to commemorate and honour the service of all Canadian military members.
"The base has been an active partner on this with the Halifax Mooseheads, we've been involved in multiple endeavors, and since the inception of the jersey auctions, we've raised over $242,000, directly contributing to Camp Hill and to the QE2 Foundation," said Commander (Cdr) Chris Gabriel, Commanding Officer of CFB Halifax Base Logistics, who represented the base and helped cut the ribbon to officially unveil the activity pad.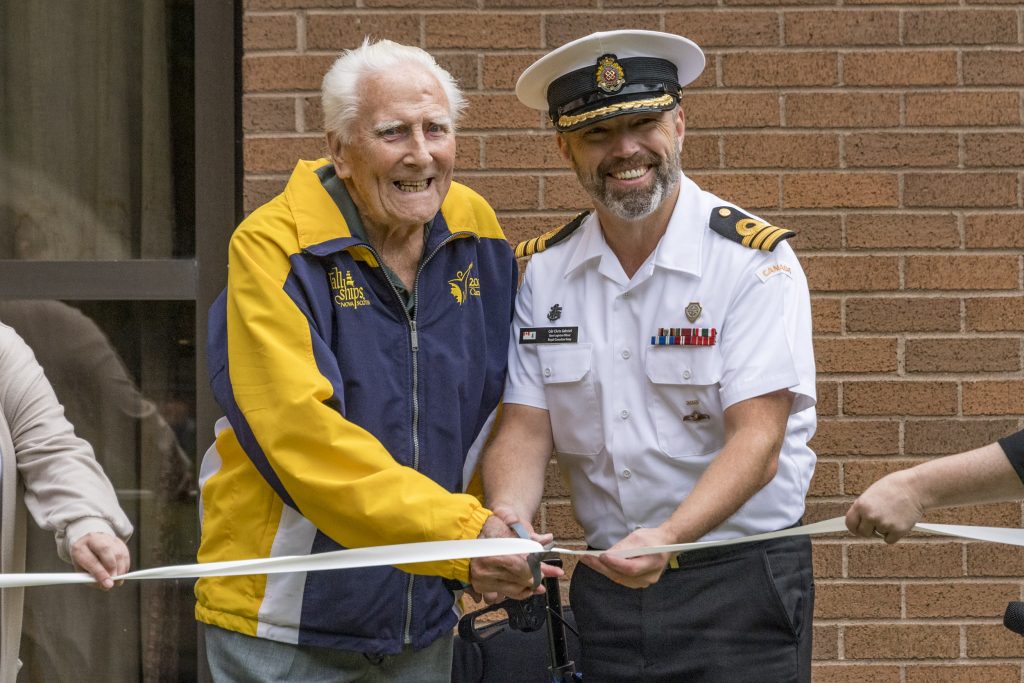 Cdr Gabriel and the Mooseheads' Scott MacIntosh joined a number of Camp Hill veterans for the first official bocce games on the new pad, before opening it up to other residents and guests. The afternoon also featured live music and refreshments, as guests were invited to mingle with residents and explore the outdoor space.
"This has really been a dream of ours for many years to have this activity pad completed, and we're so happy to see everyone enjoying it today," added Missy Sonier, Corporate Services Manager with Personnel Support Programs (PSP) at CFB Halifax, who has been a key figure in organizing the annual DND Appreciation Night games and forging the connection between the base and the Halifax Mooseheads.
All involved made it clear that completion of this project does not mean the end of the DND Appreciation Night partnership, which is set to continue for years to come in support of Camp Hill. This season's game will take place on Saturday, January 20, 2024, when the Mooseheads take on the Chicoutimi Saguenéens. Stay tuned for more information and to purchase tickets.