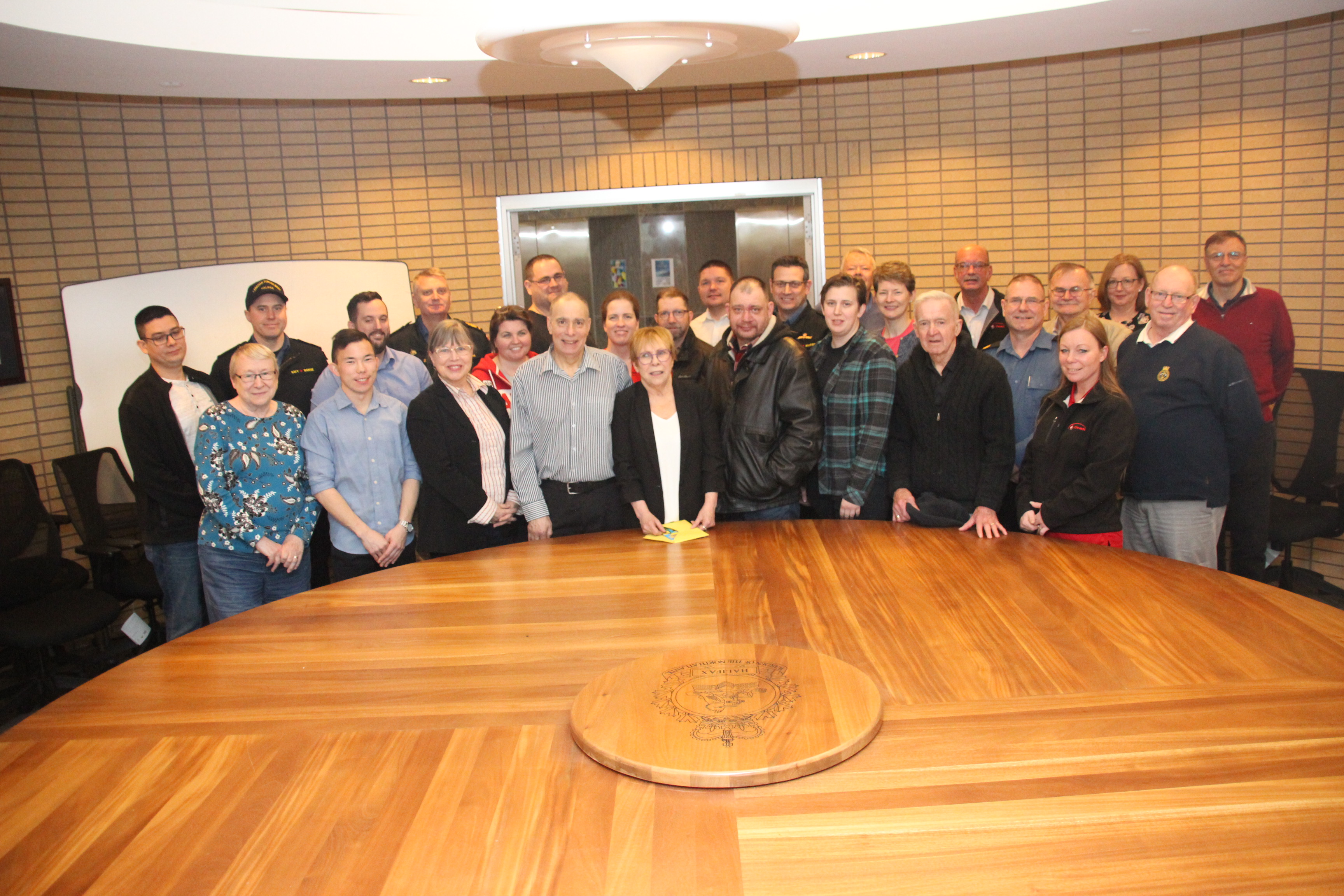 A Legend Retires after 43 Years
By CPO2 Dave Skinner,
Staff Officer, PCC Atlantic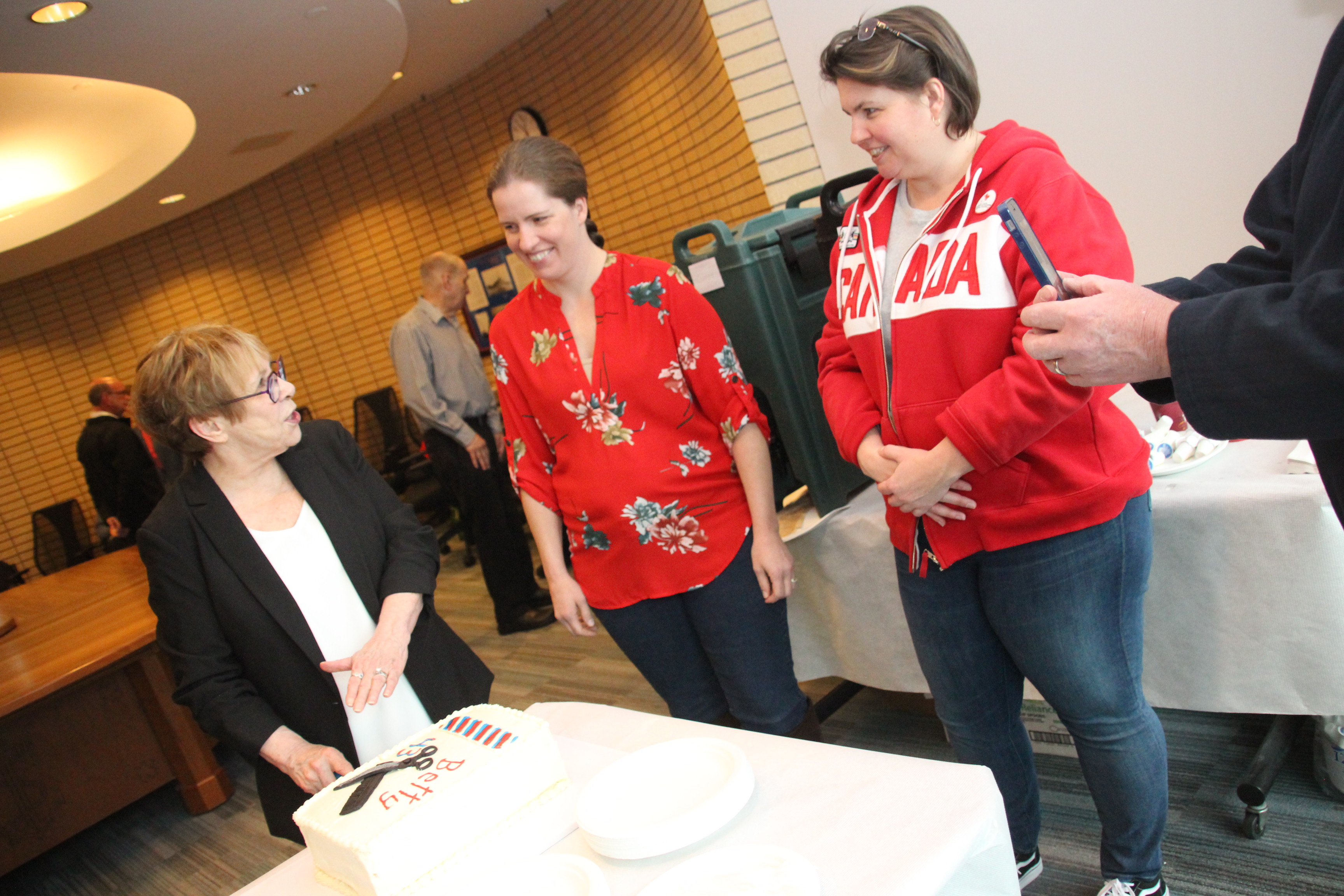 On March 29, 2019, Sandra Elizabeth Croney, better known as Betty, hung up her apron and clippers and closed shop for the last time after almost 43 years as the well-known A-Block Barber.
Originally from Halifax, Betty grew up in the north end, attended Queen Elizabeth High School, and went on to graduate from the Nova Scotia Institute of Technology (now NSCC on Leeds Street). Betty started cutting hair at Shannon Park on April 21, 1976 and immediately realized that she had a deep connection with her customers.  After only a brief time at Shannon Park, Betty moved to the Halifax side, and relocated her shop in the corner of Atlantic Block where she remained for the next four decades until the demise of A-Block in 2017.
A visit to get a haircut at Betty's shop was an experience all of its own – from her cheery smile as she told you to "scoot your bones down" so she could reach the top of your head, to the discussions of CFB Halifax dress policy, politics and the latest rumours circulating around the base. As you reached to pay, you were sure to catch the beginnings of her next client's conversation starting up, or just continuing from the conversation you thought was ending while you flashed up the vacuum cleaner to do a once-over on your uniform.
The A-Block Barber shop hours varied throughout the year as Betty would always be vigilant of Base Change of Command ceremonies (and even invited as a guest), course graduations and any event that required smart looking soldiers, sailors and airmen.  Betty was well known for being open at 5:30 a.m. and ready to serve her first customer as soon as they darkened her doorway.     
I visited Betty many times in the shop over the years, as a junior ranks member in the early 90s when it was usually a certain Chief that recommended I stop in and mention his name to get the Chief's special, and lately as an aging sailor sometimes just to say hello and feel the nostalgia of such great times not forgotten.
Throughout the years, Betty was always a supporter of the Chaplain services and made regular donations to the fund.
Betty, you are certainly going to be missed by the extended family you've been a part of for so many years. Fair winds and following seas, and thank you for the memories!