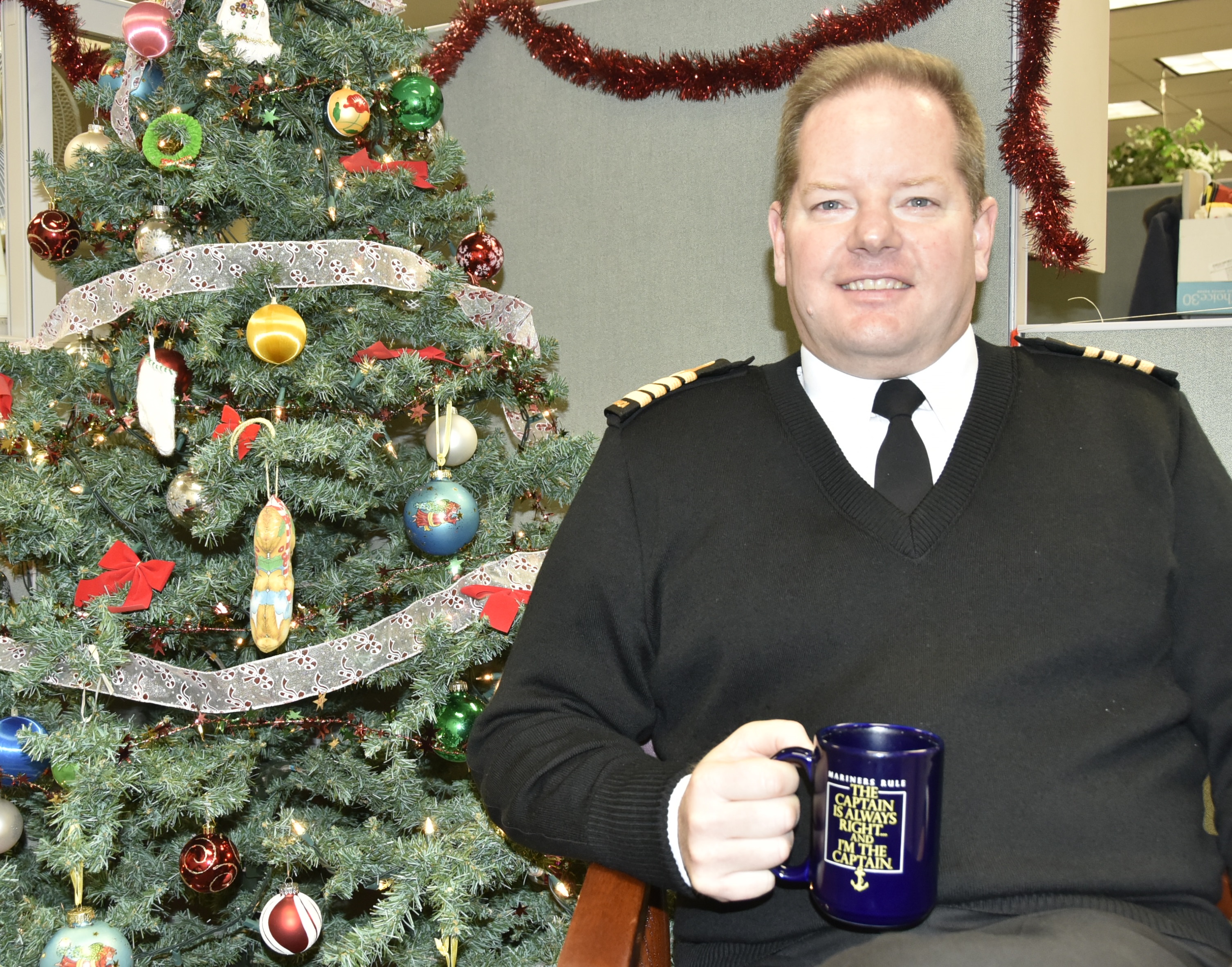 Base Commander's Holiday Message
By Capt(N) David Mazur,
CFB Halifax Base Commander
Greetings, CFB Halifax.
Looking at my calendar, it's hard to believe that we're already entering into the holiday leave period. It seems like only yesterday that I took the post as Base Commander on a hot summer day inside the Stadacona Fitness, Sports and Recreation Centre (STADPLEX). Thanks to the Base team and all within the Formation for taking the time to get me up to speed and for showing me the important aspects of what they do.
It has been a busy four months. Much activity has been happening on Base including, of course, the closure of STADPLEX. Transitioning from three gyms to two has been no easy task, however PSP Halifax, Real Property Operations, Base Administration and many other groups have exemplified what it means to work as a team to accomplish a goal. The extended hours at the Fleet gym, new hotel-style gym facilities at the Juno and Tribute accommodations towers and other creative health and physical fitness offerings seem to be working well for our members as we continue pushing forward with our medium and long-term projects.
We are extremely lucky to have access to these types of free services on Base. In fact, we should consider ourselves lucky in many ways as members of the Defence community. There are many people who struggle to provide even the basic necessities for their families during the holidays and year-round. I have no doubt that there are Defence Team members and families who fall into this category. The holiday season, a joyous time for many, can be a particularly stressful time for others including our military and civilian personnel. We have amazing communities both here on Base and in the greater Halifax region, but poverty, illness and other challenges do exist across all walks of life. Helping our colleagues and neighbours in need is something we can—and should—be doing whenever possible.
In the spirit of helping others, I challenge you to make this a season of giving. Volunteer at a local soup kitchen, donate non-perishable food items to the food bank or purchase a gift for a child who might otherwise receive very little on Christmas morning. If you haven't involved yourself in the NDWCC yet and are able to do so, consider donating to a charity of your choice via payroll deductions. Do something kind for another Defence Team member, a neighbour or a member of the community. You never know how one small action could positively impact someone's life; you also never know when you might find yourself needing that help.
So as many of us go off to spend time with family and friends in the coming weeks, I'd like to recognize and thank those sailors, soldiers, airmen and women who remain deployed over the holidays. Year after year, so many of our own sacrifice time with loved ones to serve their country. I also want to thank those who will remain busy across the Base in the coming weeks preparing HMCS Toronto for her upcoming deployment as well as our fire crews, military police, members working in the Search and Rescue community and other security services personnel for keeping our Base safe all year. My family and I wish you all the best this holiday season with hopes for a happy, healthy and prosperous 2019.