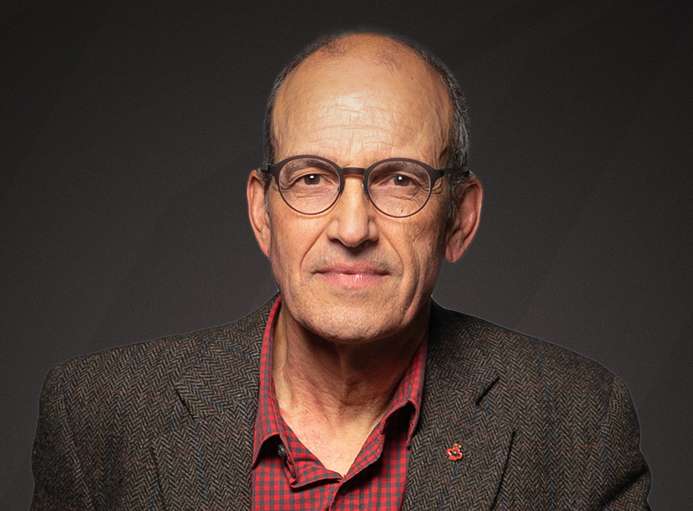 Author explores Battle of the Atlantic through stories of witnesses
By Ryan Melanson,
Trident Staff
When Ted Barris began writing the latest in his series of books covering Canada's military history – this time focusing on the Battle of the Atlantic – he knew that a total summarization or chronological account of the campaign wasn't his goal.
As he's done with his other books, on topics like Vimy Ridge, the secret RAF Dam Busters raid, and the Canadian role in the Korean war, Barris leaned into his background as a journalist and broadcaster, pulling from a 50-year-career of interviews and research, along with some new discoveries, to present the longest military action of the Second World War through the stories of those who experienced it.
"I try to use the voices and the reflections of those who were actually witness to the Battle of the Atlantic to bring these stories to life," he said.
The book, released in fall 2022, is called Battle of the Atlantic: Gauntlet to Victory, and Barris will be in Halifax this weekend to deliver two afternoon presentations based on his work. He will be speaking at the Naval Museum of Halifax on May 5 and at the Cambridge Military Library on May 6.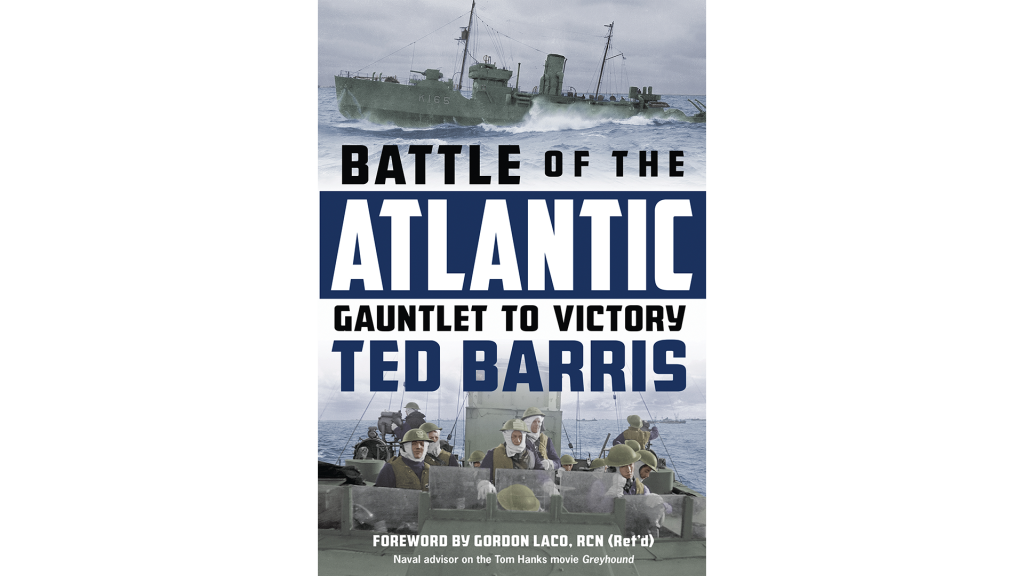 The presentation covers the basics, explaining how the Royal Canadian Navy grew from just 3,000 sailors and 13 warships to the fourth largest Navy in the world by the end of the war, but provides context through the words and stories of Canadian sailors, merchant mariners, and family members of those who served, with stories describing the intensity of battle, but also the impacts at home. Bariss' work also presents tales from the adversaries, including a German submariner's harrowing escape from a sunken U-Boat in the English Channel.
"I do think it's important to give readers a sense of the other side, and I've tried to give a balanced view where I could find it," Barris said.
He added that the project gave him a renewed sense of the strategic importance of the Battle of the Atlantic, thanks to an artifact he received from a friend in Eastern Ontario early on in the process.
He received letters written by a woman named Alix Masheter, a Canadian who moved to England just before the war, about the realities on the homefront as war began in 1939 – the nightly blackouts, rationing and coming shortages of things like food or fuel that citizens depended on

"It was a reminder that this is about more than just the incredible battles themselves – this was about keeping England alive," he said, which allowed the war effort to build towards the eventual D-Day invasions and retaking of Europe.
Barris will highlight this story, and many others, during his presentations in Halifax. Both the May 5 event at the Naval Museum of Halifax, and May 6 at the Cambridge Military Library are scheduled from 1:30 – 3:30 p.m.