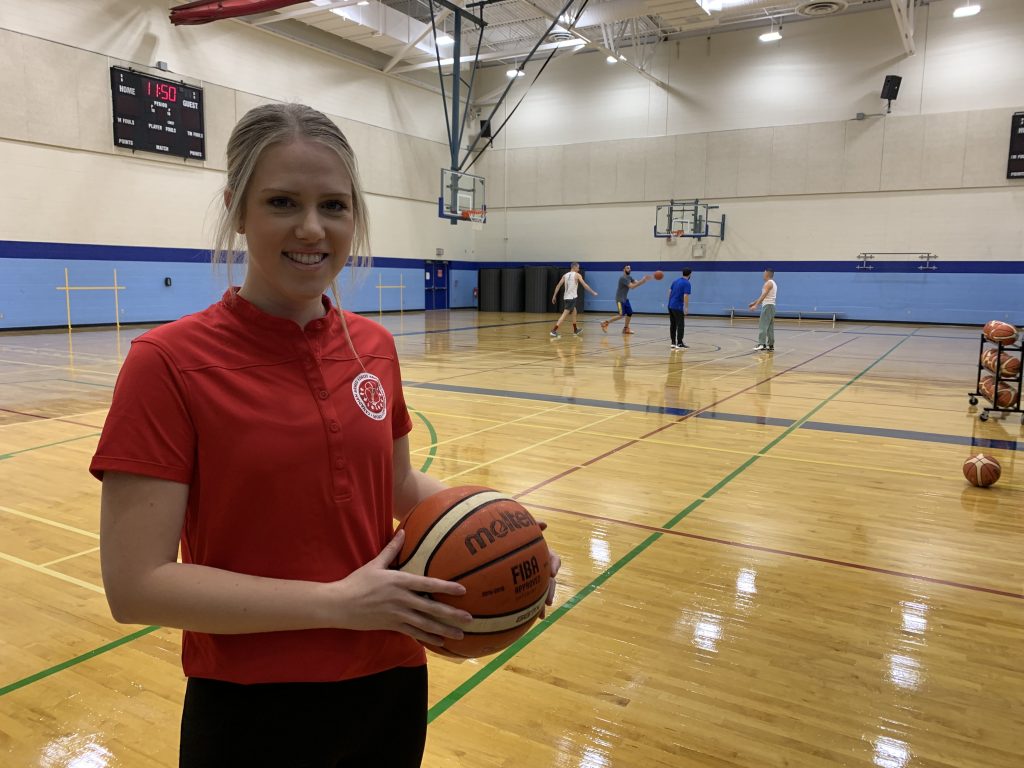 Atlantic sports programs hope to grow women's hoops
By Sara White,
The Aurora
One of the biggest pushes planned as part of the CAF's new Women in Sport Initiative is an Atlantic regional partnership focused on basketball. While male athletes have local, regional and national CAF basketball opportunities, growing the game on the women's court has been more of a challenge.
"Each base across the country has been granted $2,000 to run a women's sports initiative," says 14 Wing's Personnel Support Program sports coordinator Alyssa Platt. "All the Atlantic bases are pooling together to host a single, solid event for women's basketball – we'll run it as a clinic for a couple of days, with coaches, pointers and an intro to three-on-three rules, and then we'll have a little tournament."
Six Atlantic bases – Gagetown, Gander, Aldershot, Halifax, Shearwater and Greenwood – are working together, planning to send eight athletes each to the Halifax event February 21 to 24. Platt says guest coaches are being booked, and PSP and CAF basketball resources will round out the program's leadership. Women new to basketball, looking to dust off their skills or see other women come into the game are all welcome.
"If all the Atlantic bases are able to get the numbers we're looking for for the regional event, it'll be an awesome event. We all were in agreement on basketball, as the team aspect of the game comes across so well."
CAF sports programs help members stay fit and operationally ready, also long been acknowledged as a key builder of teamwork, self-discipline, leadership, esprit de corps, perseverance and resilience. Whether it's at the base intramural level, or regional, national and even Conseil International du Sport Militaire (CISM) levels; the Women in Sport Initiative is taking steps to have equitable opportunities.