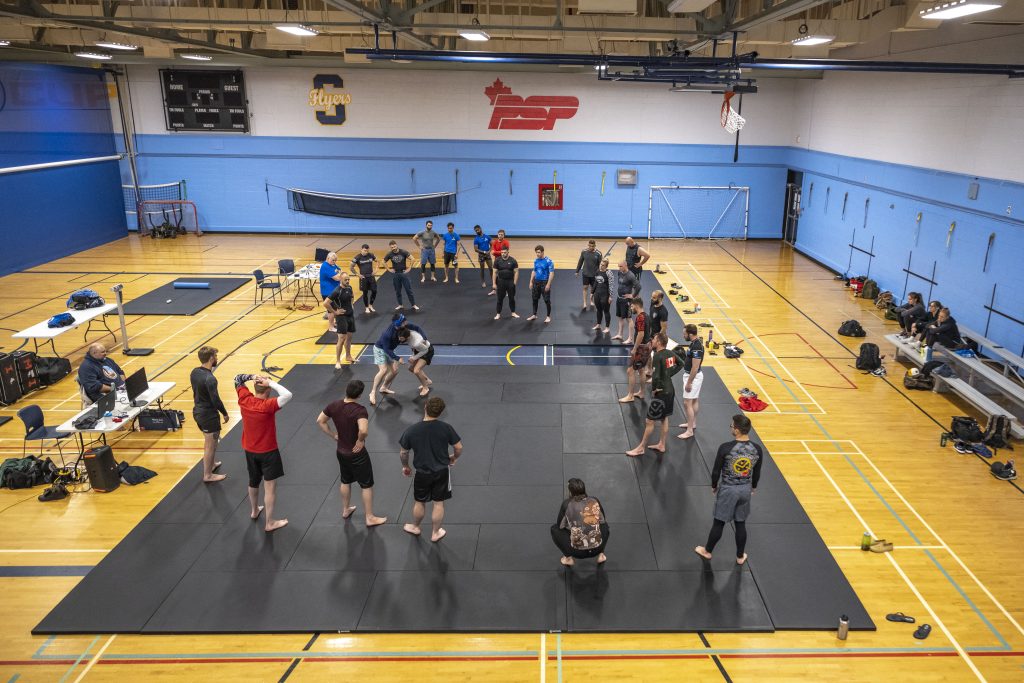 Atlantic Region grapplers compete at 12 Wing Shearwater
By Trident Staff
The combat sports community continues to grow across the Canadian Armed Forces, and 12 Wing Shearwater recently tapped into that popularity, hosting the first Atlantic Regional Grappling development camp and tournament from May 30-31.

More than two dozen grapplers from across the region gathered for the two-day event, which featured training seminars from both Halifax BJJ Society instructor Josh Whalen and UFC veteran Gavin Tucker on the opening day, and then a tournament for competitors on May 31.
Results from competition include: 
Advanced Open – Steven Ford
Intermediate Heavyweight – Steve Swanson
Intermediate Middleweight – Alex Lavoie
Intermediate Lightweight – Jeyan Jaruban
Beginner Heavyweight – Braiden Sheldrick
Beginner Middleweight – James Thamer 
Beginner Lightweight – Lee Mason
Absolute Winner – Steven Ford
Capt James Locke, who helped put the event together along with PSP staff, said he was extremely pleased with the turnout and competition level for the first-time event, and has high hopes for the future of CAF grappling in the Atlantic Region and beyond. Organizers also thanked the volunteers and referees who helped ensure the safety of the CAF athletes.