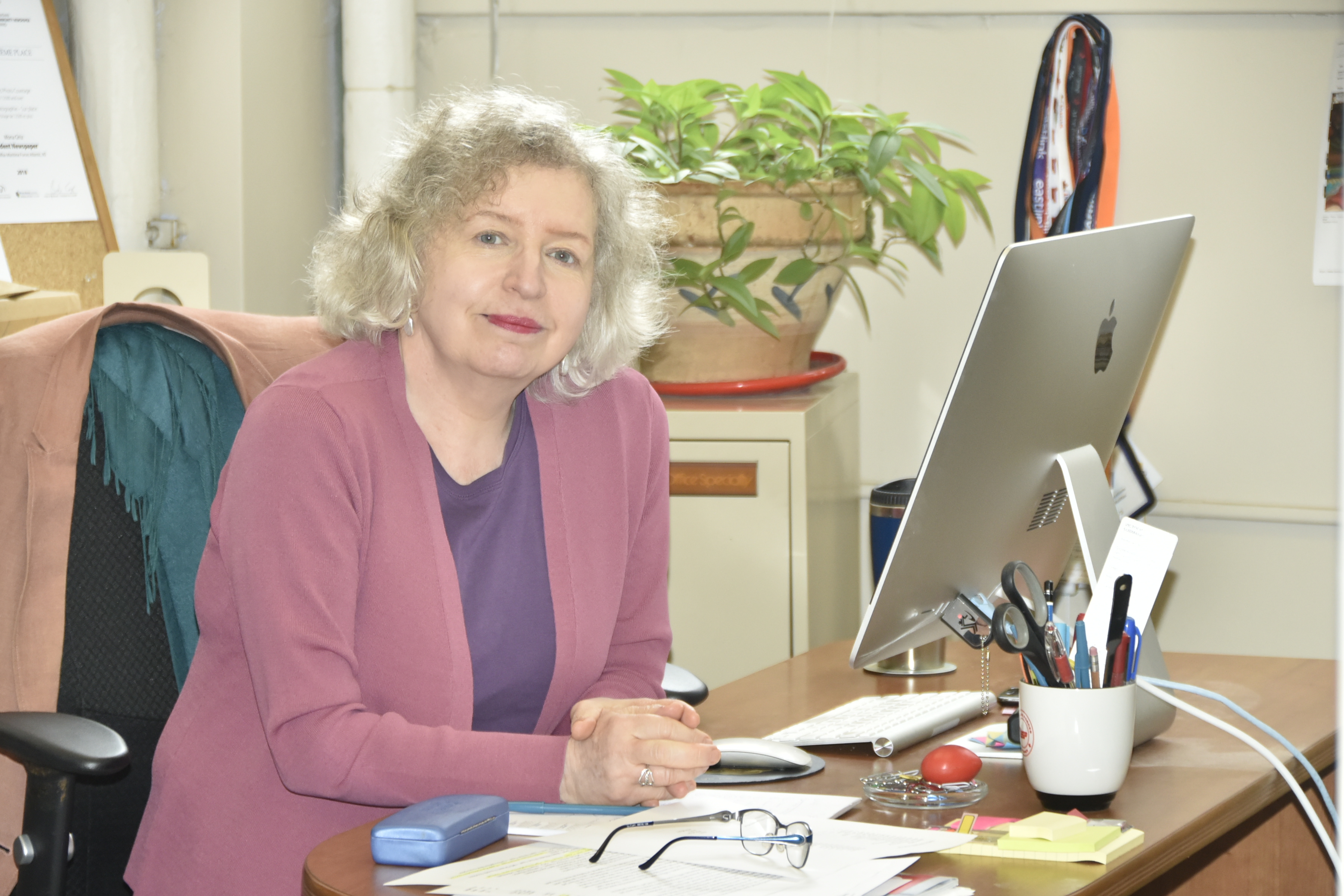 By 2Lt Nicolas Plourde-Fleury,
CFB Halifax Public Affairs
Many Halifax residents and local Defence Team members have, over the course of their lives, seen paper stands containing copies of the Trident, Maritime Forces Atlantic's Navy newspaper. Published bi-weekly since 1966, the Trident newspaper showcases and celebrates members of the CAF and Department of National Defence whose contributions  at home and abroad contribute to the peace, security and stability of Canada and its allies. The paper's present-day power team is small but mighty. Editor Virginia Beaton and reporter Ryan Melanson have spent a combined 20+ years working for the Trident. They work out of an unassuming building nestled right along Barrington Street between CFB Halifax's Stadacona and HMC Dockyard properties. Their workplace, a venerable warehouse converted into a precious few office spaces is easy enough to miss. However, one thing that is absolutely impossible to ignore is the quality of their work and their dedication to reporting and publishing. Their excellent work certainly did not go unnoticed this year by the judging committee for News Media Canada's 2019 Canadian Community Newspaper Awards (CCNA). The Trident earned first place in the Canadian Forces Base Newspaper category. Since there are over a dozen other military newspapers all across Canada, winning this distinction was no easy feat.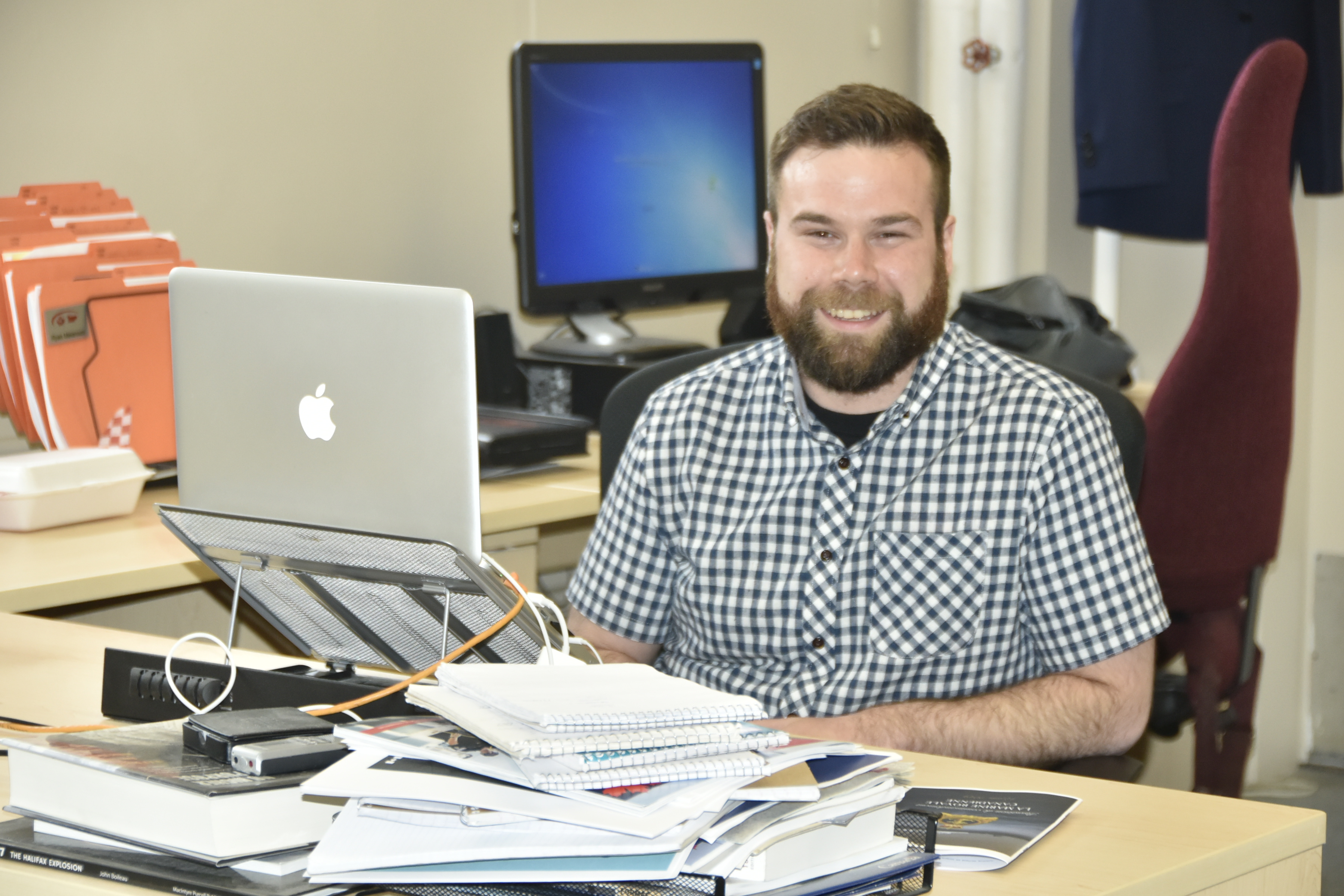 Despite this, both Beaton and Melanson were insistent that the recognition was not theirs alone, but that it had to be shared with everyone who had contributed stories and time to help them in the process of creating every single edition of the Trident. "Every issue happens because other people in ships, squadrons and shore units send us content," explains Beaton. "I'm really happy that [their work and ours] is being acknowledged." Over the years, the Trident has consistently placed itself in the top echelons of the CCNA submissions. While the diversity of naval operations within Maritime Forces Atlantic and a sizeable local Army and RCAF presence help in developing interesting and varied content, both Beaton and Melanson are adamant that the broad and enthusiastic support they receive from the community remains the main contributing factor to their success.
When asked what story she thought gave them the win this year, Beaton immediately settled on one particular Trident issue's cover photo of a rigid hull inflatable boat training at Peggy's Cove. She mused that, while this type of training is normal for many local sailors and Defence Team members, it can be really compelling and dramatic to an outside observer. "[That photo] really represented what we do here, what we're all about. It's the kind of photo that people outside the military would not often get to see."
Melanson echoed a similar sentiment while reminiscing about his coverage of a naval exercise that included a visit to Sable Island. Members of Parliament were also present on that visit and were as amazed and appreciative as he was to be there. "It was very exciting getting to do something really unique and see people do their jobs to make that happen. We got a nice story and some really cool photos out of it."        
The pride that Beaton and Melanson take in showcasing the work of the Defence community is easy to see and is a true testament to their professionalism and dedication to journalistic excellence. They are a humble team, but the award is a welcome recognition to both. "It's really nice to know that people are seeing it, reading it and appreciating it," says Melanson.