A sailor's extraordinary Arctic experience
By Lt Michel Thomassin,
Public Affairs Officer
This year, HMCS Ville de Québec took part in Operation NANOOK-TUUGAALIK 2020 in Canada's North: a first for Weapons Engineering Technician PO1 Matthew Pitman.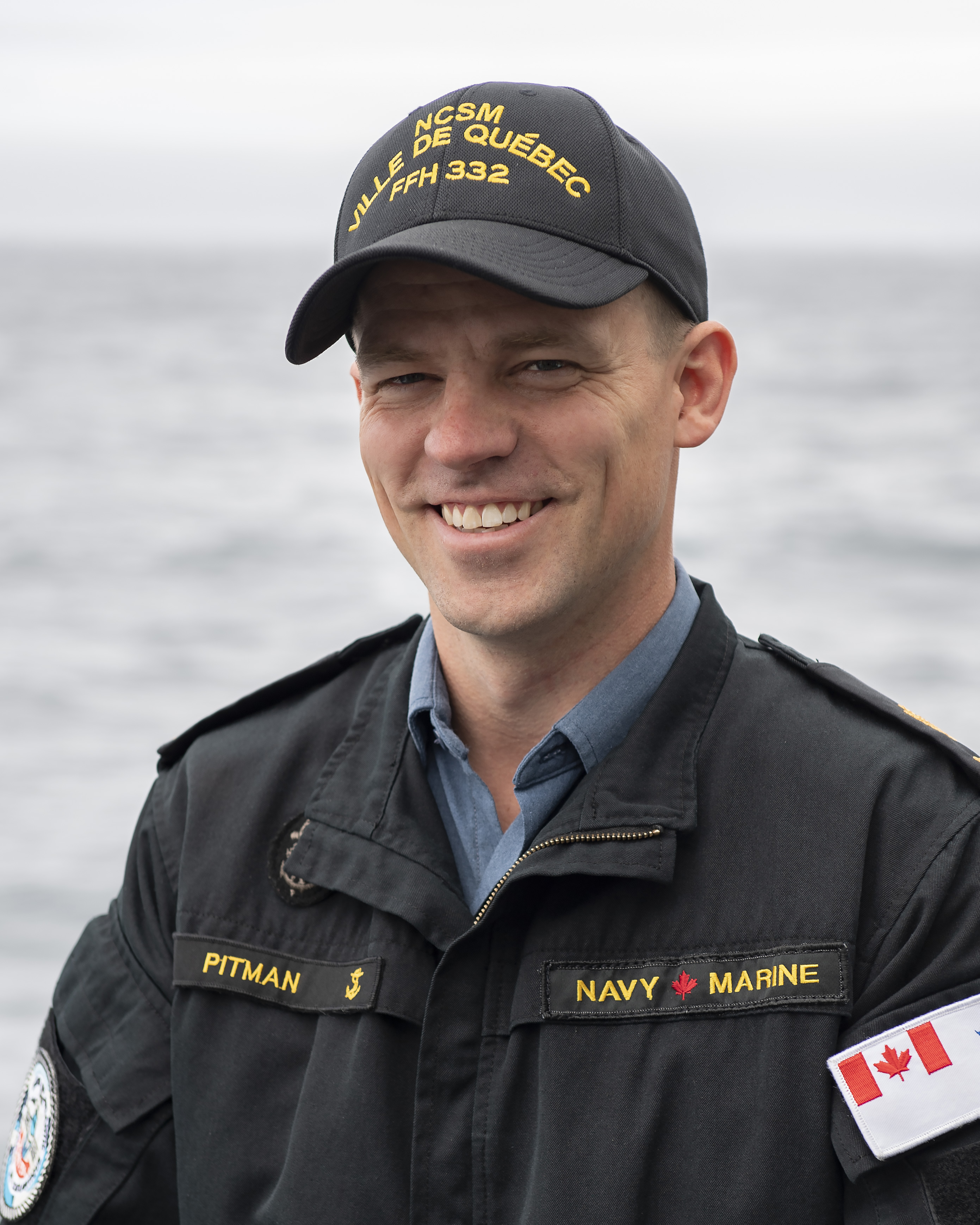 "This deployment was special because even though we were still in Canada, you really feel like you're somewhere else. It's a whole other world," he said.
Originally from Eastern Passage, Nova Scotia, PO1 Pitman joined the Royal Canadian Navy (RCN) a little more than 17 years ago.
"I enrolled in the RCN because I got the opportunity to travel the globe while being paid, and I didn't have to move every two or three years like other environments in the Canadian Armed Forces (CAF)."
For PO1 Pitman, he is employed in the trade of his dreams: "The Weapons Engineering Technician trade is particularly suited to people who like to work with their hands and mechanical and electronic equipment like radar, sonar, communications and network systems on board the ship."
An old hand at deployments, he has crossed oceans and visited tens of countries on every continent, but according to him "the best part of this job is your colleagues. You can create connections that last a lifetime with people you have sailed with for only a short period of time. I have met most of my best friends through the RCN."
Operation NANOOK-TUUGAALIK takes place every year and is the primary CAF operation in this remote region.
"For me, the operation represents protecting our sovereignty and interests in the North, cooperation with Indigenous people and showing determination in the case of the Northwest passage," PO1 Pitman said.
In short, this was a rewarding experience for PO1 Pitman and the crew of Ville de Québec. Due to the COVID-19 pandemic and associated restrictions, Operation NANOOK-TUUGAALIK 2020 was a shorter deployment than in previous years, with no port visits or community relations activities. PO1 Pitman said he and his shipmates implemented a number of measures, including enhanced cleaning routines, to mitigate COVID-19-related risks and ensure the operation's success.
"We are here to serve and protect, and that's exactly what we will continue to do."