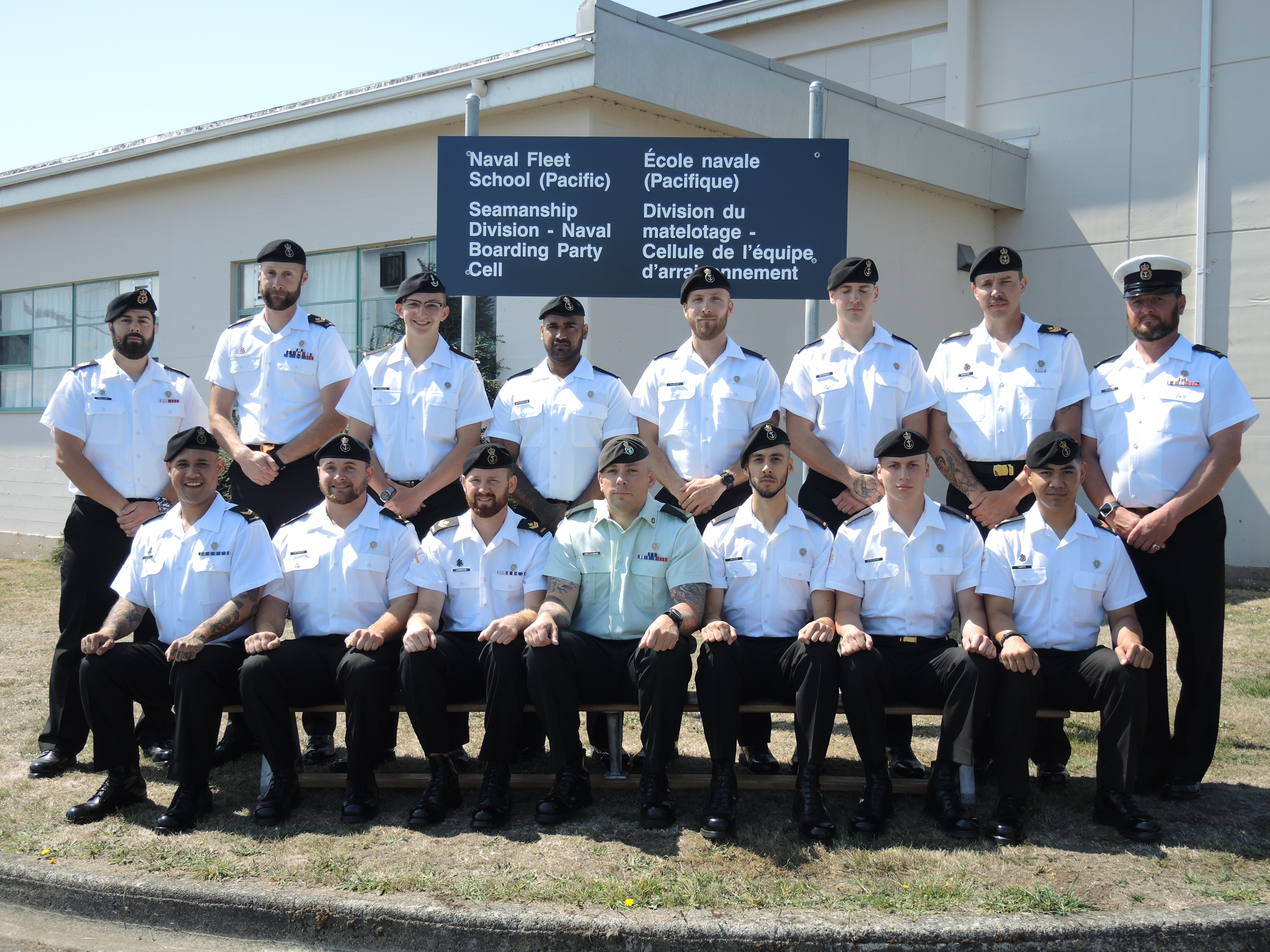 Naval Boarding Party grads get new badges
By Peter Mallett,
The Lookout Staff
The latest candidates of the Naval Boarding Party (NBP) Basic course at Naval Fleet School (Pacific) graduated August 15 at a ceremony in Work Point. They were the first in the Royal Canadian Navy to receive the new Specialist Skill Badges for the NBP qualification.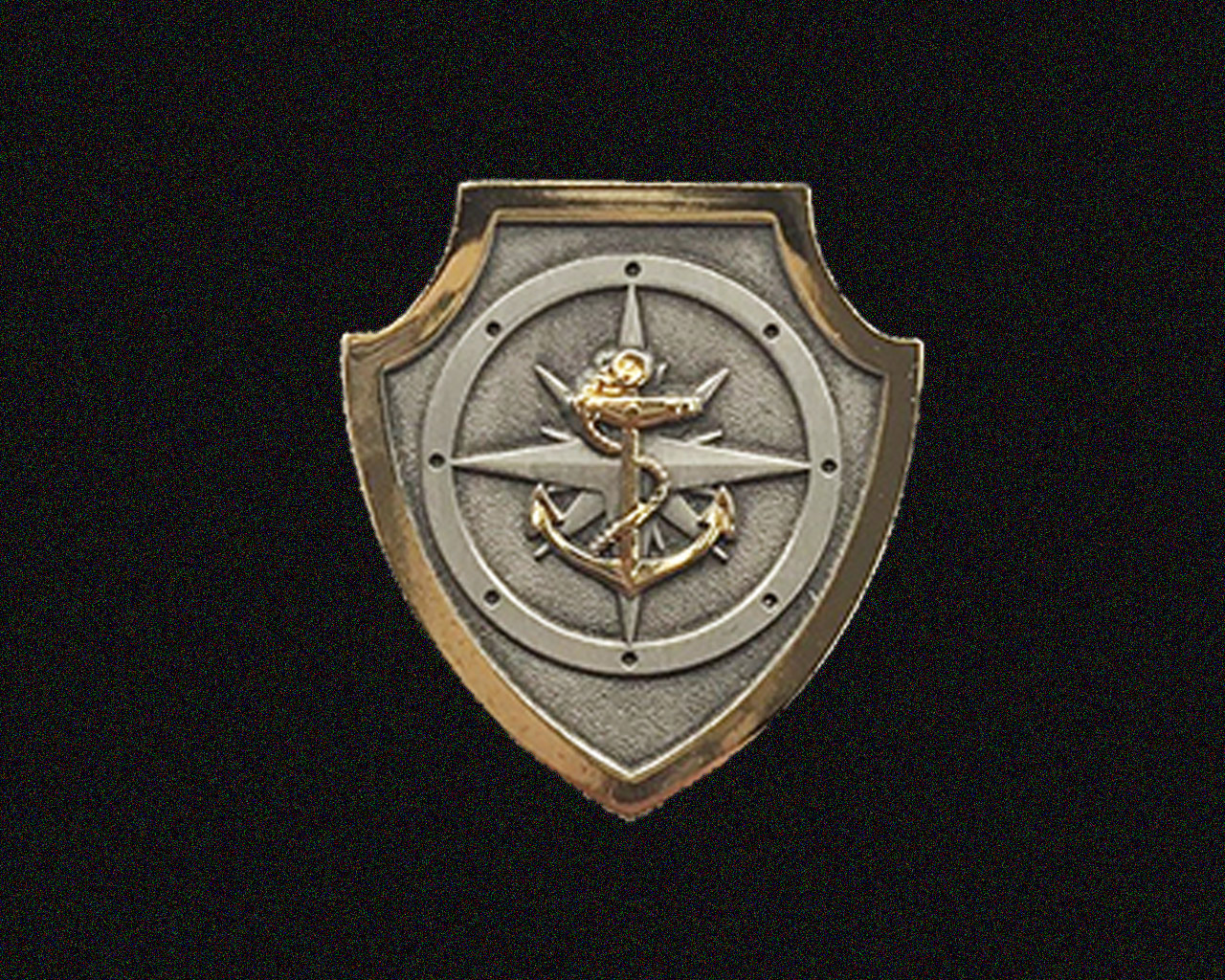 The new NBP badge is one of three new skill badges introduced by the navy in May to recognize the specialized skill sets of the NBP, the Naval Security Team (NST), and the Naval Tactical Operations Group (NTOG). All three badges consist of a shield, a traditional symbol of protection, and the NBP badge has a stylized naval compass and a fouled anchor.
While addressing the 11 graduates, Lieutenant-Commander Danny O'Regan, Acting-Commandant of NFS(P), congratulated them for their achievement following the six weeks of physically and mentally demanding training.
"Boardings are an important part of what the RCN does operationally during deployments around the globe and these new specialist skill badges are a visible recognition that you have attained this significant qualification," said LCdr O'Regan. "I hope you will wear them with pride as you take your new skills to your shipboard teams."
A recent CANFORGEN (CF General Order) stipulates that those receiving skill badges shall wear them centred above the left pocket, with production of cloth badges expected to come through the National Procurement Authority. Once the cloth badges are issued, the existing NBP badge, a blue badge with a naval crown over top a pair of crossed cutlasses, will no longer be authorized for wear.
As part of its operations this year, the NTOG and naval boarding parties have worked with international partners in North and West Africa and a detachment was also embarked in HMCS Regina supporting Operation Artemis. The team conducted multiple interdictions, assisting in the seizure and destruction over 9,000 kilograms of illegal narcotics.