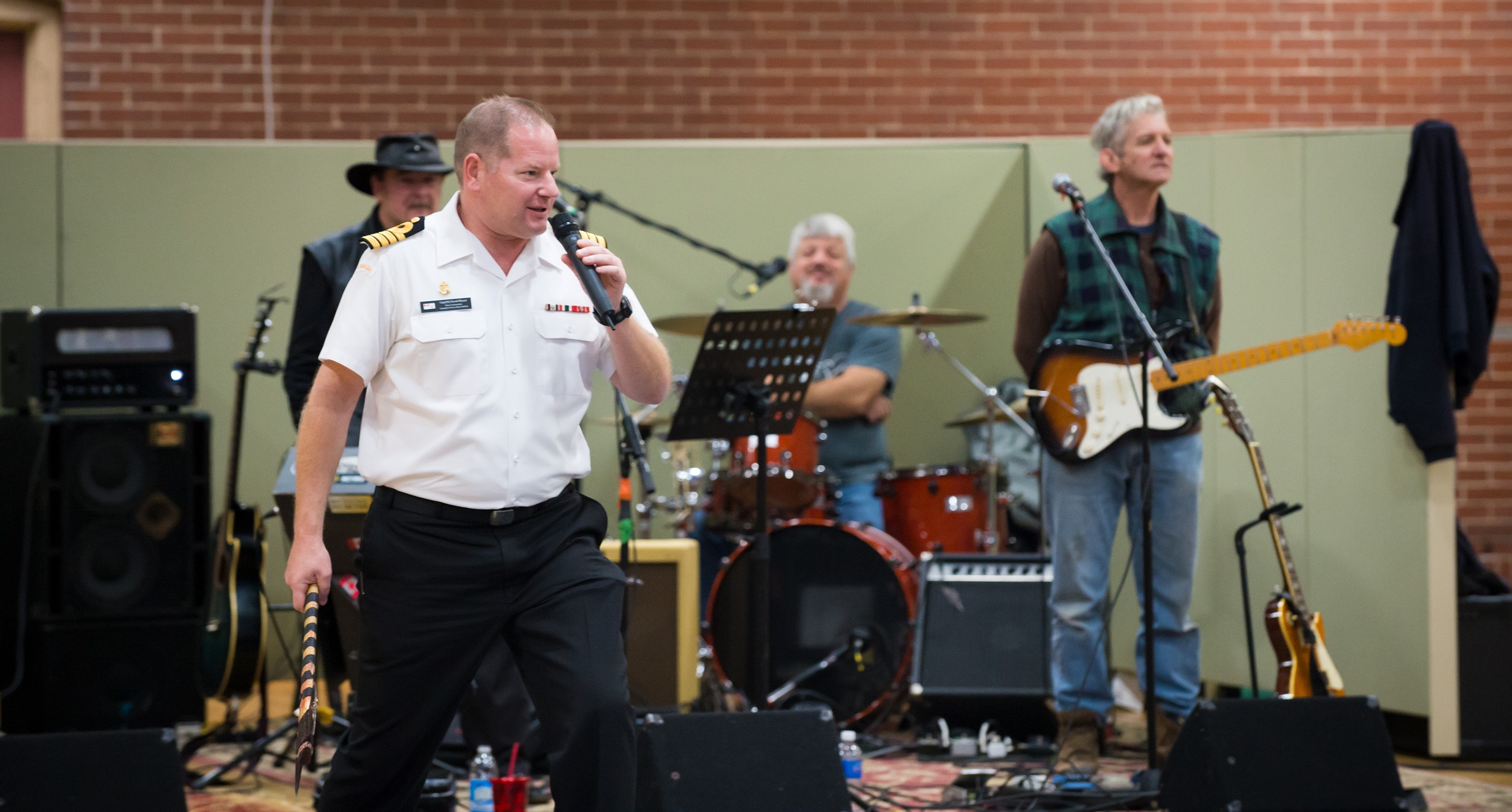 NDWCC 2019: Let's Be the Change
By Capt(N) D.E. Mazur,
CFB Halifax Base Commander, 2019 MARLANT NDWCC Champion
Most, if not all of us, have experienced a time during which colleagues, friends or family members have found themselves in need. Members of the CAF retire, and sometimes have to fight to stay on their feet. Families encounter tragedy and suddenly a single parent struggles to find affordable housing or put food on the table. Some members fall prey to addiction and need help to break the cycle. Many of us have close friends who face mental health challenges and need support to heal.
Over the last year, I have encountered each of these stories right here at CFB Halifax. For example, we have short-term emergency housing on Base which is used frequently. As Defence Team members, we all work to support the operational output of the CAF. Whether doing so at home or on deployment, we often rely on the kindness of others to help our families in time of need. As a Board member of United Way Halifax – and having championed the National Defence Workplace Charitable Campaign (NDWCC) over the last year – I now have a clear understanding of the critical importance that this charitable campaign, and organizations such as the H&R MFRC play in providing support to people who are struggling within our community.
Every year, the NDWCC encourages federal public servants and federal retirees to make a difference through charitable giving. This year's campaign theme – Standing shoulder-to-shoulder against veterans' homelessness – pushes us to be unified in our collective actions to support vulnerable people in our military community. As such, the campaign provides Defence Team members easy access to over 86,500 charities, including those focused directly on supporting CAF members and veterans. As MARLANT's NDWCC Champion, I have been inspired by the hard work, dedication, teamwork and generous spirit that are regularly shown through the year, and are amplified throughout our annual campaign.
This 2019 campaign will be conducted in a more focused way. The Formation kick-off will take place on October 2 at Stadacona's Porteous Field, and we will conclude the campaign on November 29. Several other kick-off events will take place at Defence establishments throughout the Halifax region for ease of access and to encourage maximum participation. We will be adopting some new technology to facilitate participation and contributions, and we will be prepared to support canvasing efforts at various kick-off activities. Last year, fewer than 500 people (out of a total workforce of 11,000) supported the NDWCC through pay allotment. Our goal is to improve our contributions, and encourage more Defence Team members, both military and civilian, to be change-makers. With this in mind, my goals for this year are simple:
For Command teams to increase their participation and support for their unit campaigns;
Encourage broader Defence Team participation in NDWCC activities;
Execute full and meaningful canvassing;
Increase junior personnel engagement;
Improve the coordination of major events; and
Measure our impact (charitable giving and overall engagement).
If you don't know where to start, ask one of your unit canvassing team members. Take some time to do some research; there are many charitable organizations doing amazing work in your community. If you don't have a personal connection to a specific charity, consider donating to the H&R MFRC or organizations that address veterans' homelessness directly and/or support our Defence Team members and their families.
You can also donate to the United Way Halifax or HealthPartners and they will assess which community charities can benefit most from your contributions.
Giving is multifaceted – there is no one way to give to those in need. While donating money is an important part of charitable giving, we understand that not everyone can contribute financially to a given cause. There are different ways of helping our fellow citizens, such as volunteering with local charities, researching social issues, trying to find community-based solutions alongside local organizations and raising awareness in the broader community.
The important thing to remember is to find a way to give that makes sense for you and encourage others to do so as well. I invite you to stand shoulder-to-shoulder in solidarity with the entire Defence community. I invite you to make a difference. Let's be the change together.