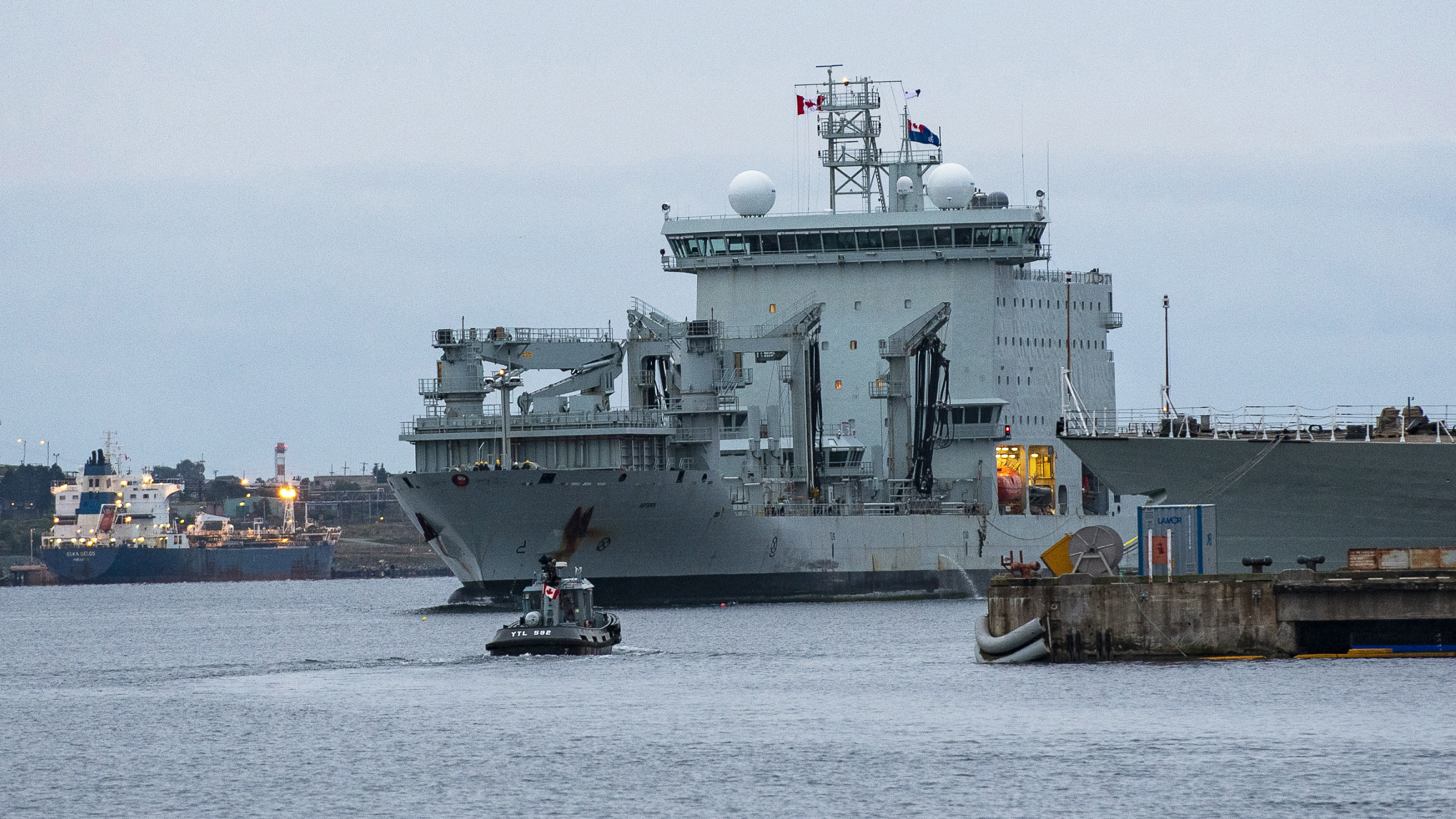 Asterix back in Halifax after more than 500 days at sea
By Trident Staff
After nearly a year and a half at sea supporting Royal Canadian Navy ships and allies around the world, MV Asterix arrived back at its homeport of Halifax on August 26.
The interim supply ship, owned and operated by Davie Shipbuilding subsidiary Federal Fleet Services, left Halifax in April of 2018 and has kept a busy schedule that included, but wasn't limited to, involvement in Exercise RIMPAC 2018 off Hawaii, Op PROJECTION and Op NEON in the Asia-Pacific, and support for Op ARTEMIS and CTF 150 in Middle Eastern waters.
In total, the vessel conducted 197 refuelling operations with 40 different warships from 12 countries through the 500-day deployment, transferring nearly 31 million litres of ship's fuel. Asterix sailed a total of 150,721 nautical miles, and conducted exercises, operations or port visits throughout the Atlantic, Pacific and Indian Ocean, the Caribbean, South China Sea, Arabian Sea, and the Persian Gulf.
These taskings were all carried out with a mixed crew of civilian mariners and RCN sailors from Naval Replenishment Unit (NRU) Asterix, led by Commanding Officer LCdr Trent Nichols, with crews rotating out partway through the deployment to allow the ship to remain at sea. The Halifax and Region MFRC hosted an event in Windsor Park to welcome back NRU Asterix members as they reunited with their families.
Asterix will now spend less than two weeks tied up at HMC Dockyard before sailing again to support RCN warships and NATO allies as part of CUTLASS FURY 19, and the ship is then expected to return to Davie Shipbuilding in Quebec for maintenance.
"The last year and half was the ultimate test for Asterix. Whether it was supporting the war against terrorism in the Arabian Sea as part of CTF150 or supporting the enforcement of sanctions on the Korean Peninsula, both the ship and its combined crew of Federal Fleet Services and Canadian Forces personnel performed flawlessly, " said Spencer Fraser, CEO of Federal Fleet Services.