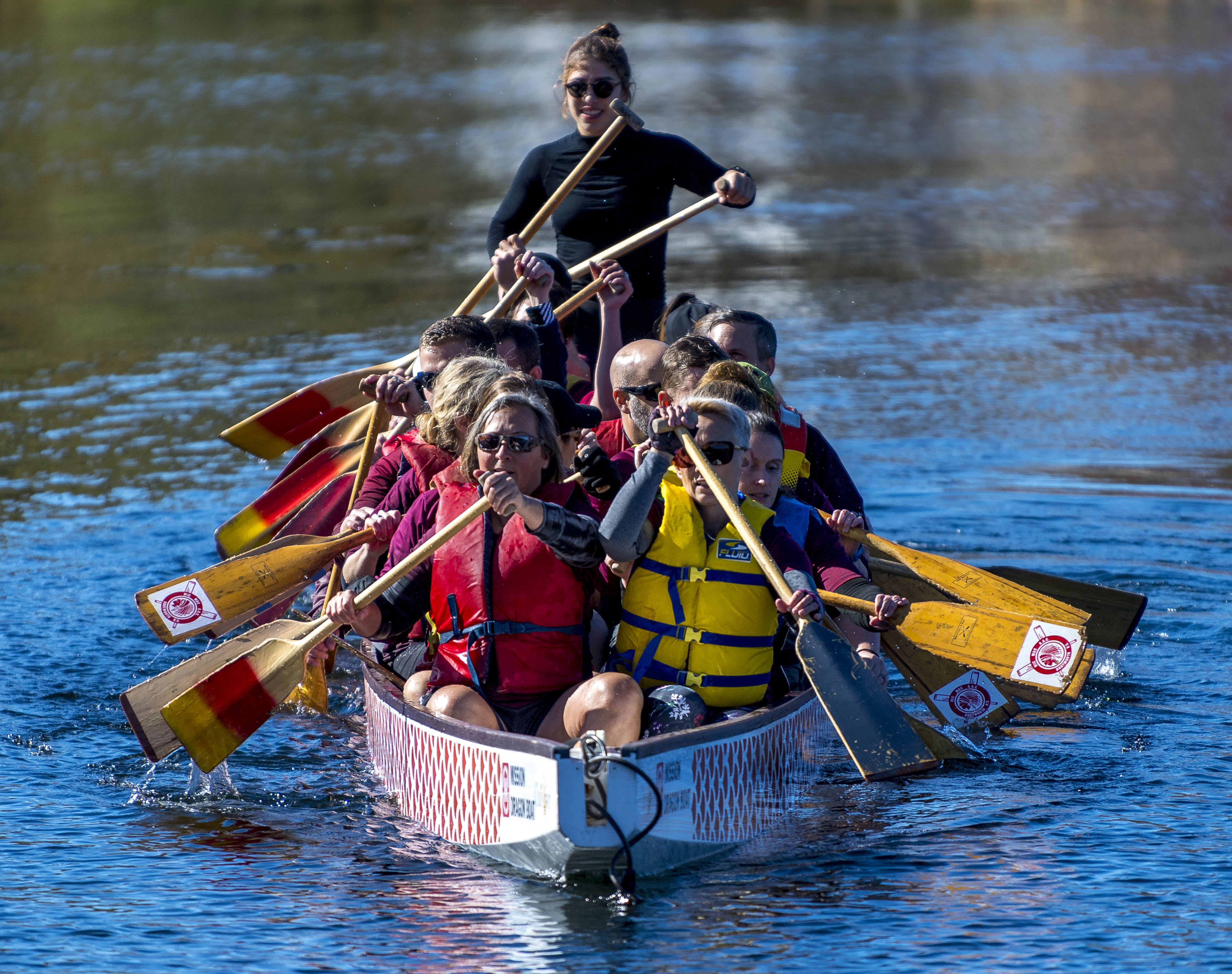 Coming together in a time of separation
By Elizabeth Sharpe,
CFB Halifax PA Intern / MSVU PR Student
The last few months have been an extremely difficult time for many individuals and communities here in Canada and around the world. While the COVID-19 pandemic and multiple local tragedies have affected us all in different ways, this period has been particularly challenging for those who deal with homelessness, domestic abuse, poverty and mental illness.
Historically, one of the ways our Defence community has been able to help our friends, neighbours and fellow Canadians in their time of need has been through volunteering and fundraising during our annual National Defence Workplace Charitable Campaign (NDWCC). The NDWCC provides Defence Team members with a direct line to donate to over 86,500 charities, including numerous organizations with strong ties to Canada's military, so that we can help make a difference in the lives of those in need. In 2019, the NDWCC raised over $3.5 million for Canadian charities.                                                                                                                  
The 2020 national campaign is just around the corner, kicking off on September 9, with the Halifax region campaign set to run from September 28 to December 4.                                            
Getting creative with a purpose                                                                                                        
The theme for the 2020 campaign is Apart but together at heart, an acknowledgement of our collective efforts to continue supporting each other and our communities despite our ongoing need for social and physical separation. Captain (Navy) Sean Williams, CFB Halifax Base Commander and local NDWCC Champion, is closely monitoring the planning for this year's NDWCC to ensure we can have both a safe and successful campaign season. 
"As with many other events and campaigns, the 2020 NDWCC in our local region is going to look a lot different due to the realities of the pandemic, with the majority of our events and engagements conducted virtually," explains Capt(N) Williams. "This isn't a bad thing; it just means that Defence Team members are going to have to think outside the box and come up with new and innovative ways to raise funds and awareness. I encourage our members – both military and civilian, at all ages and ranks – to bring forth their ideas and expertise to help chart this new course."                                                                                                                                  
Helping at home                                                                                                                               
Through the 2020 campaign, Defence Team members can choose to support the United Way, HealthPartners, or any of Canada's registered charities.                                                                  
Here at home, United Way Halifax, one of our key partners in executing the NDWCC each year, has been focusing its efforts on raising funds for the Atlantic Compassion Fund, as well as raising awareness around homelessness in our community through the No Home Campaign.
The Atlantic Compassion Fund was launched on March 17, 2020, managed by United Way Halifax, on behalf of all United Way organizations across Atlantic Canada. The fund was created to support charities across Atlantic Canada who were (and are) on the front lines and looking to expand their services to vulnerable citizens during these challenging times, while maintaining a capability to offer their standard/core services.                                                                                         
Kate Powe is the Relationship and Development Officer at United Way Halifax. "For some people, the only food they may get that day is from a food bank, the only social connection from the programs they access, only housing from a temporary shelter. Charities provide vulnerable people – such as youth, seniors, and people struggling with poverty, addictions, mental health – with crucial connection, nutritious food, and mental health support. All of that is really important," Powe explains. "The needs of vulnerable people will continue to change throughout this pandemic, and – for some – their life circumstances have permanently changed."
More than $10 million has already been raised for the Atlantic Compassion Fund across Atlantic Canada, and the money has been able to support over 397 charities. These funds were being distributed very quickly into the community as the funds were coming in.
United Way Halifax's No Home Campaign was created to raise awareness around the issue of homelessness in the Halifax Regional Municipality (HRM) and to inspire people to donate to the Atlantic Compassion Fund. During this crisis, people have been encouraged to stay home and have adapted their work and personal lives around this new reality, but what if you don't have a place to call home?                                                                                                                               
"With job losses and social distancing requirements due to the ongoing pandemic, the housing issue in HRM has certainly gotten worse," explains Powe. "Shelters are seeing increased demand as well as unfamiliar faces, and currently there are only 116 shelter beds in HRM (down from 175 pre-COVID-19), which fill to capacity most nights. Personal-hygiene measures, like frequent hand-washing and social-distancing, are hard to practice in the city's crowded shelters. For this reason, now is the time to bring this issue to the forefront, as staying home – while critical for personal and public health – is not possible for everyone."                                                  
E-pledging                                                                                                                                                  
So how can you plan to support United Way Halifax, HealthPartners or a charity of your choice this fall, especially if working from home? This year, for the first time, Defence Team members will have access to ePledging as the desired method for giving, making it possible to donate anywhere, anytime.                                                                                                                         
Cdr Ian Bye, this year's local NDWCC Coordinator and the CFB Halifax Base Administration Commanding Officer, is looking forward to presenting this new capability to our members.
"Having e-pledging as the primary donation method for this campaign will mean that our members can access forms and donations online – making it much more accessible," explains Cdr Bye. "This platform will allow our Defence community to give through payroll deduction, credit card or PayPal, and is a secure, convenient and simple way to give. As some of our members continue working from home due to COVID-19, this giving option is more crucial than ever."                                                                                                                                                               
In following COVID-19 public health protocols, this year's NDWCC canvassers will be trained to safely educate our members about the campaign and the ePledging process both in-person and virtually, retaining a small quantity of hard-copy pledge forms for those who prefer that particular method of giving.
Our members – both military and civilian – are encouraged to donate to this cause, but we recognize this isn't always possible for varying reasons, and that's okay. Volunteering your time and skills (virtually) is another impactful way to support your friends and neighbours across the Halifax region safely this campaign season. Doing your own research and learning about the wonderful charitable organizations that support our communities is always of value as well; you'd be amazed at what these organizations can do.                                                                             
CFB Halifax and the greater Defence community in the Halifax region have been strong contributors to the NDWCC for many years, and every Base and Wing across the country supports the campaign. The NDWCC not only allows our Defence Team to pool our resources for greater impact, it also helps to foster a strong connection between our Base and the greater Halifax region.
Capt(N) Williams looks forward to building this connection virtually as we roll out this year's campaign, as it will be different than anything our Defence community has seen before. "Through meaningful canvassing, junior personnel engagement, leveraging the creativity of our members through virtual events, and exploring the new e-pledging capability, I'm confident that our local Defence Team can set a new standard for future campaigns this 2020 campaign season," he explains.                                                                                                                              
More information on the 2020 NDWCC, including details on the new ePledge option, will become available to members as the campaign unfolds. Please follow CFB Halifax's Facebook (@BaseHalifax), Twitter (@CFBHalifax) and Instagram (@cfbhalifax_bfchalifax) sites; the Trident Newspaper; the MARLANT intranet splash page and more for updates.