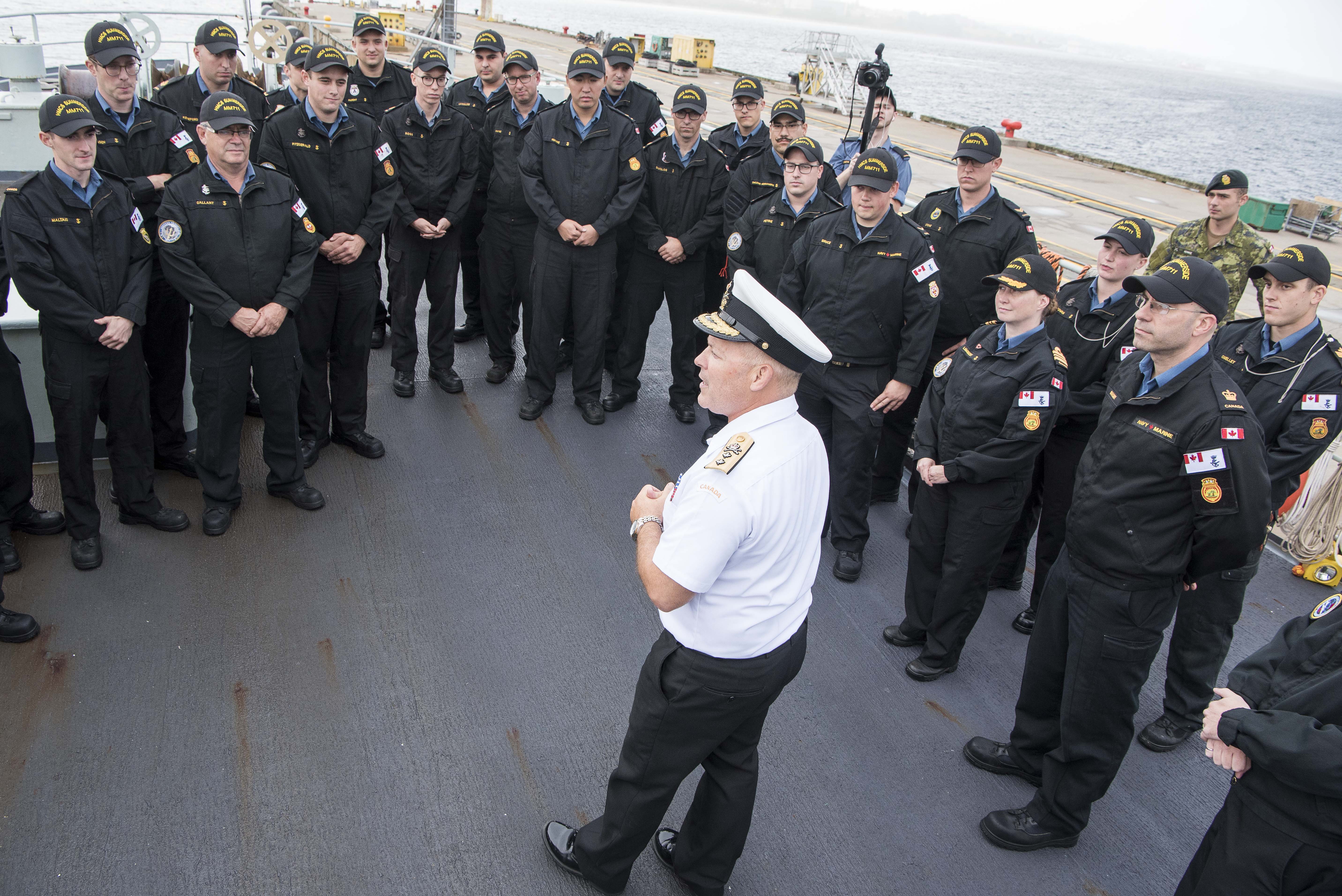 New Year's message from Commander MARLANT and JTFA
By RAdm Craig Baines,
Commander MARLANT and JTFA
As we begin 2019 I would like to take this opportunity to wish everyone on the Maritime Forces Atlantic and Joint Task Force Atlantic teams a Happy New Year. I hope you were able to rest and enjoy some quality time over the holidays with your loved ones after what was a very busy 2018.
This past fall was one of the busiest in recent memory as, at one point, we had 11 ships deployed overseas. The excellent work done to support OPERATION REASSURANCE, OPERATION PROJECTION Indo-Asia Pacific and West Africa, and OPERATION CARIBBE will carry on as our ships return to these regions over the next 12 months.
We also had a very busy 2018 in responding to a variety of search and rescue missions and we can expect that to continue in 2019.  With the flooding in New Brunswick, we were able to provide excellent support to the people there and we remain ready to assist our government counterparts in their efforts to keep Atlantic Canadians safe and secure.
I know many are excited, as am I, to see our new capabilities come on-line as we prepare to welcome the first of the Harry DeWolf-class to the Fleet later this year. These new Arctic and Offshore Patrol Vessels will provide our sailors with a robust and versatile platform to respond to challenges on behalf of our Government and the people of Canada.
2019 promises to be one filled with new opportunities and challenges.  In the coming months we will once again deploy our people to the four corners of the world as they continue to contribute to international stability, promote the rule of law, conduct capacity building operations and bolster interoperability with our partner nations.
Of course this could not be accomplished without the support of our civilian workforce here at home. The work that you do to keep our equipment and people in fighting form is always outstanding and I know that will endure in the New Year.
As I sit back and look at all the things that we do, I am always amazed at the variety of tasks and missions we undertake on a daily basis. Everything from coastal surveillance, to search and rescue, to drug interdiction, to support to international partners, to capacity building efforts at home and around the globe. I know you all work hard to achieve these goals through your skill, professionalism and determination and it is your efforts that will ensure our continued success in the coming year.
2019 is here and I want to thank each and every one of you for your hard work and commitment over the past year. You should all take great pride in our achievements and the contributions you have made to the Defence Team.