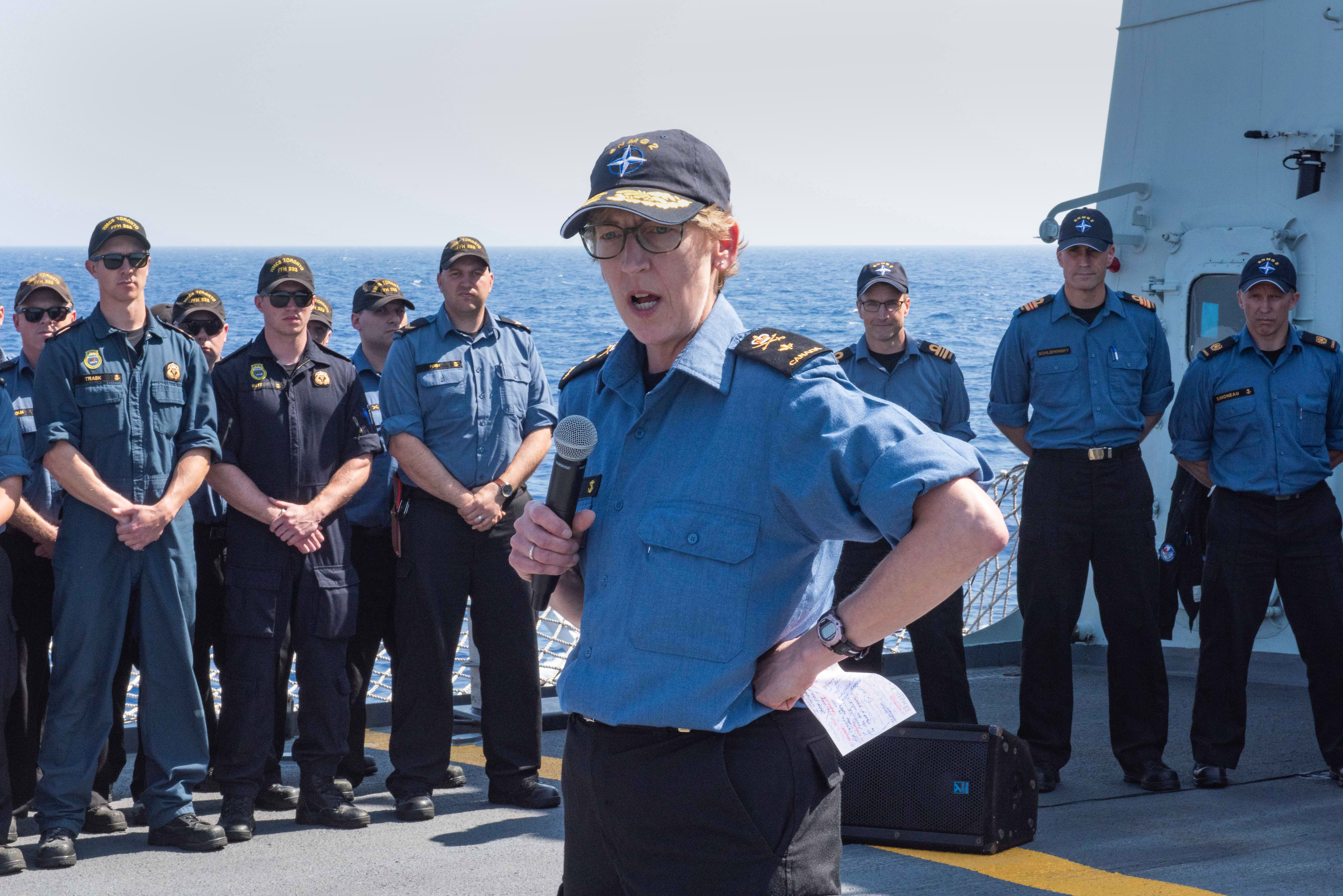 Commodore Josée Kurtz became the Commander of Standing NATO Maritime Group 2 (SNMG2) on June 15, 2019.
The group includes the following ships; Flagship HMCS Toronto, Royal Canadian Navy, FFH 333 – Halifax Class Frigate; TCG Turgutreis of the Turkish Navy, F241 – Yavuz Class Frigate; FGS Hessen, German Navy, F221 – Sachen Class Air-Defense Frigate; ALS Butrinti, Albanian Naval Force, P134 – Damen Stan 4207 patrol boat; HS Polemistis, Hellenic Navy, P-61 – HSY- 55 Gunboat Class; TCG Kilimli, Turkish Navy, P-1209 Tuzla Class ASW Patrol Boat; HS Votsis, Hellenic NavyP72 – Fast Patrol Boat; and HS Blessas of the Hellenic Navy, P21 – Fast Boat, La Combattante III Class.
Then Cdr Kurtz was Commanding Officer of HMCS Halifax from 2009 until 2011. The ship's operational program included a tasking to the Humanitarian Assistance and Disaster Relief mission in Haiti following the devastating January 2010 earthquake. This major warship command was followed by an appointment as Commandant of the then Canadian Forces Naval Operations School from 2011 to 2012.
In addition to service at sea, Cmdre Kurtz has gained staff experience from Desk Of cer up to Director General level, on the coast, with the Naval Staff, and at National Defence Headquarters. Her most recent appointment was as Departmental Security Officer.