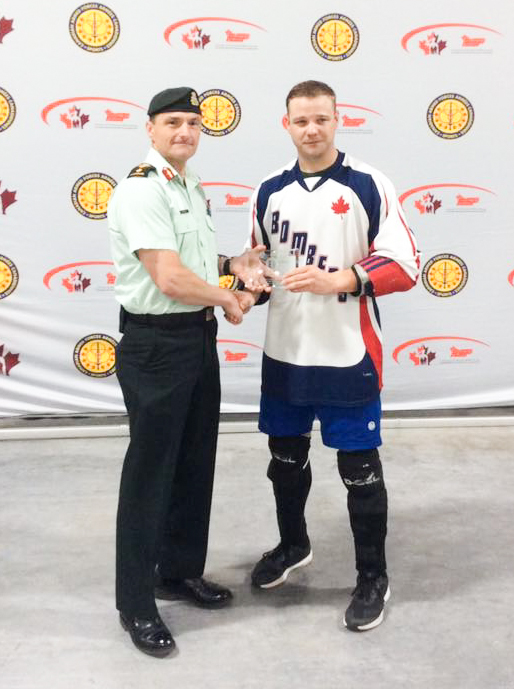 Team Atlantic takes silver at Ball Hockey Nationals
By Ryan Melanson,
Trident Staff
The Atlantic Region team recently brought home silver medals from the CAF National Ball Hockey Championship, falling 2-1 to the Quebec Region team from CFB Montreal in the championship game on July 26 at 8-Wing Trenton.
The Atlantic Team scored a 5-4 win over Cold Lake and a 3-2 win over Trenton in the round robin portion, with the eventual champions from Montreal handing them their only round robin loss. Another 2-1 win semi final over Cold Lake earned the team a spot in the championship game, where they once again fell to CFB Montreal.
While the Atlantic region was represented by 14 Wing Greenwood thanks to their earlier victory at CAF Ball Hockey Regionals, some of the team's pickups from Halifax were difference makers – hockey brothers LS Anton Manson and AB Triston Manson both picked up game MVP awards. The tournament MVP award for the Atlantic Region went to MCpl Pierre Poulin.
Following the final game, participants heard from MGen Sylvain Sirois, the CAF Patron for Ball Hockey, who congratulated the winners and emphasized the importance of sport as part of military life.
"Sports are very important in the Canadian Armed Forces and as generals it's something we take very seriously. Ball Hockey is no exception," he said.
"Nationals is a great experience, and it's not only about fitness of the body, but also fitness of the mind and spirit."