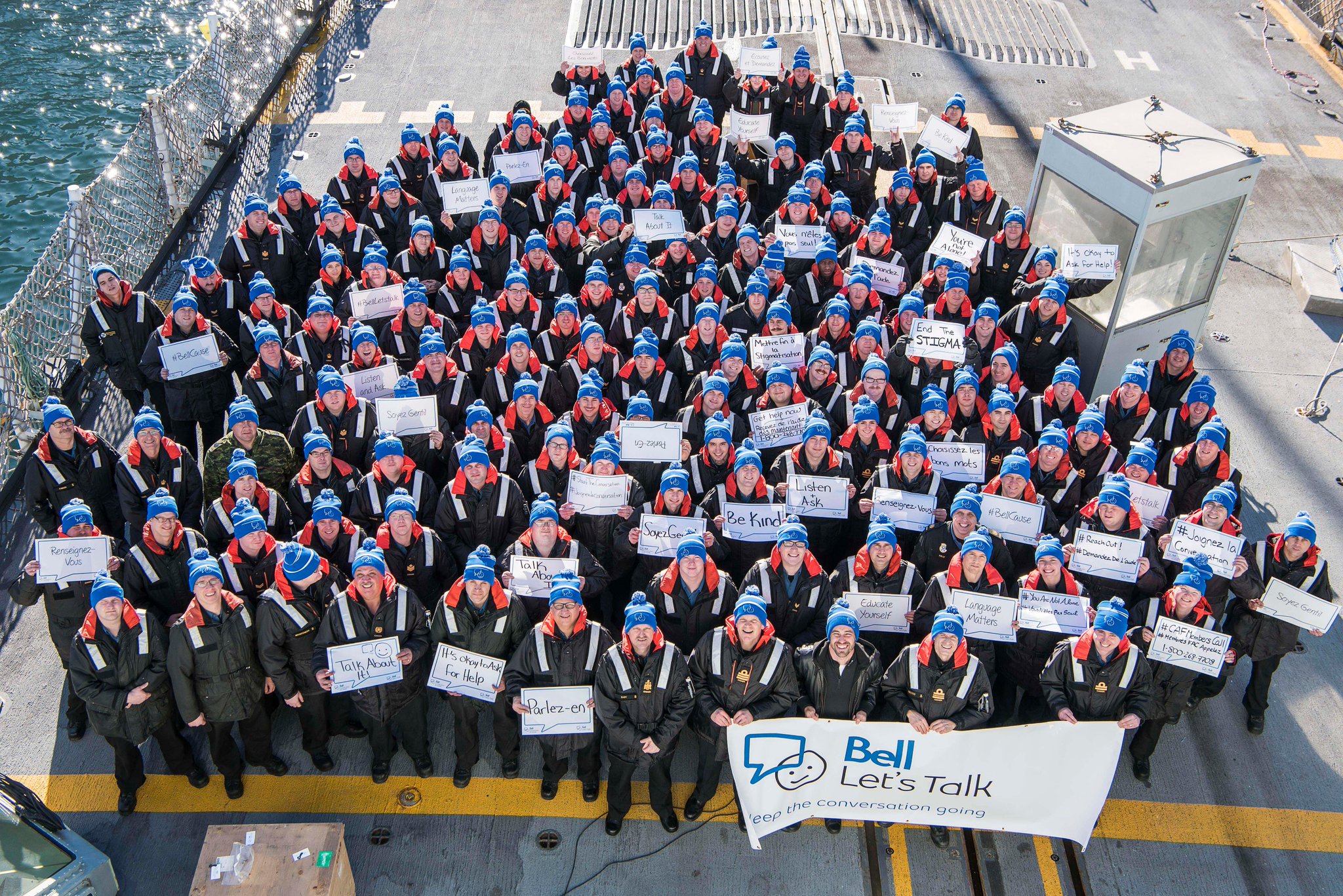 CFB Halifax to host national Bell Let's Talk Day event
By Ryan Melanson,
Trident Staff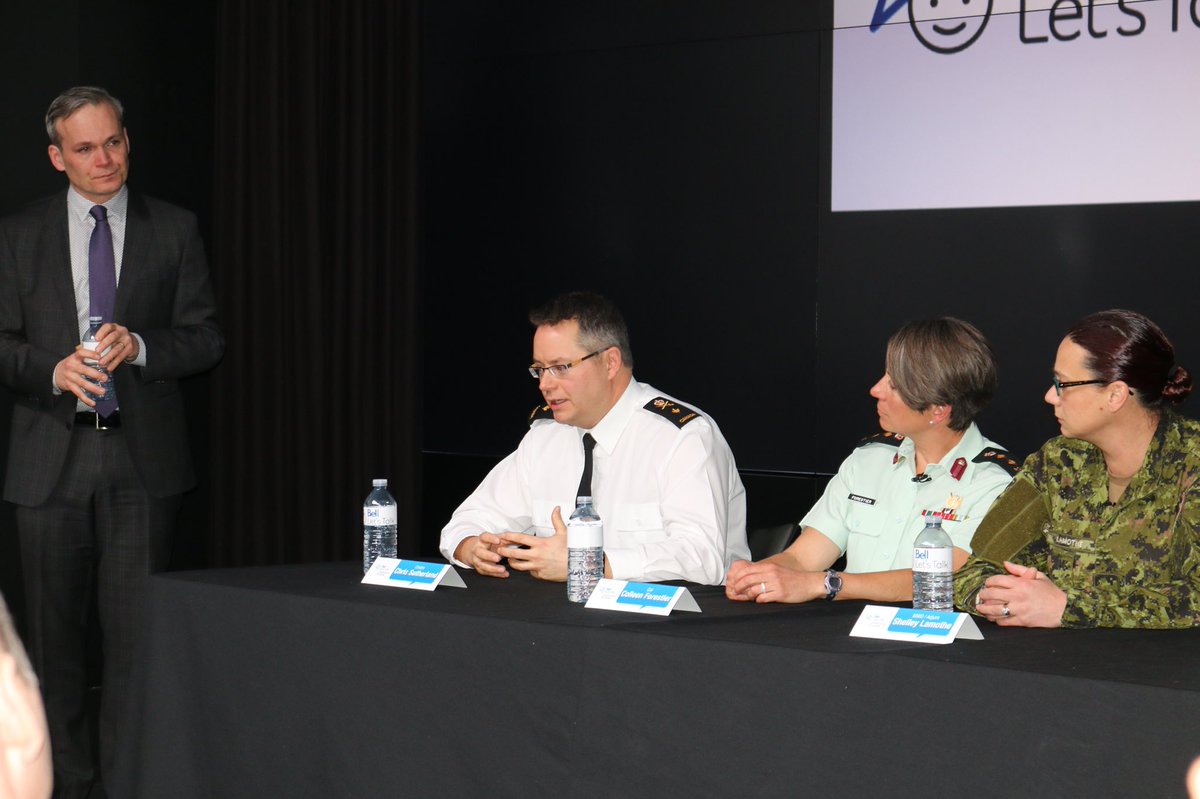 Mental health issues have impacted PO2 Chevonne Fisher's life in a number of ways. She's sought professional health for her own issues, including postpartum depression, has helped immediate family members with their struggles, and in her supervisory role at work, has helped her CAF colleagues access mental health resources as well.
She's open about her story, and passionate about destigmatizing mental health and mental illness within the CAF. That's why she'll be sharing what she's learned during a national CAF discussion panel on mental health, taking place January 30 at CFB Halifax as part of Bell Let's Talk Day.
"I've worked with people to get them the help they need, but I've also been in the position of being the person who needed help. I'm happy to talk about it, and if my story can help anyone else, that's a positive thing," she said.
PO2 Fisher cited helpful resources like CFHS, MFRC, civilian and CAF Member Assistance Program, and base Chaplains, but said she also plans to discuss the importance of peers, colleagues and supervisors, whose support has helped her stay mentally fit.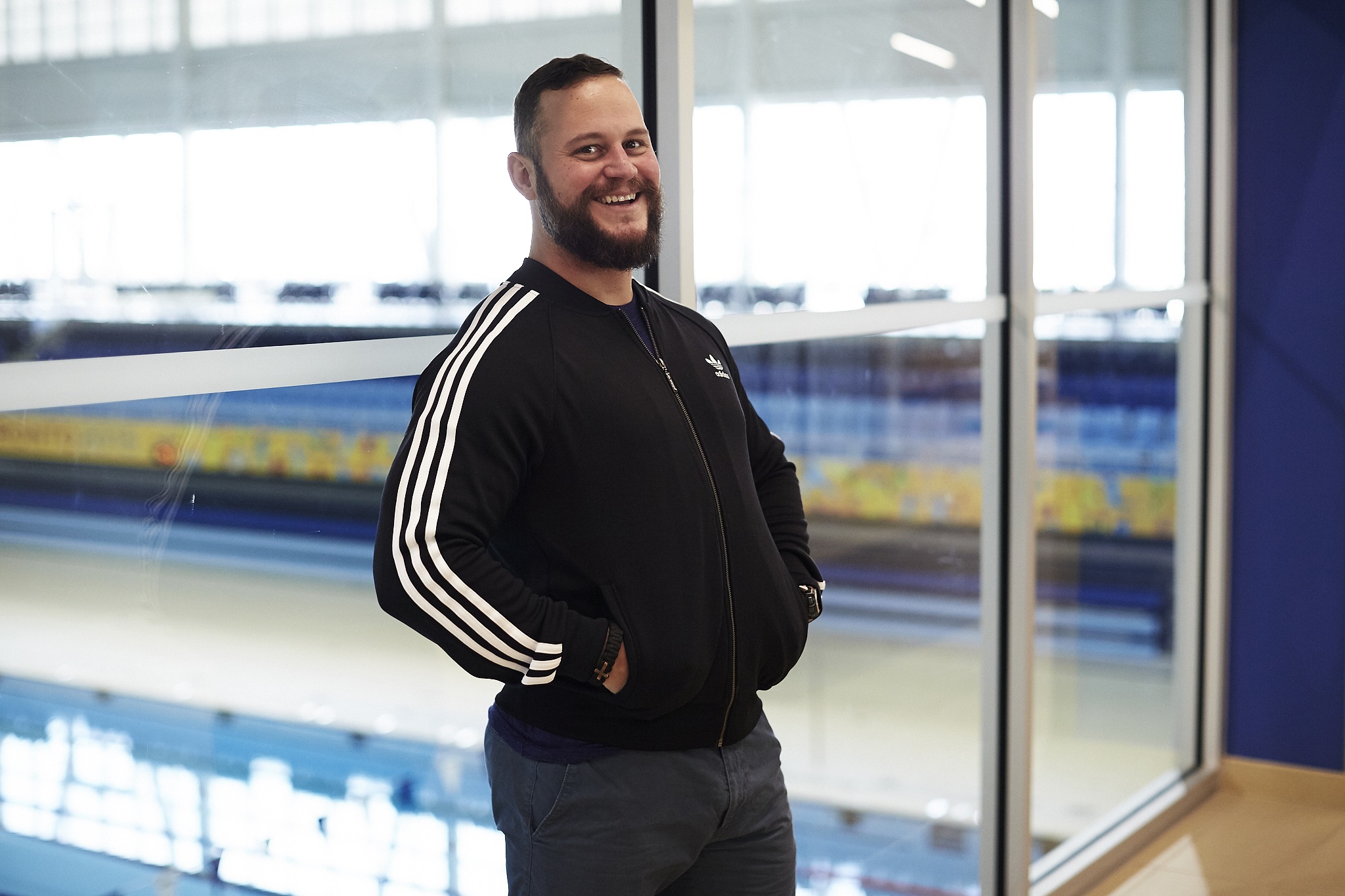 "Having someone else looking out for you can make a big difference. The support that I've needed has always been there for me, and I feel very fortunate for that. I want to make sure people know help is available to them."
She'll be joined on the national discussion panel by Cpl Travis Weir, another local CAF member with a mental health story to share, along with Cmdre Chris Sutherland, Bell Let's Talk Ambassador and former clearance diver LS (Ret'd) Bruno Guévremont, Jerry Ryan, Mental Health Co-Champion (employee level) for the Defence Team, and clinicians LCol David Coker and Chimene Jewer.
The CAF and DND have put a focus on Bell Canada's mental health advocacy day in recent years as a way to help open the conversation about mental health and mental illness among the ranks, and this is the first time the military's signature event will be held in Halifax.
"I think on any given day we have clinicians and doctors and chains of command, friends and others doing their best to support those who need it. Having this event, this time in Halifax, just brings it home to talk about real experiences and how we can get help," said Jennifer Eckersley of CFHS, the coordinator of the national event.
She added that hearing firsthand stories from CAF colleagues about struggling with mental illness or mental health issues can encourage others not to suffer in silence.
"Those stories resonate with others, and may cause people to think to themselves 'maybe it's time I asked for help.'"
The panel in Halifax will take place in Tribute Tower starting at 2 p.m. on January 30, and for locals who can't be there in person, satellite viewing locations will be set up at the H&R MFRC Multipurpose Room in Windsor Park, the FMF Cape Scott Harbourview Room in D200, and at the 12 Wing Ams Canteen in building SH344. The discussion will also be live streamed on the CAF Facebook page at http://facebook.com/Canadian-Forces
The base will also host a Mental Health Information Fair earlier in the day from 11 a.m. – 2 p.m. in the Tribute Tower main lobby to provide information about the clinical and non-clinical mental health supports, resources and referral services available to defence team members and their families, with professionals on hand from groups like CF H Svcs (A), CF Member Assistance Program, H&R MFRC, PSP Health Promotion, Office of Disability Management, Veterans Affairs and others.
CFB Halifax Base Commander Capt(N) David Mazur said he's thrilled CFB Halifax is hosting the CAF's national Bell Let's Talk Day event, and that it's a great opportunity for members to learn about resources available and show support for their colleagues.
"The mental health of our Defence Team is absolutely critical, and I want our local members to always feel like they have access to the help and support that they need at all levels. I encourage our members, both military and civilian, to take a few hours on January 30 to attend this important event, and to continue the conversation all year."