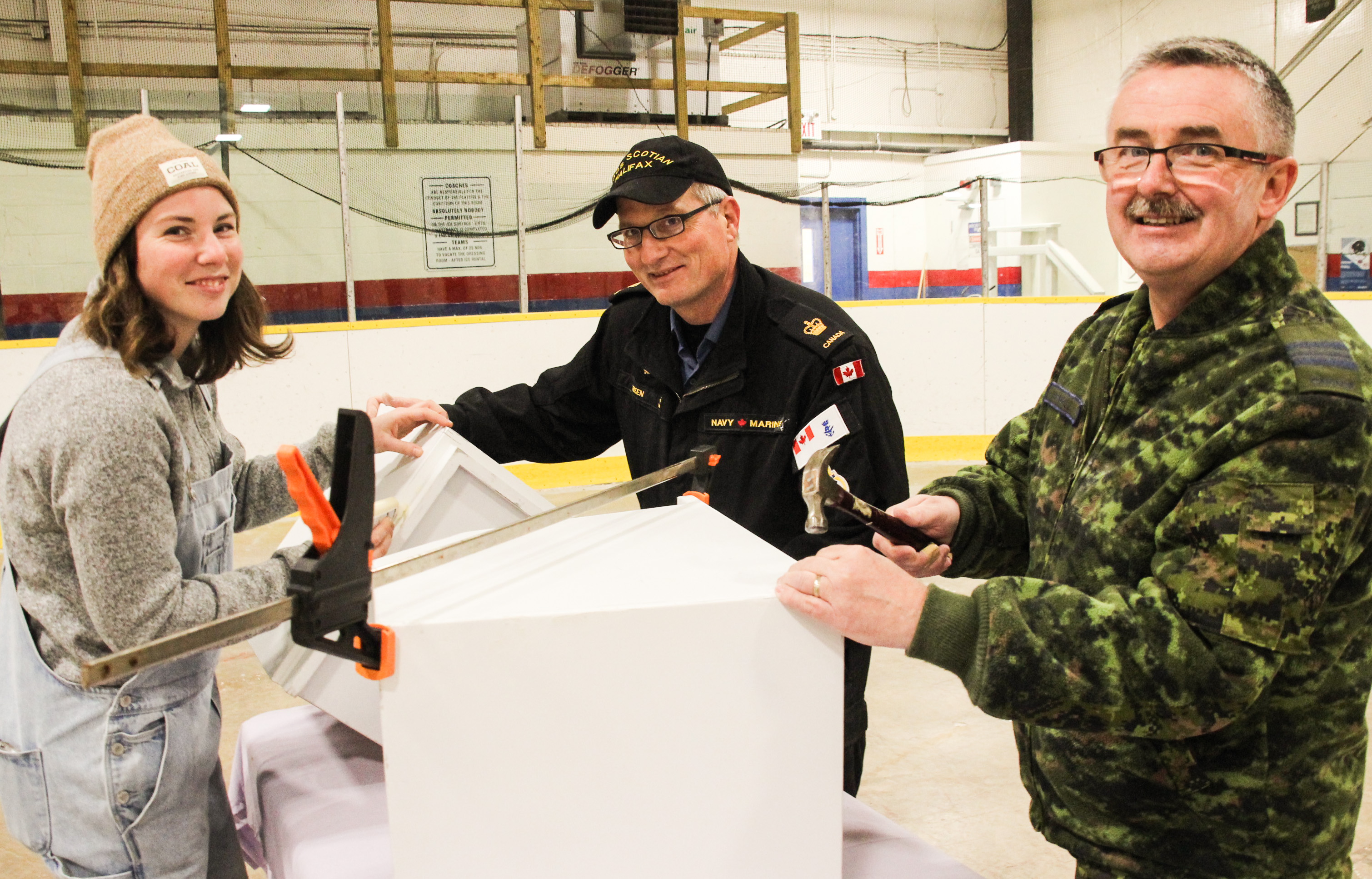 CFB Halifax supports Day of Action
By Ryan Melanson,
Trident Staff
Members from different CFB Halifax units spread across the city on December 7 to tackle a number of different community volunteer projects in support of the United Way of Halifax and this year's NDWCC campaign.
The initiative was part of the United Way's Wake Up Halifax event, a special Day of Action organized by the charity to commemorate the 100th Anniversary of the Halifax Explosion. The goal was to lend a hand to various community organizations and projects by harkening back to the spirit of community and generosity that helped Halifax rebuild in the year's following the 1917 explosion.
Units including BLog, BIS, BAdm, BHos and Scotian took part, helping out with projects like maintenance and repairs at the Dartmouth North Community Centre, new shelving and cleanup at the Canadian Mental Health Association on Gottingen Street, insulation and waterproofing for the Halifax Tool Library in the basement of Veith House, and more.
At the Devonshire Arena in Halifax's North End, personnel from HMCS Scotian joined staff from the Mobile Food Market to help construct a new set of wooden produce bins to house the fresh fruits and vegetables the market offers each week. They've been operating since the spring of 2016 with the support of government, the United Way and other community partners, and coordinator Julia Kemp said the help from CAF members for the day was much appreciated as they prepare for a winter of bringing nutritious, affordable food to the six neighbourhoods they serve.