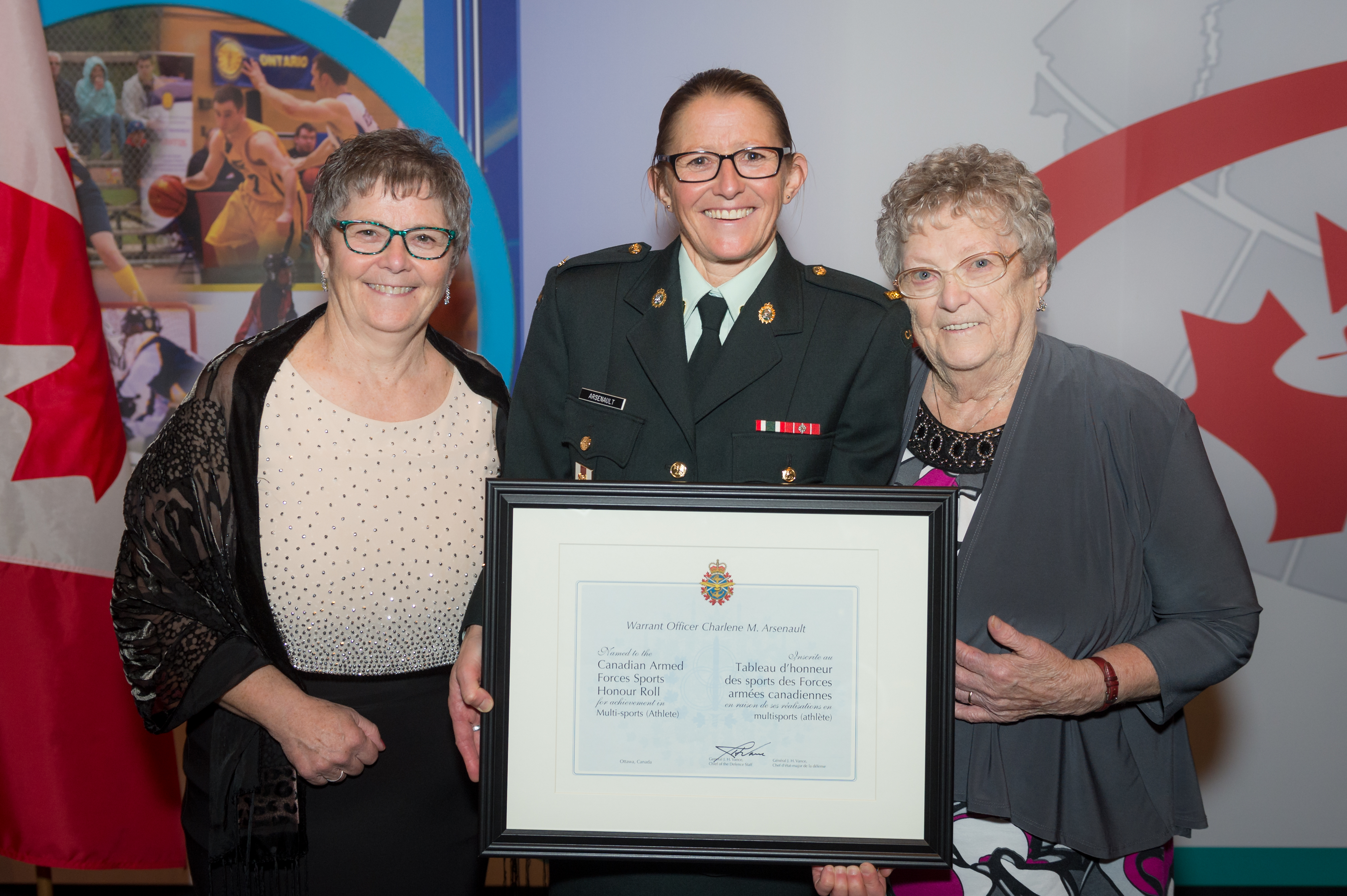 Local hockey standout recognized at CAF Sports Awards
By Ryan Melanson,
Trident Staff
Through her more than 30 years with the CAF, WO Charlene Arsenault has proven herself to be one of Canada's top military athletes.
She led the Halifax women's hockey team through an astounding 15 appearances at the CAF National Hockey Championships, 11 times as team captain, bringing home a total of six national gold medals. In recent years, her athletic focus has shifted to running; she ran her first competitive half-marathon in 2014 at the age of 47, competed internationally with Canada's CISM running team earlier this year, and has also qualified for the 2018 Boston Marathon.
Though she continues to push herself and welcome new athletic challenges, her accomplishments thus far were recognized in a big way as members of the CAF sports community gathered in Ottawa on October 20 for the annual CAF Sports Awards Ceremony. WO Arsenault was inducted into the CAF Sports Honour Roll, which is the second-highest honour in the CAF Sports Program, recognizing those who have set themselves apart through high-calibre athletic performance or longstanding contribution to sports.
It wasn't her first time attending the ceremony, having previously received Athlete of the Year and Team of the Year awards for women's hockey, but this occasion was different, she said. With less than two years remaining before she releases from the CAF, and with her 90-year-old mother in attendance, the Honour Roll induction was a proud and emotional moment.
"I had been waiting for years for a chance to bring my mother to a function like this, and it was the perfect time to do it," said WO Arsenault, whose family members, including 15 siblings,  have been a constant presence in the crowds through the biggest moments of her sports career. Her sister Noreen was also in Ottawa for the special moment.
"I'm very proud to wear my uniform, and to go up there and accept that award was a big moment for me. I feel fortunate to have been in the military for so long, and to have all the opportunities that led to me receiving this award," she said.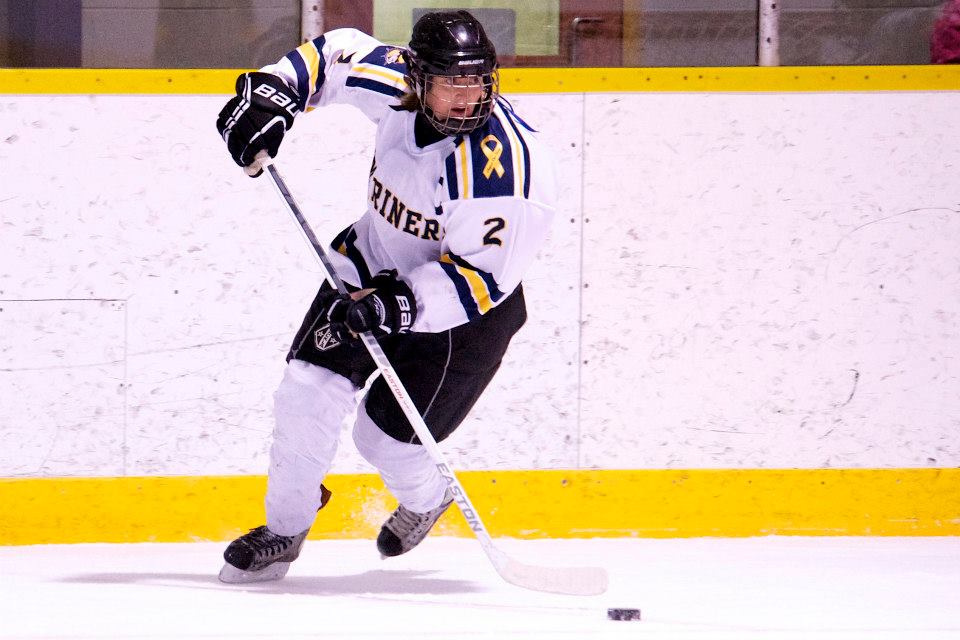 But despite her long list of achievements, which includes countless individual hockey awards as well as success at CAF nationals in broomball and fastpitch softball, she was still humbled and surprised to have her name placed alongside so many other great CAF athletes. The addition of competitive running in recent years may have given her nomination an extra boost, particularly the international element introduced when WO Arsenault was chosen as a member of the CISM running team for 2017, after a strong performance in her first full marathon the year prior.
"We don't have CISM for hockey, but I always wanted the chance to compete internationally before I retired and I didn't think I would ever get there," she said.
She ran for enjoyment and exercise for years, and recalls that her late brother Robert used to tell her she had natural running ability. After his passing in 2006, she said, the thought of taking a serious crack at the endurance sport stayed in the back of her mind. She won her age group at her first half-marathon in 2014, and only three years later, was part of the bronze-medal winning Canadian team at the 2017 CISM World Championships in Ottawa, a first for Canada in CISM running.
She also remains heavily involved in CAF hockey, and while she won't be lacing up her skates this season, she'll still serve as one of two coaches for the Halifax Mariners women's team, along with LS Robyn Nicholson.
"I do want to give back to the sport, because the sport gave me so much, she said.
"I love to play, so it's going to be tough at regionals watching from behind the bench, but at the same time it's nice to be able to help out, especially for our newer girls that are first learning to play the game."
WO Arsenault said much of the credit for her accomplishments goes to her family, a source of constant support through the years, as well as her unit and chain of command, who have always allowed her the time needed to see her CAF athletic career through to its full potential.
In the nomination letter for her Honour Roll recognition, prepared by 1 Dental Unit Detachment Commander LCol Glenda Ross, WO Arsenault was lauded for using sports as a conduit to positively influence fellow military members over the last three decades.
"She exemplifies why sports is such an important part of the military. WO Arsenault has helped develop our soldiers by putting team before self, creativing a positive culture, and showing that planning, training and cohesiveness often leads to success," LCol Ross wrote.