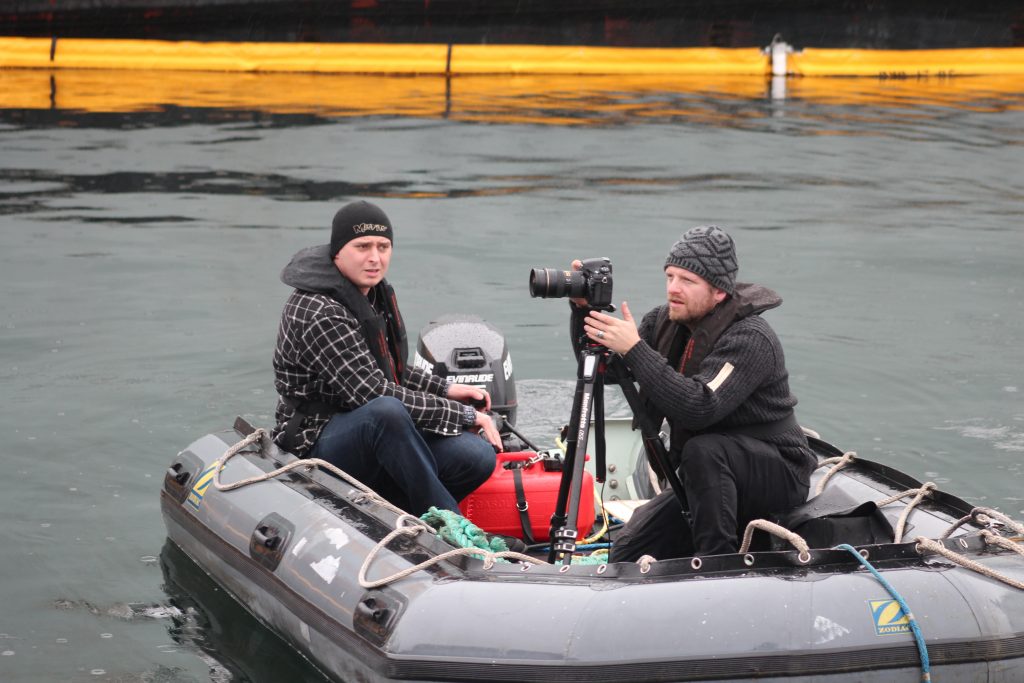 HMCS Sackville back in 'action'
By Cdr (ret'd) Len Canfield,
Canadian Naval Memorial Trust
If all goes according to plan and with the aid of LIDAR scanning, the iconic corvette HMCS Sackville will have a cameo role in the US naval drama Greyhound, scripted by and starring Academy Award winner Tom Hanks. Hanks has based the script on the C.S. Forester novel The Good Shepherd. It portrays a troubled US destroyer captain escorting an Allied convoy across the perilous North Atlantic in 1942 when German U-boats were sinking a significant number of merchant and naval ships with heavy loss of life.
The film, being produced by Film Nation Entertainment in Baton Rouge, Louisiana, required footage of other convoy escorts and this is where Sackville entered the picture. Sackville is the last of the Allies' 269 wartime corvettes that played a major role in winning the pivotal Battle of the Atlantic.                                 
LCdr (ret'd) Doug Thomas, executive director of the volunteer Canadian Naval Memorial Trust that owns and operates Sackville, was contacted in December by one of the film's VFX (visual effects) crews requesting footage of the corvette.  With no available footage of Sackville in action during the war, arrangements were worked out for VFX specialist Alex Shvartzman to carry out light detection and ranging (LIDAR) scanning of the ship at her winter berth in HMC Dockyard.                                                   
The scanning included dimensional exterior scans of Sackville from the upper deck of the ship as well as from a boat outboard of the ship to be fed into a computer to depict a wartime corvette. Much of the current film action sequences employ computer graphic imagery to produce realistic effects. LIDAR is used to scan buildings, etc. to produce a high resolution 3-D model.                                                                    
Shvartzman scanned both the exterior and upper deck of the 205-foot Sackville, one of Canada's 123 wartime corvettes. The ship's most memorable action occurred in early August 1942 (the same year as the Greyhound story) when she engaged three U-boats in a 24-hour period off the Grand Banks, putting two of the submarines out of action. Commissioned in December 1941 and named after the Town of Sackville, NB, Sackville was designated Canada's Naval Memorial by the Government of Canada in 1985.                                                                                                         
Filming of Greyhound is expected to ramp up in the next several months using the Fletcher-class destroyer USS Kidd and other locations in Baton Rouge. Kidd, launched in 1943 and veteran of Pacific and Korean operations was designated a memorial for Louisiana Second World War veterans in 1982. The museum ship is berthed in Baton Rouge on the Mississippi River and maintained by the Louisiana War Memorial Commission.                                                                                                 
LCdr (ret'd) Thomas has requested that the corvette depicted in Greyhound be identified as HMCS Sackville and/or use her K181 pennant number as well as providing a credit for the Canadian Naval Memorial Trust.