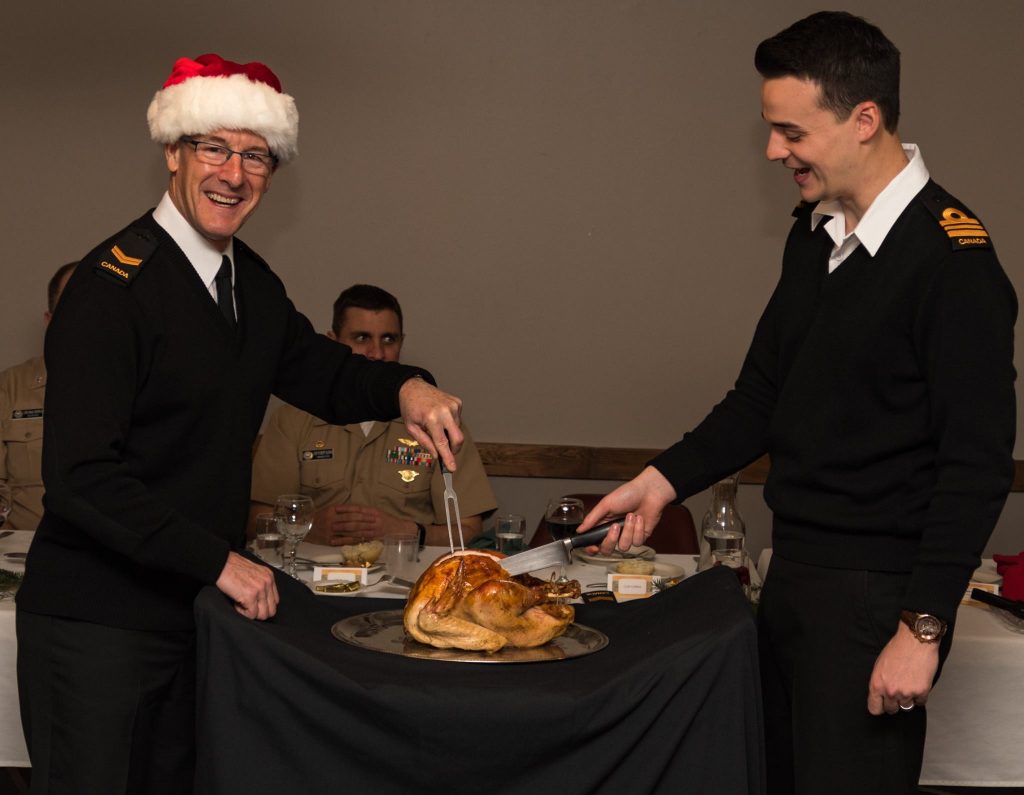 Christmas at Whidbey Island
By LCdr Graham Collins,
CanDet Comd NOPFWI
On Thursday December 14, the RCN members posted to the Naval Ocean Processing Facility Whidbey Island had their annual Christmas lunch at the Elks Lodge in Oak Harbor.
Prior to the festivities, we took the opportunity to promote LS Forest to MS.
As is the tradition, the CO and youngest sailor swapped ranks for the duration of the lunch and the Coxn and oldest junior rating also swapped rank tabs. My rank was dropped to that of LS for the duration of the Trinity Det Christmas lunch. Command Master Chief Quick (left) and CPO2 Brown gladly helped me try on my new shoulder boards.
As well, I and Acting CO of Trinity Det NOPFWI, Acting LCdr Dyble,  promote LS Bartlett to Acting Coxn.
On a more serious note, CPO2 Brown and I promoted LS Forest to MS Forest.
Before the luncheon, Members of the Trinity Detachment NOPFWI plus some of our USN Colleagues gather outside in the bright Washington sunlight.